The Tampa Bay Lightning scored only once on Wednesday night, but that was enough to secure a 1-0 win over the Montreal Canadiens and win the team's second consecutive Stanley Cup title.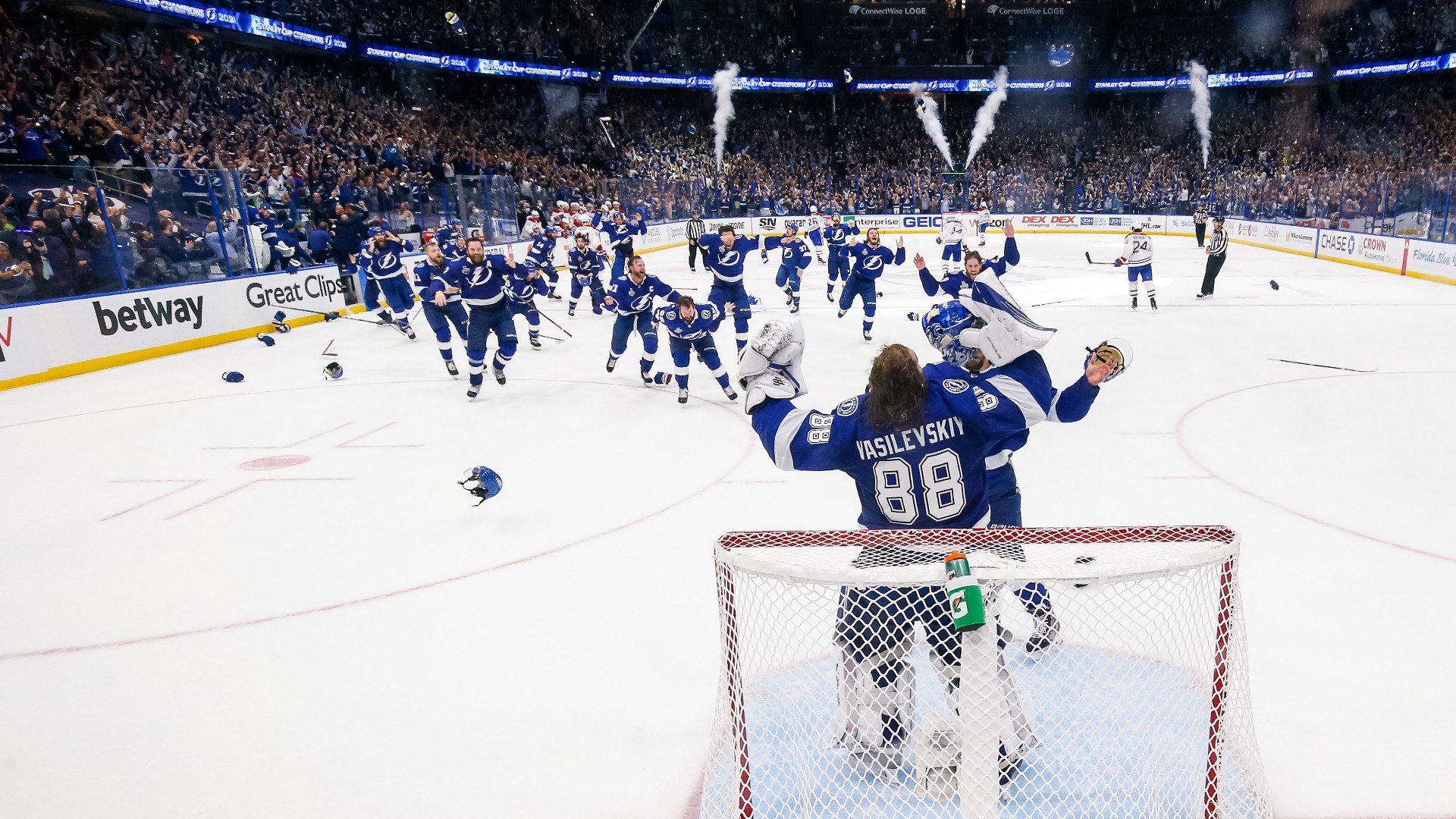 Lightning goaltender Andrei Vasilevskiy made 22 saves in the shutout to secure victory for Tampa Bay. The game stood knotted as a scoreless tie until 13:27 in the second period, when Ross Colton slotted the only score of the contest past Carey Price for the decisive goal.
THEY DID IT. BACK-TO-BACK CHAMPS. #StanleyCup pic.twitter.com/NOWQF5Ndgm

— NHL (@NHL) July 8, 2021
Tampa Bay came into the season as an obvious contender to back up their 2020 Stanley Cup title. The Lightning ranked among the top-three choices to win the 2021 championship at nearly all sportsbooks, with DraftKings rating them at +750 heading into the season, behind only the Colorado Avalanche (+650).
Few gave Montreal much of a chance at making a run to the Stanley Cup Final heading into this season. The Canadiens fired head coach Claude Julien midseason, then barely slipped into the playoffs as the fourth-place team in the North Division. Yet they pulled three straight upsets to reach the Final before their luck ran out.
The Lightning became the first team to repeat as champions since the Pittsburgh Penguins pulled off the feat in 2016 and 2017.
YOUR 2021 CONN SMYTHE TROPHY WINNER, ANDREI VASILEVSKIY 👏 #StanleyCup pic.twitter.com/Z6GiPkjoPB

— NHL (@NHL) July 8, 2021
Vasilevskiy won the Conn Smythe Trophy as the Stanley Cup Playoffs MVP. The Lightning goalkeeper played all 22 games, going 15-7 with a .935 save percentage while allowing just 1.99 goals per game.