Cam Newton signed a one-year contract with his old team, the Carolina Panthers, after they lost Sam Darnold for several weeks due to a fractured shoulder blade.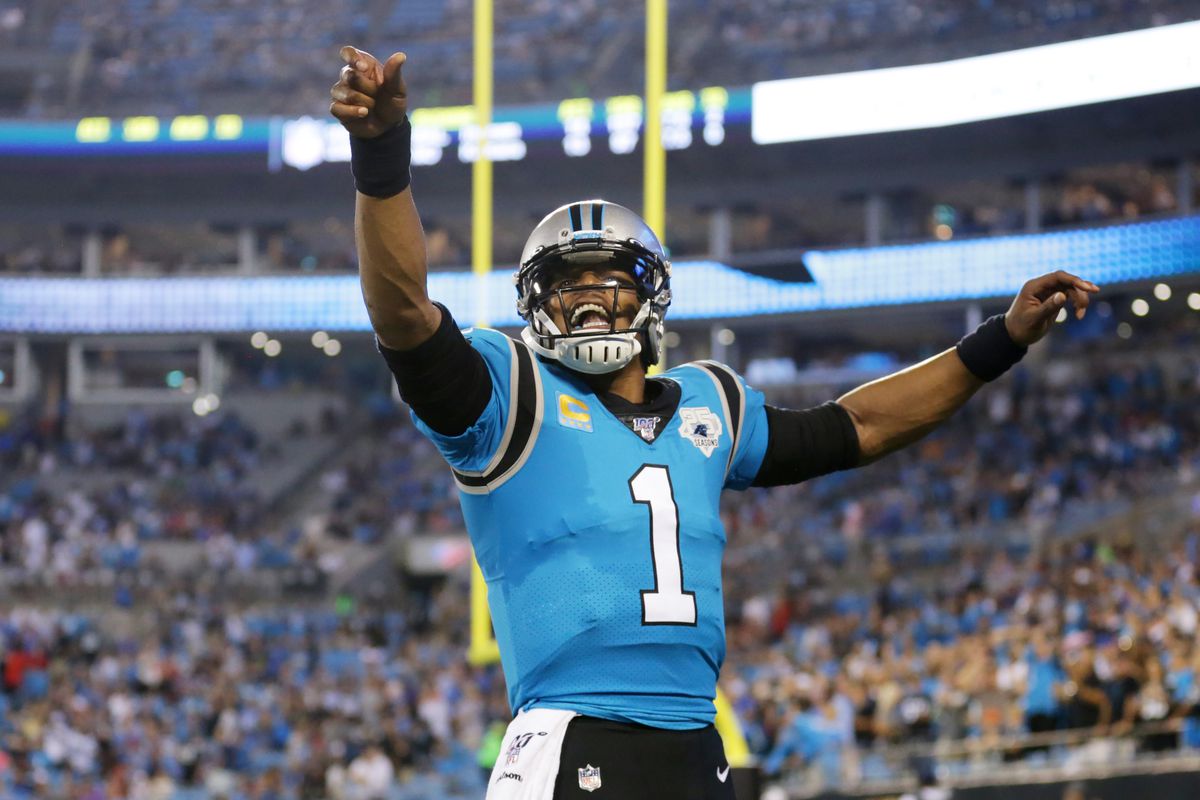 The Panthers started the season 3-0, but went 1-5 since their hot start. Darnold struggled in recent weeks at quarterback due to poor play and a multitude of injuries.
Newton signed a deal that could be worth upward of $10 million. He gets $4.5 million guaranteed plus another $1.5 million roster bonus. Other incentives and bonuses are worth an additional $4 million.
The New England Patriots cut Newton before the start of the season. Bill Belichick relied on Newton for one season as a starter after Tom Brady bolted for Tampa Bay in free agency. The Pats drafted Mac Jones out of Alabama as their quarterback of the future. Jones progressed quickly enough that Belichick trusted him to run the offense as a rookie, so he cut Newton.
Newton has been out of a job for the first half of the season. There were rumors he would join the New Orleans Saints after Jameis Winston blew out his knee. He also got vaccinated at some point during his downtime.
The Panthers estimated that Darnold would miss a couple of weeks, but shoulder blade fractures can take up to six months to heal for the average person. Pro football players are a rare breed who will play through intense pain and who will force a quicker return before an injury properly heals. If Darnold is out for several months and not weeks, the Newton move makes sense.
For now, backup quarterback PJ Walker will start in Week 10 against the Arizona Cardinals. If Newton can quickly learn the offense, he could get thrown into the fire as early as Week 11. The Panthers also added Matt Barkley to their practice squad this week.
Newton spent nine seasons with the Carolina Panthers, winning the MVP in 2015 and leading the team to a Super Bowl berth. He owns a number of records for the Panthers with 182 passing touchdowns and 58 rushing touchdowns, along with being their all-time leading passer with 29,041 yards.
Brought him 🏠 pic.twitter.com/EbVgmkBvkm

— Carolina Panthers (@Panthers) November 11, 2021