The $700,000 Sunland Derby, New Mexico's contribution to the Kentucky Derby Trail, became the first Derby prep casualty of the COVID-19 virus Sunday when track officials called off all races.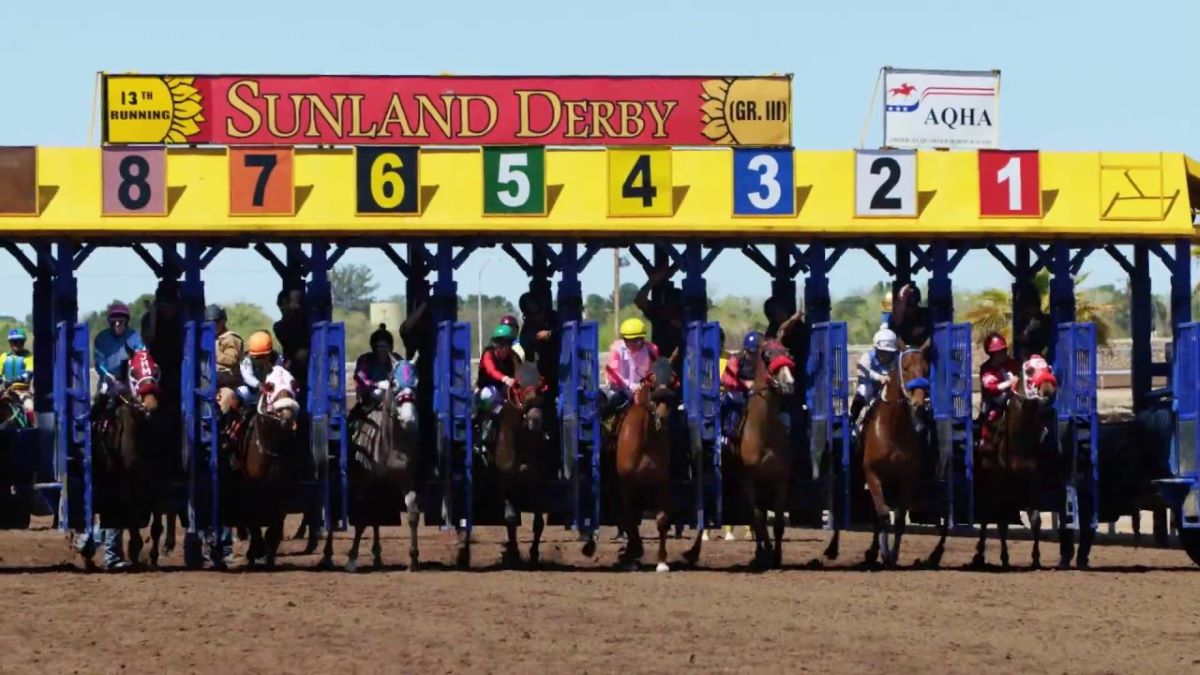 Set for March 22, Sunland would've awarded 50-20-15-5 Kentucky Derby qualifying points to the top four finishers — enough to send the winner to Churchill Downs on the first Saturday in May.
Sunland Shuttered Over Coronavirus Fears
Race officials closed Sunland Park at the behest of New Mexico Gov. Michelle Lujan Grisham, who asked the track to cease operations for "two to three weeks," according to Sunland Park General Manager Rick Baugh.
"It is for the safety and welfare of our community, employees, the general population, and El Paso," Baugh told the El Paso Times. "We're falling in line with the school systems … the governor wants us to [flatten] the curve … to make sure we don't wind up in the same position as New York and California. It was the right thing to do."
As of Sunday, the Centers for Disease Control reported 13 confirmed cases of coronavirus in New Mexico.
Before the Sunland Derby became the first Derby prep canceled in the wake of the global coronavirus pandemic, horse racing seemed like it could be the last sport stopped dead in its tracks. Most racecourses around North America, including Sunland Park, have continued racing, but without spectators.
Cancellation Thins Field of Kentucky Derby Contenders
Sunland would've been the last Derby prep offering the 50-20-15-5 points breakdown. The horses that lose out without them include two Bob Baffert stakes winners, Azul Coast and High Velocity, Todd Pletcher's Palm Springs, and Steve Asmussen's Shoplifted. The Sunland cancellation cripples the Derby chances for all four, since none have enough points at this point to qualify. Typically, a horse needs around 40 points to make the Derby field.
As of now, there are still higher-stakes, Grade 1 and Grade 2 races on the horizon, starting with Saturday's Louisiana Derby, which awards 100-40-20-10 points. But barring cancellation of those races, the deeper fields would require horses the caliber of the Sunland Derby field to turn in career performances to even have a shot.
Also scrubbed from the race calendar was the Sunland Oaks, a prep for the Kentucky Oaks. That race for 3-year-old fillies is the second jewel of Kentucky Derby weekend at Churchill Downs.
Kentucky Derby officials are considering whether or not to cancel the May 2 Run for the Roses for the first time in the race's 146-year history.
This is the second time in four years that the Sunland Derby has been canceled.
In 2016, the race fell victim to an outbreak of the horse-related EHV-1 virus, which rampaged through Sunland Park's barns, forcing officials to call off the Derby and several other races.