Daniel Suarez was excited to win the pole for Saturday's Quaker State 400, but stats may temper that enthusiasm. Only one driver has won the pole and went on to win a Cup Series race this season.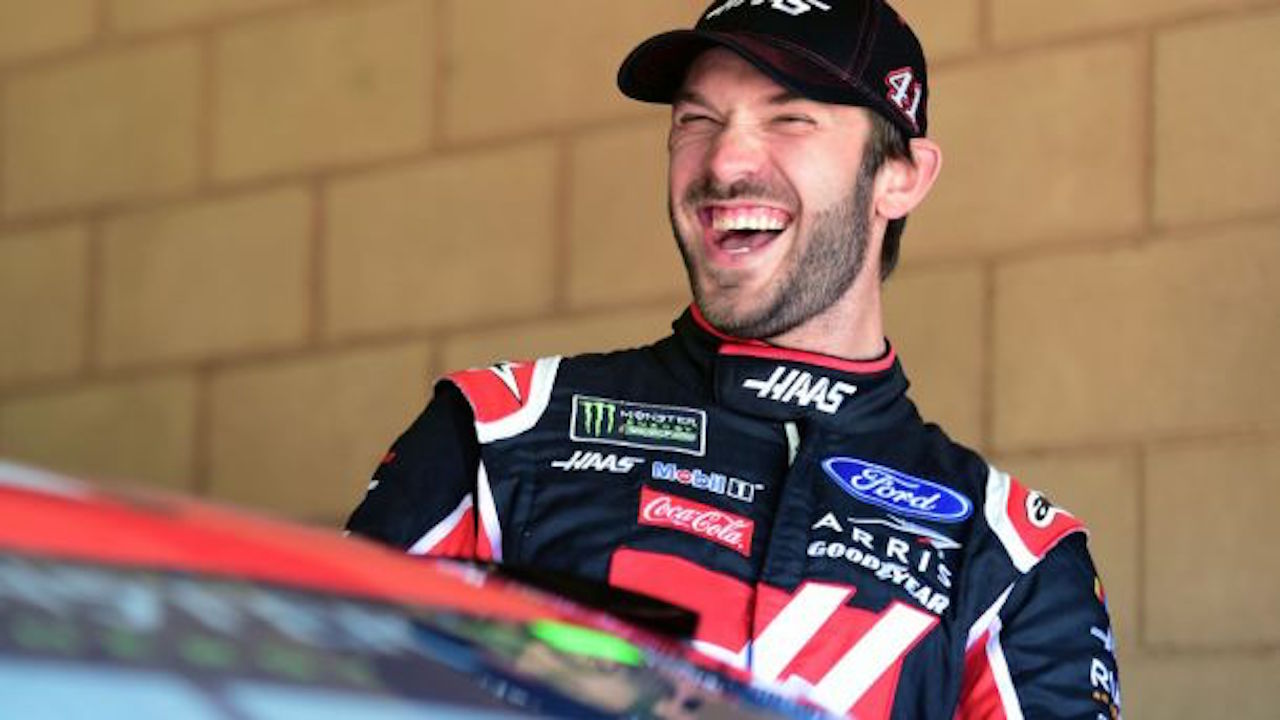 Joey Logano managed to do both a month ago at Michigan International Speedway. The 29-year-old took first position, then won the FireKeepers Casino 400. In seven of the last eight races at Kentucky the winner has started inside the top 10.
Still Suarez, who has not won a Cup Series race, is optimistic he can capture the checkered flag. Oddsmakers are not, however. He is listed at 50/1, with only Ricky Stenhouse Jr. (90/1) and Ryan Newman (125/1) below him.
"The car's been very fast the entire day," Suarez told reporters after Friday's qualifying. "We had probably the fastest car in last practice and the fastest car in qualifying, so I'm very proud of my guys, Ford Performance, Haas Automation — everyone who makes this program possible."
It is the second pole of the 27-year-old's career. The native of Monterrey, Mexico has had a third-place finish in Texas in March, and a fourth at Michigan.
"I really want to win so bad," Suarez said. "I haven't been in Victory Lane for a while. The last time I was in Victory Lane was in Brazil, and it was in a go-kart race. I have been looking forward to bring a trophy home for a while. We have very fast cars. Now it's up to me to make it happen."
Pole Success for Truex
One driver who won at Kentucky after starting on the pole was two-time Kentucky champion Martin Truex Jr. He won last year after being in first position, leading 174 laps.
Truex told the Associated Press that he and other drivers have to adapt to the changes in their sport, and Kentucky will be no different.
"I think that's one of the most unique parts about our sport and what we do as drivers and teams," Truex said. "This stuff is always changing. … They change the tires all the time. The rules of the cars are changing all the time. All the top drivers are consistently working on how they drive the cars and how they do better. It's a huge challenge to try to stay near the top of the sport, and that's part of what makes it fun."
Chevrolet Looking to Break Streak
There are 13 drivers that would like to get their first victory for a Chevrolet car at Kentucky on Saturday. Since 2011, the circuit has been coming to this event, and Chevy drivers have been shut out.
The best those drivers have done is second place. Kasey Kahne in 2012, Jamie McMurray in 2013 and Kyle Larson in 2017, and surprisingly not one of them led a lap the entire race.
Austin Dillon is hoping to change the automaker's luck. He has had success in other divisions, winning two Xfinity races there in 2012.
"Kentucky is one of those places I've always been pretty decent at, going back to the NASCAR Truck Series and the NASCAR Xfinity Series days," Dillon said. "We were able to win there, and any time that you head into a track that you've been successful at in the past you go in with some confidence."