When the line was set on the possibility of a fight between Floyd Mayweather and Conor McGregor the odds were heavily in the champions favor. Now that the bout is less than a week away more money is coming in on the challenger and operators at sportsbooks are feeling a little nervous.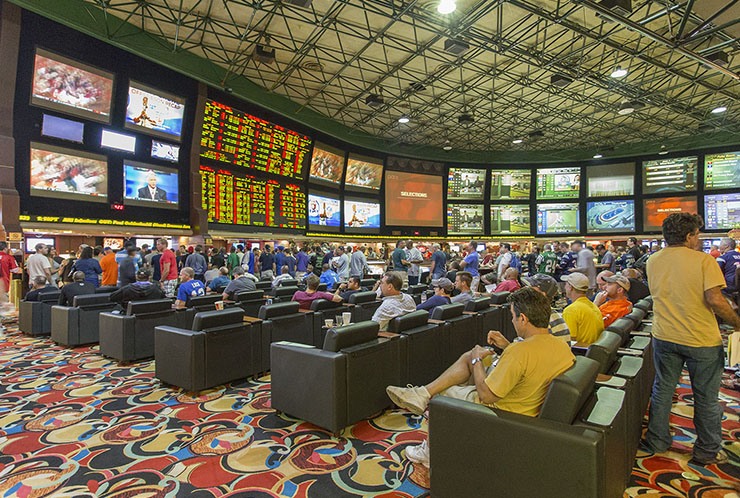 One Las Vegas casino at the beginning of the year had the August 26 contest at T-Mobile Arena slanted heavily towards Mayweather at minus-2500. McGregor was at plus-1100. When the fight was officially announced in June, it moved a little, but the money was still on the champion.
Many thought it was a mismatch. Mayweather has been tagged one of the best pound-for-pound fighters in history, while his opponent had never boxed, though he was a UFC title holder.
Money Moves to McGregor
Then over the summer gamblers started placing bets on the Irishman and the odds started to drop. It went from plus-1100 to as low as plus 375. Noted handicapper Jimmy Vaccaro told ESPN.com that cash was being dropped in big amounts at his place, South Point Hotel and Casino.
"Most of the people just ask to bet McGregor," he said. "They don't even care what the price is."
Caesars Palace sportsbooks reported they had taken approximately 3,000 bets on McGregor and 200 on Mayweather. The estimate is for every one bet on the undefeated boxer, 16 are being wagered on the challenger.
Nick Bogdanovich, William Hill's director of trading, told ESPN a McGregor victory would be a disaster.
"All I know is we're less than a week away from making a lot of money or getting [clobbered]," he said. "I never dreamed in a million years that it would create this kind of frenzy."
It's even worse across the pond as UK-based Paddy Power has been seeing the needle move even lower with all the wagers on the 29 year old. After lighter gloves were allowed for the fight and what people perceive as a referee friendly to physicality, McGregor got bet down to as low as 3-1.
"The biggest mismatch of all time just got a little bit harder to call, now that we know the gloves are off. The ten ounce ones, anyway," Paddy Power spokesman Lee Price told Express Sport. "Despite all logic and reason telling us otherwise, Conor McGregor continues to attract fascination and punters, and his odds of winning get better every day."
Big Money Still on Champ
While the amount of wagers are trending towards McGregor, Mayweather is getting the big bets. The Maloof Brothers walked into the South Point last week and plopped $800,000 down on the champ. Gavin Maloof is a neighbor and a longtime fan.
That is the largest disclosed bet so far, but there have been other impressive betting slips printed around Las Vegas. The Wynn has reportedly taken several $250,000 bets on the boxer and there have been other six-figure wagers placed at other sportsbooks.
Mayweather went on the Jimmy Kimmel show last week and said he would be putting a large amount of cash on himself. He is a big bettor on sports and has placed wagers on the NFL and NBA in the past.