Sporting Kansas City has never lost a game at Children's Mercy Park to Minnesota United. In fact, it's never failed to win in its home matchups against the Loons. But Sporting KC will still be wary of the danger posed by Minnesota when the two clubs hook up in an MLS Cup Playoffs Western Conference semifinal on Thursday night.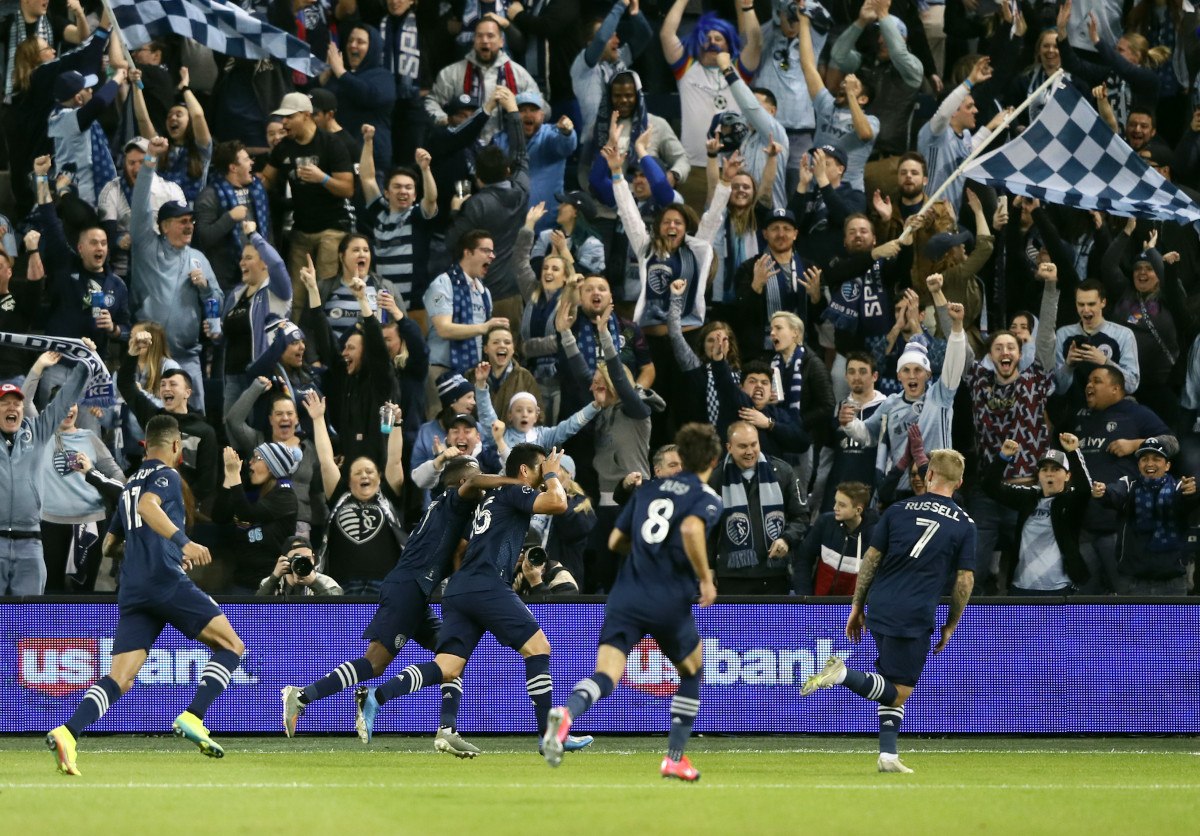 Kansas City comes into the game as a -160 favorite over Minnesota (+350), according to FanDuel Sportsbook.
Minnesota Riding Nine-Game Undefeated Streak
That sort of record could make a team overconfident, but Sporting KC remains well aware of what Minnesota United can do on the field. Minnesota boasts a nine-game undefeated streak and hasn't lost since September, the longest active mark in the MLS.
"Traditionally we've matched up pretty well with Minnesota, especially at home, but we realize none of that matters in this game," Sporting KC defender Matt Besler said on Sports Radio 801 WHB. "We know how dangerous of a team they can be. They're unbeaten in nine games, which is the longest unbeaten streak in the league. They're playing extremely well, we feel like we are playing well, and so it's going to be a great matchup."
The teams' respective first-round playoff results show why Besler sees danger on the horizon. Minnesota easily dispatched the Colorado Rapids 3-0 to move to the conference semifinals. The top-seeded Sporting KC, on the other hand, needed penalties to eliminate the San Jose Earthquakes after the two sides fought to a 3-3 draw in a thrilling match that saw both sides score goals in second-half injury time.
Heath: 'We Haven't Played Well'
Minnesota acknowledges that it hasn't played well in Kansas City historically. But, the past is the past, and the team heads into its next playoff game knowing it's a one-game eliminator that could go either way.
I've said this before: we haven't played well," Minnesota United manager Adrian Heath said of his team's struggles in Kansas City. "It is an intimidating atmosphere, but that's because of the opposition. Everybody knows I've got an incredible respect for [Sporting KC head coach Peter Vermes] and his staff from what they've done there. This is a good team, top of the West. We know what's coming. But Peter also knows that if we play like we can, this is not going to be easy for them and that's all I'm looking for, for us to put our A game on the field."
Whichever club advances, they'll have a tough task ahead of them in the Western Conference finals. The defending champion Seattle Sounders await, having defeated FC Dallas in the other Western Conference semifinal earlier this week. On the other side of the MLS Cup Playoffs bracket, the Columbus Crew will meet the New England Revolution in the Eastern Conference final on Nov. 6.