DraftKings quickly became a stock market darling after its initial public offering in April, with shares more than doubling in less than two months. But after the fervor dies off, will the company – known for DFS, sports betting, and it's growing online casino division – continue to be a strong buy moving forward?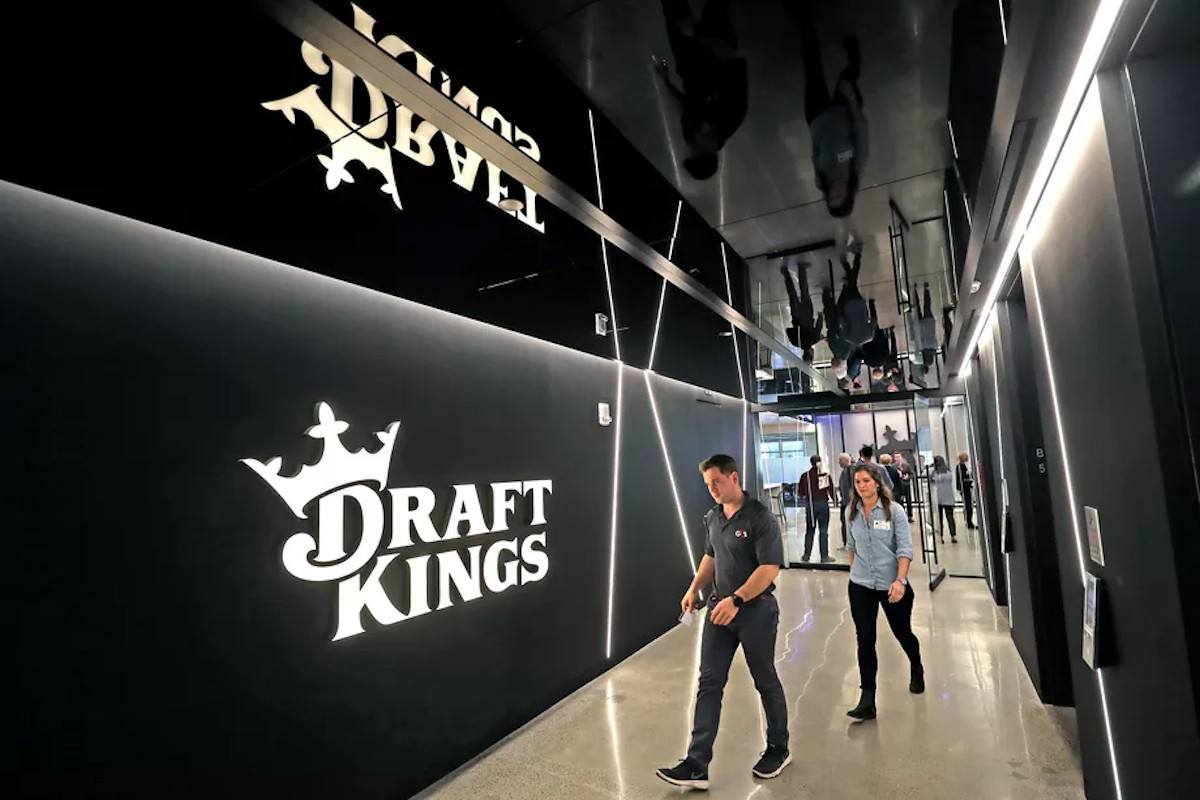 The experts generally say yes.
DraftKings Should Benefit from Sports Betting's Return

Benzinga, a noted financial media outlet, says market volatility has attracted many novice investors into trading, which has helped fuel the quick growth of DraftKings stock. Plus, it doesn't take much investing acumen to realize the company is primed to see big revenue increases when live sports make their return.
Jeffries Financial Group posits that the sports betting market could reach $195 billion by 2025, and that DK is well-positioned to capitalize on that growth.
"The political disposition toward expansion of sports betting and iGaming is increasingly favorable, the demand from consumers is proven and technology is advancing the execution," Jeffries said.
The investment firm says that DraftKings enjoys an early market share of 31% in New Jersey. The share proved costly, but should be money well spent, Jeffries says. The bank targets DraftKings stock price at $55, giving it a buy rating.
CNBC's Jim "Mad Money" Cramer isn't as bullish on the stock, suggesting last week that investors reduce their positions, selling off some shares at a profit while holding on to some of the stock. Those who bought in during the initial offering have come close to doubling their money already.
DrafKings plans to sell 40 million shares of its stock at $40 a share to raise money. Morgan Stanley analyst Thomas Allen notes that better-than-expected second-quarter revenue (revenue of $70 million to $75 million, besting expert estimates by at least $20 million) resulted from "iGaming revenue and strong results from sporting events that have occurred (e.g., record PGA, Nascar, UFC volumes)."
DraftKings Poised to Become Second-Largest US Gambling Company
Barron's points out that, after the offering, DraftKings will become the second-largest US gambling company after Las Vegas Sands, valued at about $14 billion. That's an incredible rise for a company, which like its competitor FanDuel and other DFS operators, faced an existential threat when an insider-player scandal hit the industry in 2015. That incident drew the scrutiny of federal authorities and resulted in DFS being banned in many states.
Since then, many state legislatures have expressly legalized DFS. DraftKings and FanDuel also capitalized by partnering with states to offer sports betting after the US Supreme Court overturned the federal law that forbids sports betting everywhere except Nevada.