Last year's PGA Tour winners will take to the links in Kapalua, Hawaii starting on Thursday to compete for an $8 million prize fund at the 2022 Sentry Tournament of Champions.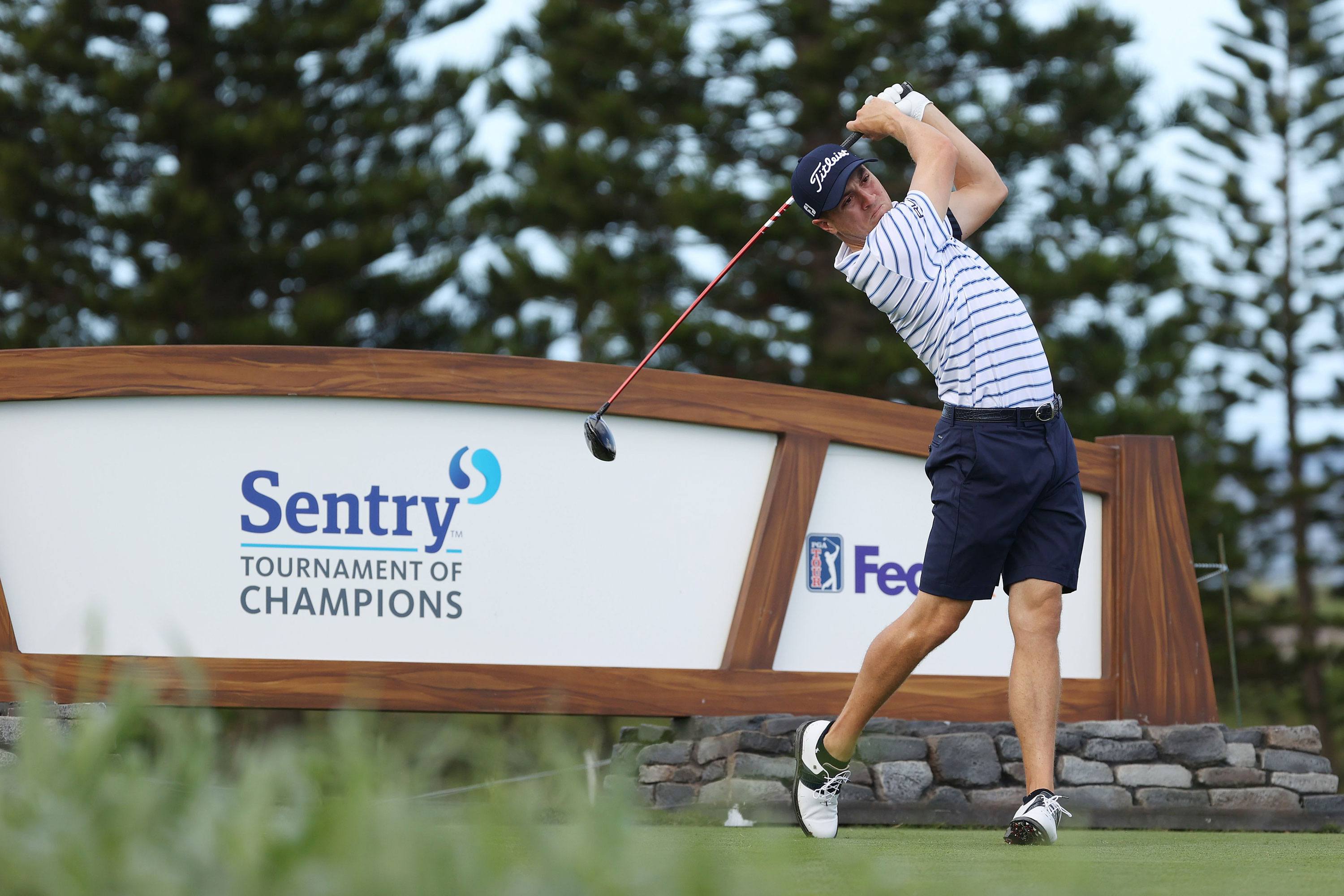 A total of 39 players qualified to take part in the Tournament of Champions, though only 38 will tee off on Thursday.
Champ withdraws after positive COVID test
Cameron Champ, the winner of last year's 3M Open, withdrew from the event after testing positive for COVID-19. Champ tested positive at home in Houston before leaving for the tournament.
That doesn't change the fact that the Tournament of Champions features an all-star field of golf's best players. World No. 1 Jon Rahm leads the group. The Spaniard will make his first tournament appearance in over two months after a well-deserved break.
"I get my moments with COVID, became a dad, won a US Open, played amazing golf, and then played a great Ryder Cup," Rahm said, via Golf Digest. "So when that Ryder Cup was over, I was drained for the previous year-and-a-half. Not only the last four months, but the previous year-and-a-half. And after I went to Spain and finished playing, I just, I needed a break. Not only for me, but also for my family."
Rahm enters the Tournament of Champions as a +750 favorite to start the year off with a win, according to DraftKings Sportsbook, but he'll face plenty of strong competition in Hawaii this weekend.
Thomas looking for third Tournament of Champions title
Justin Thomas (+800) comes in as a near co-favorite, just behind Rahm. Thomas has already won the Tournament of Champions twice and wants to start 2022 on a strong note after a frustrating stretch over the past two seasons.
"It's a fun golf course, a fun event, a fun week. Sometimes you just kind of have to remind yourself you're at a golf tournament," Thomas said of the event. "It's always the best place to start the year because it means you won the previous year. But also, a small field, the rounds go by fast playing in twosomes, people aren't really grinding and practicing after their rounds. Just a laid-back kind of vibe."
The Tournament of Champions doesn't present the toughest test for golf's elite. In most years, the leaders have had little trouble scoring. Six of the last seven winners have scored 21-under par or better by the end of the event. Thomas says that the course layout contributes to the relaxed atmosphere.
"Very, very generous fairways, very generous greens, they're all very big," Thomas said. "You still have to hit it solidly and you still have to know what the ball's doing. The hardest part is the greens. It's really, really hard to make putts when it's windy here."
Anyone can win at the Tournament of Champions – after all, they have all won over the past year – though there are a few clear contenders this year. Other favorites include Collin Morikawa (+1000), Bryson DeChambeau (+1200), Xander Schauffele (+1200), and Viktor Hovland (+1200).