Friday Disney promised $3 billion to the Southeastern Conference for a decade of rights to broadcast the conference's entire sports catalog on its ABC and ESPN networks.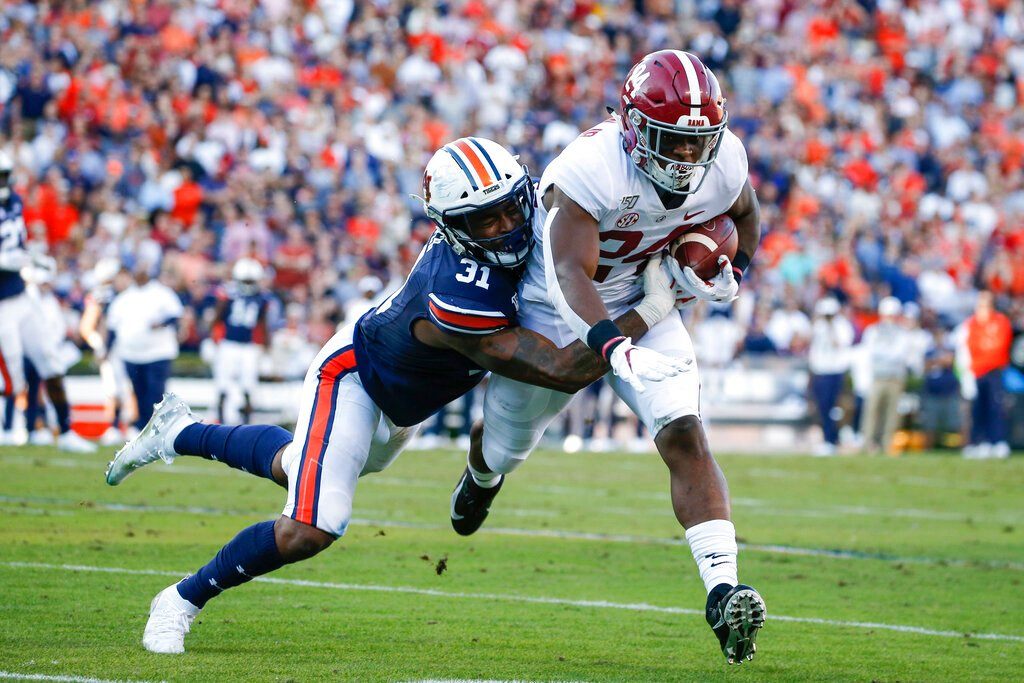 The deal solidifies collegiate sports' valuation as equal to its professional counterparts. And it comes just days after California state senators Nancy Skinner (D-Berkeley) and Steven Bradford (D-Gardena) co-sponsored a new bill to give college athletes more power to earn money to use their image.
The Mouse Wrests Away CBS's SEC Stronghold
ESPN's massive deal with the SEC will give them exclusive rights to the conference's athletics and is the biggest deal to broadcast college games of all time. Its networks will carry more than 1,950 SEC games each year across the conference's 21 sports on ESPN networks and SEC Network during the agreement.
Starting in 2024, the agreement will deliver upwards of $300 million annually to the SEC. It is set to come to fruition after the 2033-34 season.
This is a mega-jump from the SEC's current deal. CBS pays $55 million a year for the rights, which means Disney valued the conference's offerings more than 440% above their current market price.
"One of our primary goals was to improve the television scheduling process in ways that will benefit our students, coaches, alumni, and fans," SEC Commissioner Greg Sankey said Friday in a statement. "By working in collaboration with ESPN, we were able to secure an agreement that includes more lead time for many game-time announcements, and in many ways, modernizes the college football scheduling process."
ESPN currently has a smaller broadcast deal in place with the SEC, but CBS's quarter-century association with the conference ensures it has had first right of refusal on games.
Starting in 2024, ABC will air an SEC-controlled football game each week, including a regular late-afternoon kickoff. Also, ESPN can feature marquee SEC games on ABC's "Saturday Night Football" for the first time. The deal also allows ABC to air the SEC Football Championship and have rights to broadcast the league's 15 best football matchups and eight marquee basketball games.
"ESPN will have complete scheduling flexibility, resulting in maximum exposure and adding significant benefits for SEC schools and fans," ESPN chairman Jimmy Pitaro said Friday in a statement.
New Laws Create Possibility For College Athletes To Capitalize
The draft Senate Bill 206 from Skinner and Bradford won't take effect until January 1, 2022, or the date new proposed NCAA rules are enacted, whichever comes first.
California was the first state to give college athletes legal rights to benefit from their name, likeness, and image (NIL), in September 2019. The NCAA currently claims exclusivity over athletes, usurping them of any rights to likeness, names, images, or portraits.
Since California broke through, similar NIL laws have passed in Nebraska and Florida, Colorado, and New Jersey. The NCAA and Power Five conferences are in a current state of scrambling, attempting to quash the state's rights and trying to influence lawmakers with a cadre of lobbyists. The governing body met this fall in an attempt to codify its own set of NIL laws, giving students some rights and protections but falling far short of what individual states are granting.
NCAA officials continue to claim that any state-introduced rules would conflict with its right to manage student rights.
Skinner, however, schools and governing bodies can no longer ignore student-athletes' wishes to manage their rights and any assets linked to their name.
"It's good that the NCAA followed California's initiative, but the proposed rule changes are inadequate," Skinner said in a statement Wednesday. "The NCAA seems willing to give student-athletes the autonomy and all the benefits that California law provides. This new bill ensures that California athletes are not unreasonably and unnecessarily restricted."
California lawmakers also built in time to examine the NCAA's NIL proposal, and the new bill aims to add additional support to student-athletes that are limited by any governing bodies.
The bill already promotes a free-market scenario in which athletes are paid for advertising, signing, and appearing on social media, among other means to profit while on campus. For example, the bill leaves an option for no limits on what an athlete can get paid by a booster to appear in an ad.
The NCAA's NIL proposal does not allow athletes to gain that kind of leverage on their brand or engage transactions that aren't in line with the school's sponsorship agreements.
And while the new proposed bill in California allows athletes to recoup legal fees if they sue the school for violating SB 206, there still isn't a way for student-athletes to earn a salary commiserate with the billions of dollars in broadcast contracts that are sure to be signed in the wake of the Disney-SEC deal—yet.