The Seattle Seahawks, Atlanta Falcons, and Washington Redskins are three road teams in Week 7 that are favored against their opponents. Seattle is at Cleveland, and laying 1.5 points. Atlanta travels to Arizona, and is giving away 2.5 points. Washington will be at Miami in the battle of the winless teams. The Redskins are favored by 3.5 points.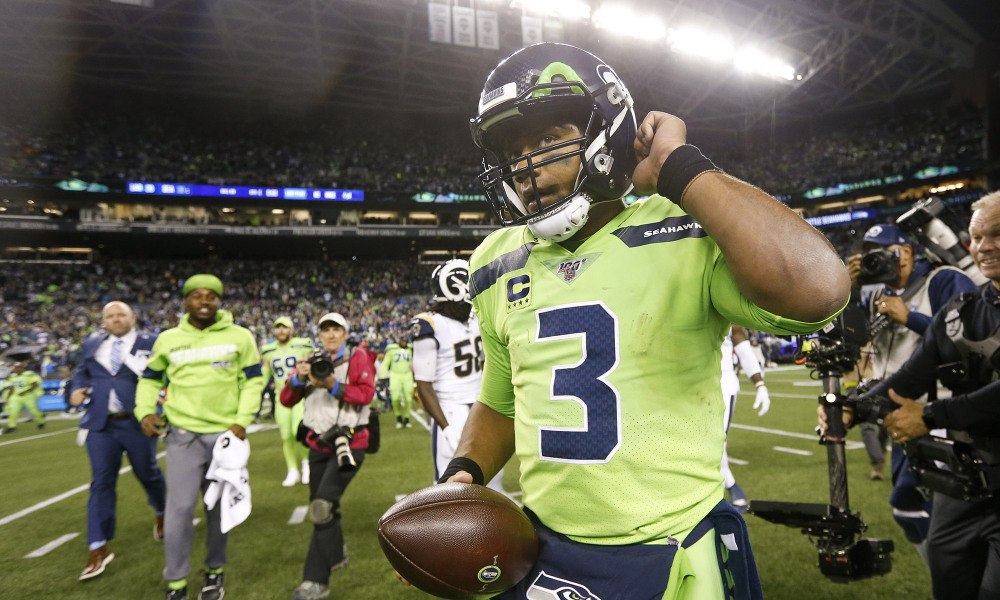 Of those three games, Washington-Miami could be the most intriguing. The Redskins are playing in their first game since firing Jay Gruden. Interim coach Bill Callahan has made changes to the team in the hopes of changing the losing culture. Post-practice workouts have been instituted, and Callahan told reporters this week that preparation is going to be emphasized.
"It's really again the focus of fundamental football," Callahan said. "I thought we got through a lot of good physicality and a lot of good fundamental drilling. I think that's the key, I think that's the name of the game. If you're not good in your fundamentals, you're not going to have them later in the game."
Washington Redskins Going Run-First Offense
Running back Adrian Peterson can expect more work. Callahan said that he will be focusing the offense on a run-first mentality. With shaky quarterback play, it might be the only way for the Redskins to get in the win column.
Peterson was definitely excited about the new offensive philosophy, smiling when a reporter asked him about it.
"Yeah, yeah, I'm hyped about it," Peterson said. "You look at the first four weeks I played, it was like 11, 12, 10, seven carries. It was totally the opposite of what we did last year when we were more successful as a team."
Seattle Seahawks Not Sleepless Away From Home
The Seattle Seahawks have only played two of their five games away from home, but have won both. In one of those games, they were a 5.5-point favorite, and won outright, defeating Arizona, 27-10.
They are favored against this week's host, the Cleveland Browns, but didn't start out as the pick. When the line opened, Cleveland was a 2.5-point selection, but the sharps pounced, driving the odds toward the Seahawks.
One of the reasons for optimism is the Seahawk defense. They will going against Cleveland's maligned offensive line. That unit has given up 16 sacks in four games, including four on Monday night's embarrassing loss to the San Francisco 49ers.
That, coupled with Seattle quarterback Russell Wilson's MVP-type year so far, could spell doom for the Browns. Wilson has a league-high 12 touchdown passes and no interceptions. If he can get his sixth straight game with passer ratings of 100 or better, the Seahawks could go 5-1 for the first time since 2013, and third time in team history.
Atlanta's Season Going to Birds
The Falcons were expected to be a far better team than 1-4. This week presents an opportunity toward respectability, or it could plummet them into oblivion.
Oddsmakers are expecting a victory, but can Atlanta stop a three-game losing streak? They appear to be the better team, but they're on the road, and Arizona's rookie quarterback, Kyler Murray, could carry the load if running back David Johnson is unable to play because of a bad back.
This season, the Falcons are 1-4 against the spread, while Arizona is 3-2. Atlanta's defense has been porous, especially in the red zone. The Falcons have allowed 13 TDs from 20 yards and in, which is second most in the NFL.