The Los Angeles Rams rushing game was non-existent against Tampa Bay last Sunday, and they paid for it. The Buccaneers dealt LA its first defeat of the season.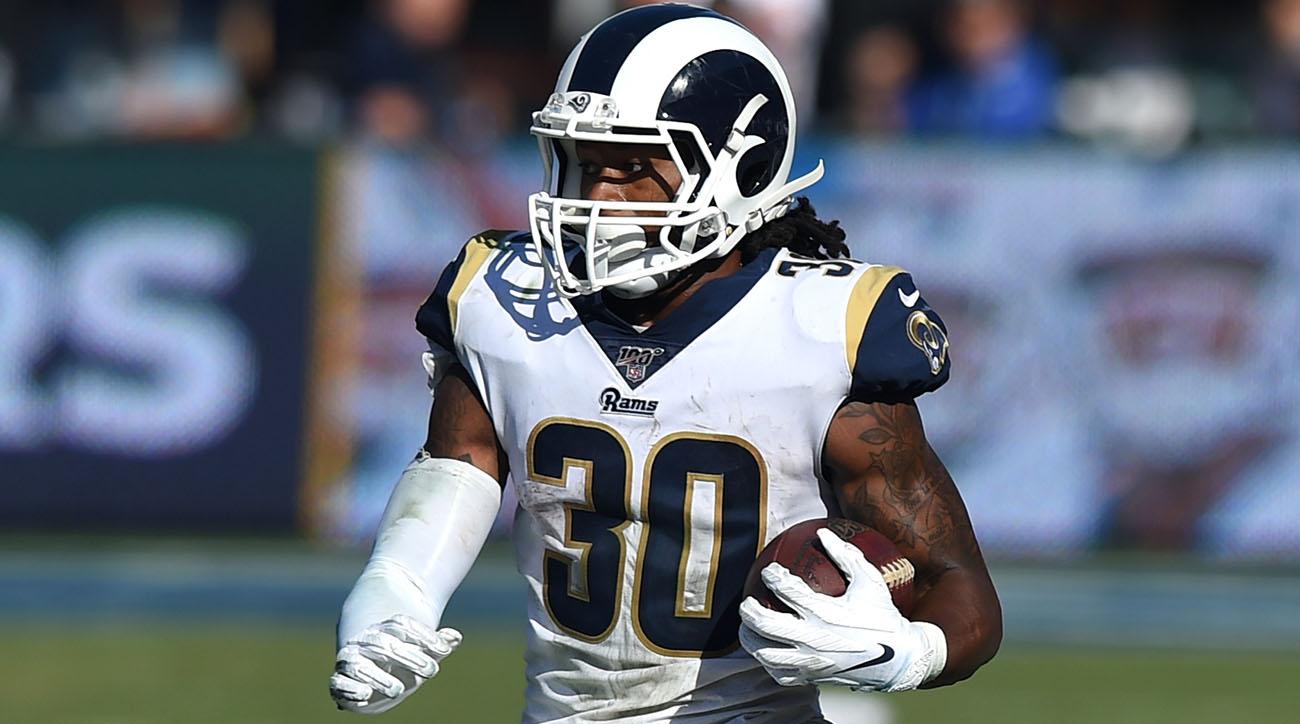 Now on a short week, coach Sean McVay and his staff have to fix the Rams rushing game before Thursday's game with Seattle. Oddsmakers don't believe that is enough time. Los Angeles opened as a 1.5-point favorite, but since then the odds have swung in the Seahawks favor. They are now 1.5-point favorites.
Against Tampa Bay, the Rams rushing game could only muster 28 yards. Running back Todd Gurley had five carries for 16 yards. Teammate Malcolm Brown only gained 14 yards on five attempts.
Gurley didn't seem too happy about the lack of carries. He told reporters after Sunday's 55-40 loss to Tampa that it is out of his control.
"I don't call the plays," Gurley said. "I go out there and play, I block for 'JG' (Jared Goff), run the ball, run the routes … whatever the play call is, I'm going to go out there and do it just like everyone else is going to go out there and do their job. It's 11 people on the field and there's only one ball."
Passing Overtakes Rams Rushing Game
Part of the reason for the abandonment of the Rams rushing game was the 21-0 deficit Los Angeles fell into against Tampa Bay. McVay felt he had no choice but to throw the ball, and throw the ball they did. Quarterback Jared Goff tossed 68 times, completing 45 of them for 517 yards and two touchdowns.
But Goff also had three interceptions and a fumble. Those turnovers translated into Buccaneer points. It is something Goff knows he can't duplicate against Seattle.
"That's not a world we want to live in," Goff said. "It's not built for success that way."
Though the offense nearly pulled off the comeback, and that is something Goff told reporters was a positive of the air attack.
"I think there is a lot of stuff that is surprisingly good that you take out of that game, especially from a pass-game standpoint that we were able to do late in that game," Goff said. "We were close to finishing it off and unfortunately didn't."
McVay Taking Blame
While Goff was repentant, it was his head coach who was trying to take the blame for the Rams rushing game. McVay told reporters on Sunday that any offensive shortcomings are his responsibility.
"I'm not going to sit up here and continue to make excuses for why I haven't done a good enough job," McVay said. "I'm just not doing it, I'm not doing it right now, we're not getting it done, and we're just going to continue to put our head down and try to find solutions."
This is the Rams first NFC West divisional game, and if Los Angeles loses, they could find themselves not only behind Seattle, but San Francisco, who is undefeated.