Santa Anita Park ended its six-month Winter/Spring Meet as the safest racetrack in North America among its large-track peers, with three racing fatalities from more than 4,800 starters during the just-completed 76-day meet.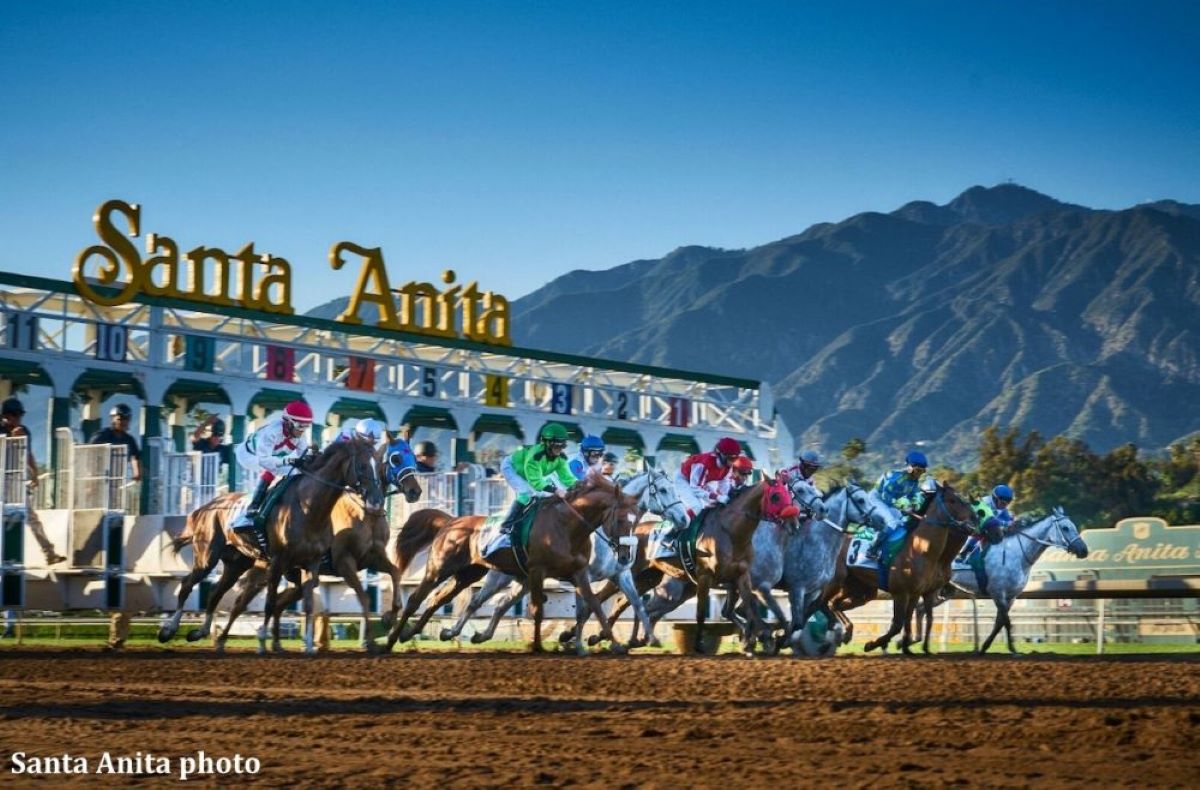 Only four years removed from a nightmarish season in which 30 horses died during racing or training, Santa Anita celebrated a 62.5% improvement over the 2020-21 season. The main dirt track didn't have a single musculoskeletal racing fatality during the 26-week meet. That made this meet the iconic racetrack's safest Winter/Spring Meet on record.
What makes Santa Anita's safety record more impressive is that the figure also includes training. Santa Anita is one of the largest training facilities in the country. Operating nearly year-round, Santa Anita plays host to more than 375K training sessions a year. The track suffered eight training fatalities.
"These results highlight the efforts of the entire racing community to put the safety of the horse above all else," said Nate Newby, Santa Anita's senior vice president and general manager in a statement. "The diligence and dedication of the owners, trainers, jockeys, veterinarians, and the hardworking men and women who care for the horses each day are truly revolutionizing the sport. We are especially indebted to our Santa Anita Park track crew, led by veteran (superintendent) Dennis Moore, whose tireless efforts have been instrumental in this success story."
California a safety trend-setter
The overall racing and training figures reflect a 74% improvement since the nightmare spring of 2019. That's when Santa Anita's parent company, 1/ST Racing, teamed with the California Horse Racing Board (CHRB) and other industry insiders to introduce safety reforms. Many of those reforms found their way into the Horseracing Integrity and Safety Act that begins July 1.
Those reforms included prohibiting most medications – including the widely used diuretic Lasix – before most races. It included limiting joint injections, steroid treatments, and shock-wave therapies. The CHRB limited the use of the crop to six strikes per race. Other reforms included giving vets more authority to sideline horses, improving medical record tracking, and installing new imaging equipment to help diagnose musculoskeletal injuries earlier.
Santa Anita instituted training limits
Santa Anita also limited the number of horses who can train at the same time.
"Santa Anita Park veterinarians performed over 3,700 examinations prior to horses working at Santa Anita since Dec. 1," said Dionne Benson, 1/ST Racing's chief veterinary officer. "We appreciate that this involves extra effort for our stakeholders, but this heightened scrutiny has allowed for additional opportunities to work with everyone for the best interest of the horse."