The worst kept secret in boxing was finally confirmed, Wednesday, when officials declared an agreement had been reached on a date for the long-anticipated Floyd Mayweather-Conor McGregor fight. The two will meet, Aug. 26 at either T-Mobile Arena or the MGM Grand Garden in Las Vegas.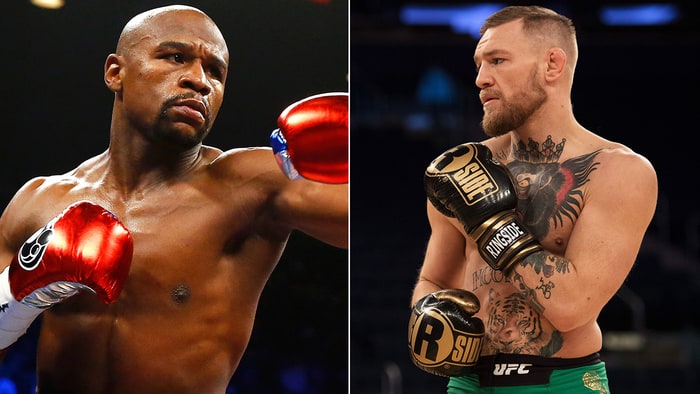 Rumors of the bout finally coming together were all over social media last week. McGregor sent out a tweet last week that something big was coming and Mayweather was photographed after a six-round sparring session.
Wednesday both boxers made it official, sending out tweets that they indeed had come to terms and agreed to meet in a little more than two months.
Pay Per View Details
In a press conference, Wednesday to announce the particulars, officials declined to divulge what each athlete was getting paid for the fight. Mayweather had said before that he would not consider coming out of a nearly two-year retirement for anything less than $100 million. McGregor, the challenger, was expected to get at least a fourth of Mayweather's reported pay day.
The money for each goes up with the pay per view purse. Showtime is handling the telecast and they charged more than $100 for a disappointing bout between Mayweather and Manny Pacquiao in 2015. Fans would rather see the price closer to the usual $60-$70 range.
Stephen Espinoza, Showtime Sports executive vice president, said the cost has not been determined, but they are definitely taking the fan's concerns into account.
"There's a public sentiment we have got to pay attention to, but we also got to recognize this is a premium level event and a once in a lifetime event," Espinoza said. "I think our goal is to produce an event that will make people feel satisfied at the price point."
Betting Odds Established
Even before the competition was announced, the 49-0 Mayweather was a heavy favorite, despite not fighting in two years and being 40 years old. The thought is that McGregor will have a hard time making the transition from mixed martial arts to boxing. He is much younger, at 28, but also extremely inexperienced and is facing someone whom many believe is the best pound for pound fighter of all time.
McGregor has a one-inch height advantage and two more inches of reach. His record of 21-3 includes 18 knockouts. The undefeated Mayweather has 46 knockouts.
The Westgate LV SuperBook had the champion a minus-1100 favorite and McGregor a plus-700. The overseas bookmakers have him anywhere from a 1-8 to a 1-12 favorite. McGregor's odds of winning are 5-1 to 6-1. The line for the fight being a draw is anywhere from 14-1 to 35-1 at one internet betting site.