With the NFL Draft just a day away, the rumors are flying around like schoolyard gossip — making it hard to discern what's truth and what's fiction. The press office in North Korea would be impressed with all the misinformation being spread on social media.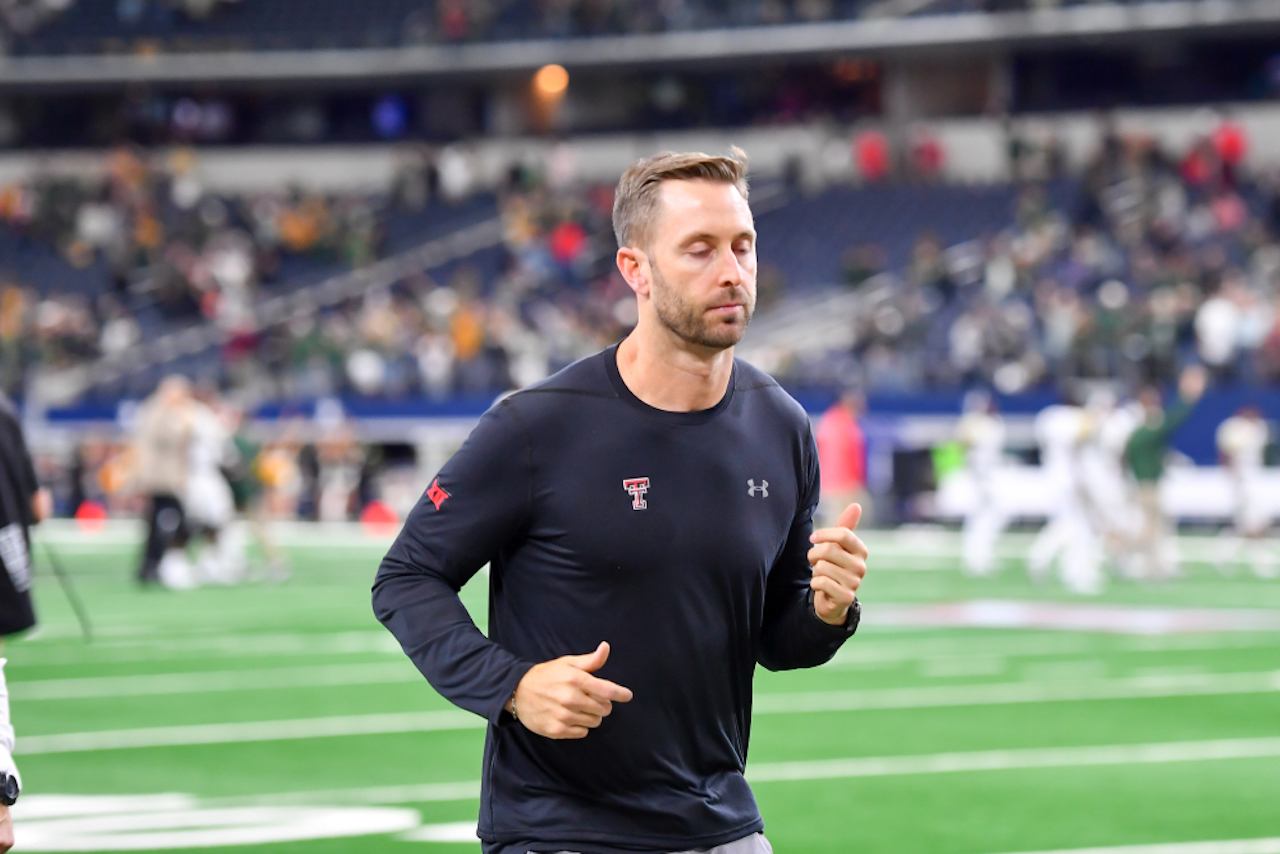 Fueled by media leaks that spray like a firehose, the speculation has NFL fans buzzing.
The biggest hubbub is obviously about what Arizona is going to do with the No. 1 pick. The team was rumored early to been keen on Kyler Murray, but now Twitter is all abuzz with gossip that the team is going to pass on the Oklahoma quarterback and instead stick with last year's No. 10 pick Josh Rosen.
Coach Kliff Kingsbury told reporters that no decision has been made yet. He and Arizona brass are scheduled to have another meeting before Thursday to discuss the pick.
"We're still working through things," Kingsbury said. "It is a process. I wouldn't say the hay is in the barn."
Bosa Headed to Arizona?
Instead the Cardinals are reported to be leaning toward Ohio State defensive end Nick Bosa. Former NFL wideout Antonio Bryant has been posting that he has a source that has told him that Arizona is going with Bosa.
"Heard from people inside the Cardinals organization that Nick Bosa is #1 on their board and that they are going to stick with Josh Rosen at QB," Bryant tweeted Monday.
He posted again on Tuesday about Bosa.
"I'm telling you I trust my source. This ain't no smokescreen," Bryant wrote, "The Cardinals are going to draft Nick Bosa 1st overall…Just wait on it." He deleted that tweet later in the day.
Gruden in Foxhole with Mayock
Oakland Raiders coach Jon Gruden decided he didn't want scouts knowing what he and general manager Mike Mayock were up to, so he sent them all home. It wasn't totally unexpected since most of them were holdovers from the previous regime and were expected to be let go after the draft.
What could be surprising, however, is what the team might do with the No. 4 pick. Gruden is expected to drop a bombshell on Thursday. Experts have been speculating what the two are up to.
The biggest rumor is that if Murray were to fall down to No. 4 Gruden would take him, despite having a solid quarterback in Derek Carr. But Carr's not Gruden's guy and he apparently is eager to get someone of his choosing as the team's signal caller.
Another rumor is that a defensive player is high on the list, but not any of the ones that have been mentioned as Top 5 picks. The two names that keep surfacing are Houston's defensive end Ed Oliver, or Michigan defensive lineman Rashan Gary.
Gary's Stock Dropping
Despite having a strong combine and being one of the most athletic defensive players, the 6-foot-4, 277-pounder is dropping down draft boards. The main reason is shoulder problems that limited him to just nine games last year.
The other is his production while at Michigan. In three seasons, Gary had just 9.5 sacks. That has scared a lot of teams away.
Then on Tuesday it was reported that Gary had a labrum tear in his shoulder. He can probably play in 2019, but at some point surgery is inevitable.