Jonathan India has quickly risen to the Major Leagues, impressed his Cincinnati Reds teammates, and shown the potential to become a superstar. The 24-year-old second baseman has also positioned himself as the favorite to win the National League Rookie of the Year Award in a race that might come down to just two players.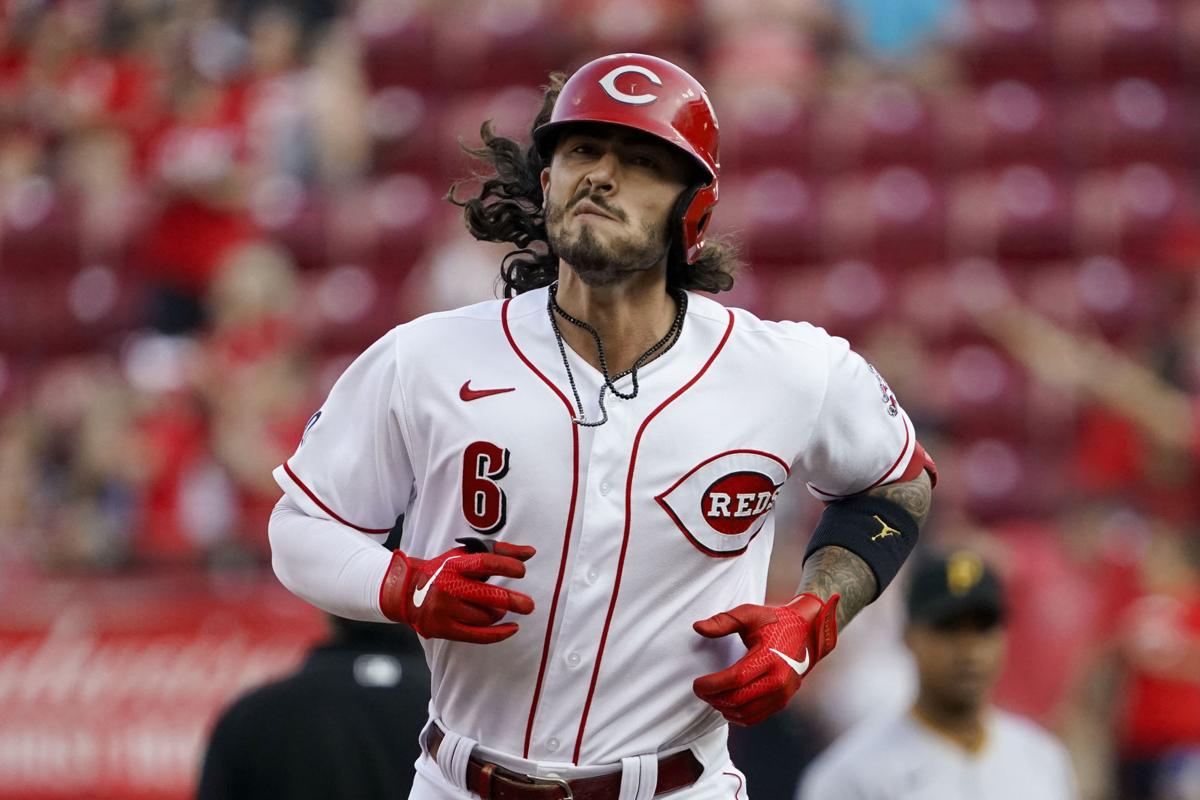 India ranks as the -150 pick to win NL Rookie of the Year, according to FanDuel Sportsbook.
Move to leadoff fuels India
Unlike the wide-open American League Rookie of the Year race, the NL award has few serious contenders. India tops the list thanks in large part to his .398 on-base percentage, which has helped him score 66 runs on the season. He's also hitting .279 with 13 homers and 48 RBIs.
India has played particularly well since taking over the leadoff spot for Cincinnati on June 5. Since that time, he leads the league in runs and is second in on-base percentage.
"Leadoff definitely got me going," India told the Cincinnati Enquirer. It gave me more confidence, put me in a bigger spot for the team. It definitely drove me to play harder, really dig deep and get out of that slump I was in."
Other Reds teammates think India has only begun to scratch the surface of what he can do in the majors.
"I'm not going to say too much about how good I think he's going to be," Joey Votto told reporters. "But there's no question in my mind that he's going to get significantly better."
All-star Rogers in Rookie of the Year race
India's biggest competition for Rookie of the Year comes from Miami Marlins starter Trevor Rogers (+115). The 23-year-old lefty made the NL All-Star team in his first full season, and has gone 7-6 with a 2.45 ERA for Miami. Rogers has struck out 129 batters in 110 innings.
Rogers described his All-Star experience as valuable, with the rookie trying to pick up as many tips as he could from veteran pitchers.
---
NL Rookie of the Year Odds (via DraftKings Sportsbook)
Jonathan India: -150
Trevor Rogers: +115
Patrick Wisdom: +2500
Ian Anderson: +2500
Dylan Carlson: +3000
---
"You're reading, you're learning until the day you retire, and it's something that I'm going to have to continue to learn and continue to grow," Rogers told the Miami Herald. "When I see that the hitters are starting to make an adjustment, that's time for me to make an adjustment, as well."
Other top young stars aren't likely to contend for the award. Ian Anderson (+2500) has built on his success late last season for the Atlanta Braves, but a 5-5 record and a 3.56 ERA probably won't put him ahead of Rogers on anyone's ballot.
Meanwhile, 29-year-old Chicago Cubs infielder Patrick Wisdom (+2500) has emerged as a great story, finally breaking into the majors on a full-time basis and hitting 17 homers in just 67 games. While he's cooled down as of late, Wisdom could put himself back into the Rookie of the Year race with more games like his 2-for-3 performance with a home run in the second game of a doubleheader against Milwaukee on Tuesday.