Over the weekend, Roki Sasaki threw one of the most astounding games of any pitcher in baseball history. It's the kind of performance that gets the attention of MLB teams, fans, and bettors. But, you shouldn't hold your breath waiting for the 20-year-old to make his way over to the big leagues anytime soon.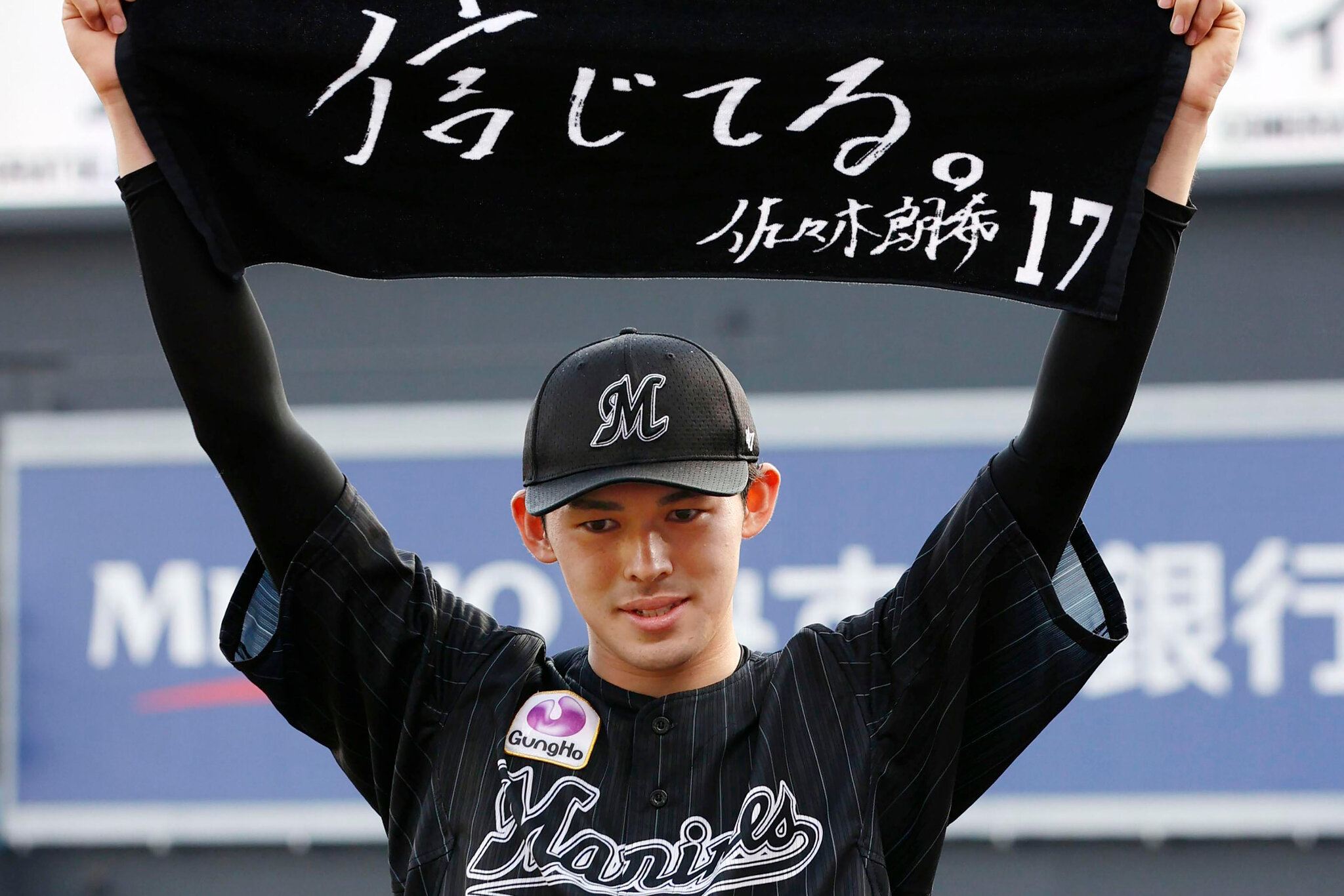 Sasaki threw a perfect game for the Chiba Lotte Marines, striking out 19 Orix Buffaloes over nine innings.
Sasaki dominates hitters with fastball, splitter
It was the 16th perfect game in the history of Nippon Professional Baseball – the top level of Japanese baseball – and the first since 1994.
Sasaki also set a new NPB record during the game by striking out 13 consecutive batters at one point.
"Honestly, I wasn't thinking about the possibility," Sasaki told reporters afterward. "I figured it would be okay if I gave up a hit, so I just pitched and put my trust in [catcher Ko Matsukawa] right until the end."
Sasaki is only in his second year with Chiba Lotte. In his rookie campaign, he put up a 4-2 record with a 1.84 ERA. Early in the 2022 season, he is 2-0 with a 1.57 ERA over three starts.
NPB stats don't transfer directly to the major leagues. Still, most consider the Japanese league the second-toughest test for players in the world, ahead of even Triple-A leagues in North America. The fact that Sasaki has put together such commanding performances at such an early age has many thinking he could be the next breakthrough Japanese star for some lucky MLB team.
His arsenal bodes well for an MLB career. He throws a fastball that averages nearly 100 miles an hour with significant break, something that measures up favorably against even the best pitchers in the league today. His splitter is similar to that of Shohei Ohtani, and he throws other breaking balls on occasion.
International rules could delay MLB debut
Yet despite these impressive numbers and pitches, it may be a while before we see Sasaki pitch for an MLB team – if he ever decides to make the leap overseas. At the moment, Sasaki would have to go through the international bonus pool system as a free agent, as he is younger than 25 years old. That would severely limit the signing bonus he could negotiate with an MLB team.
Roki Sasaki's 19 Strikeout Perfect Game! 🍾
T102 MPH

He's still only 20 years old.

The Monster of the Reiwa 🦖 pic.twitter.com/aQeWWcFRnl

— Rob Friedman (@PitchingNinja) April 10, 2022
Chiba Lotte could also place Sasaki in the posting system. That would allow him to negotiate with MLB teams, who would then owe a fee to the Marines should he sign with them. However, it's unclear whether Chiba Lotte would even consider letting their young superstar go down this path. This means that fans and bettors may have to wait until after Sasaki's 25th birthday for him to openly test the free agency waters, which means he might appear on an MLB roster in 2027.
There is one avenue of hope for an earlier visit. The MLB Players Association and MLB are discussing the possibility of a true international draft, which would change the way foreign players end up on MLB rosters. Should that occur, Sasaki could command one of the top picks if he entered such a draft. The MLBPA has historically opposed such a draft, but could use it as leverage to remove the qualifying offers related to draft-pick compensation.