The New York Mets still owe Robinson Cano $40.5 million over the next two seasons. That didn't stop the team from designating the 39-year-old second baseman for assignment on Monday.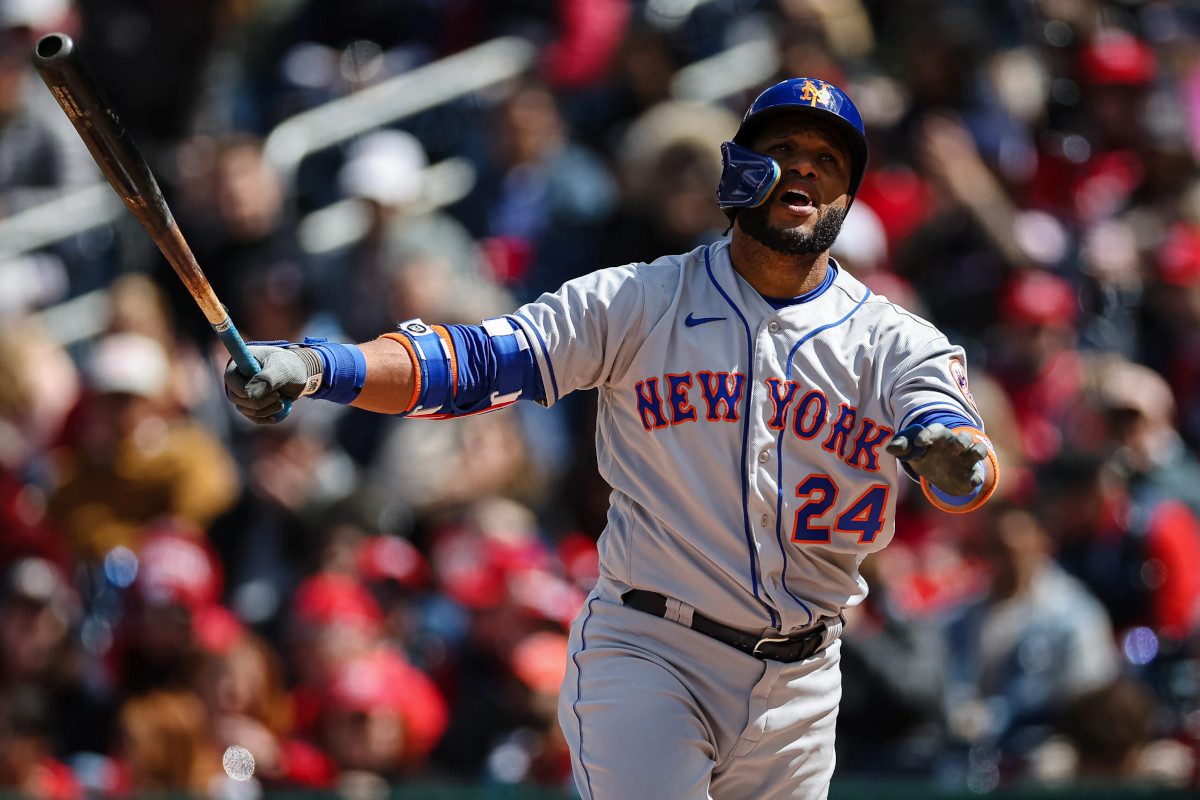 All MLB teams needed to cut their rosters from 28 players down to 26 on Monday, and Cano was a casualty of that reduction.
Mets make 'baseball decision' on Cano
Cano was hitting just .195 with a single home run from 43 plate appearances so far on the season. He started six games at second base for the Mets, as well as five at designated hitter.
The Mets now have a week to trade or release Cano, or assign him to a minor league team. Cano could reject that assignment as a veteran with at least three years of MLB service.
New York general manager Billy Eppler brought the case for cutting Cano to owner Steve Cohen with the knowledge that the money the team owed Cano could influence the decision. Cohen told Eppler to "make the baseball decision," according to MLB.com.
"Steve is very committed to winning and when I talked to Steve, or when I talked to Alex Cohen, it's 'do what's best for the team,' for the roster, and present them with facts and options," Eppler told reporters. "It makes the job pretty fulfilling to be able to display everything in their direction that we can do, but they want to know what's best for the club."
Some Mets players, including shortstop Francisco Lindor, have made public comments saying they don't want Cano to lose his spot on the team. Cano joined the Mets via a trade from Seattle in 2018. Manager Buck Showalter called the decision "emotional" for the team.
"You can expect him to get another opportunity and it wouldn't surprise anybody for him to contribute to another club."
The Mets rate as a +900 pick to win the World Series this year, according to FanDuel Sportsbook.
Ohtani available to pinch hit, pitching uncertain
Los Angeles Angels two-way star Shohei Ohtani suffered a minor groin injury while running out a ball to first base on Sunday. Ohtani left the game following the injury.
While Ohtani didn't start against the Chicago White Sox on Monday, he did pinch hit in the eighth inning, grounding out.
The injury will have a larger impact on Ohtani's pitching schedule. The Angels had planned on starting Ohtani against the Red Sox on Tuesday, but are pushing back that appearance until they're certain he's ready to go.
"I hope so," Angels manager Joe Maddon said when reporters asked if Ohtani would pitch in the series against Boston. "We're going to wait a day or two to figure that out. He's feeling pretty good today."
Ohtani has started the year with mixed results, at least when compared to his outstanding 2021 campaign. He leads the American League in runs scored, but is hitting just .228 with a .685 OPS and four home runs so far.
On the mound, Ohtani has started four games, going 2-2 with a 4.19 ERA over 19.1 innings pitched. FanDuel still lists Ohtani as the +350 favorite to win the AL MVP ahead of Mike Trout (+400) and Vladimir Guerrero Jr. (+450).