The PGA Tour suspended longtime golfer Robert Garrigus for three months on Friday for a failed drug test. The 41-year-old tested positive for marijuana, a substance he has talked about battling in the past.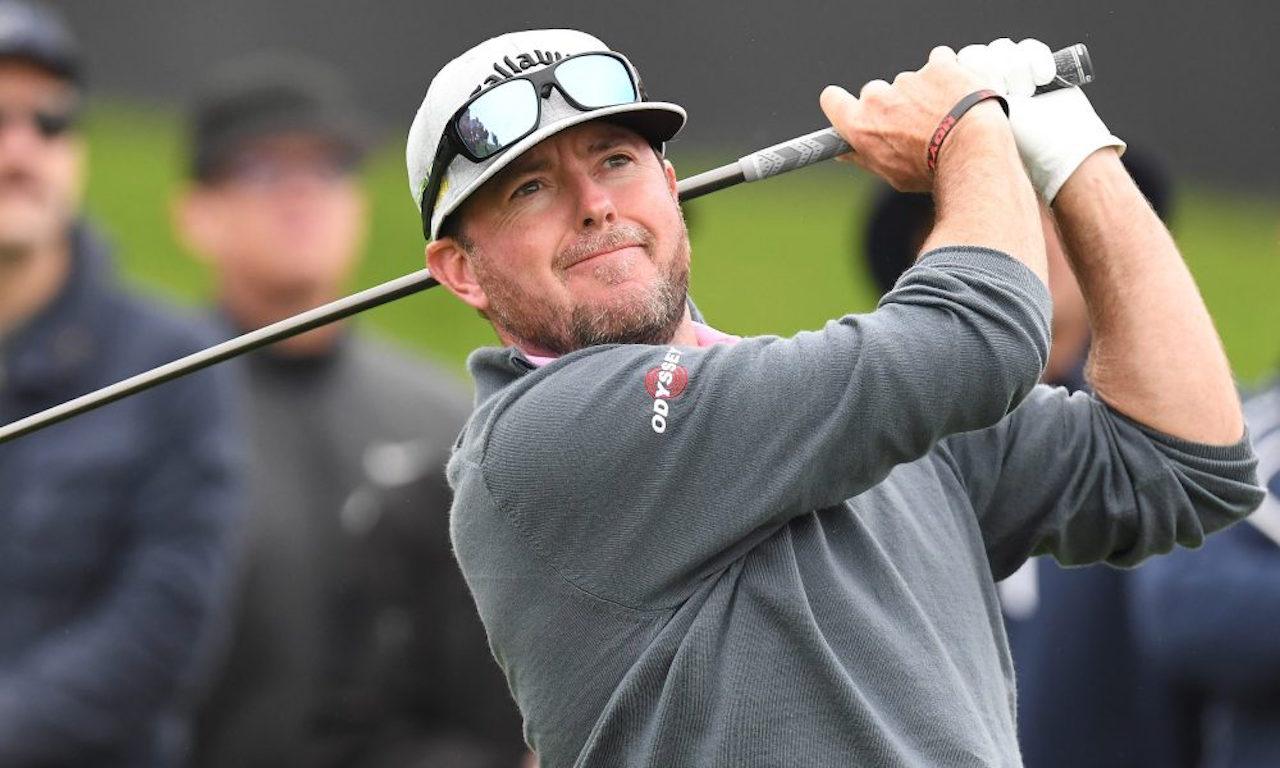 Garrigus has one career victory, the 2010 Children's Miracle Network Classic. He has struggled in recent years. This year he has played in seven events and missed the cut in five of them. In the two tournaments he played on the weekend, he finished tied for 20th and tied for 64th.
Addiction issues have plagued Garrigus for many years, and he has been candid about his battles with his past drug use. On Twitter, he apologized for his actions.
"After a long period of sobriety, I had a relapse and subsequently failed a drug test for marijuana. A drug that, although legal in many states, is not permitted under the PGA Tour's anti-doping rules," Garrigus wrote. "I mention that it is legal in many states not as an excuse, but as a word of warning to many people who use or try marijuana. Legal doesn't mean it isn't addictive and legal doesn't mean there aren't potentially severe consequences if you use it."
Tough Tour Policy
Garrigus is the first player to fail a drug test for marijuana, but there have been other golfers that have been suspended for violating the tour's anti-doping policy. Brad Fritsch, Mark Hensby, Scott Stallings, Bhavik Patel, and Doug Barron have all faced disciplinary action regarding banned substances.
The tour implemented drug testing in 2008, and it was not a popular decision with golfers. Steve Stricker summed up the player's sentiments about the program.
"All we have to test is one guy," Steve Stricker said, alluding to then No. 1 ranked golfer Tiger Woods. "Because we can't beat him, anyway."
Two years ago, the tour added blood tests to urine tests, and expanded the list of banned substances, including certain types of performance enhancing drugs (PEDs), as listed by the World Anti-Doping Agency.
"We believe that these changes to our program are prudent in that they further our objectives of protecting the well-being of our members and better substantiate the integrity of golf as a clean sport," Tour commissioner Jay Monahan said in a statement before the start of the 2017-18 season.
Singh Locks Antlers with Tour
Vijay Singh and the tour tangled in 2013 when the golfer admitted in a Sports Illustrated story that he used deer antler spray, which includes a substance that is banned by the tour. Singh had never failed a drug test, and later said he was unaware that the product was on the tour's listed of banned substances.
Because of his admission, the tour suspended Singh. His suspension was eventually rescinded after the World Anti-Doping Agency clarified that it did not consider the substance suspension-worthy without a failed test.
Singh, though, sued the PGA Tour for the suspension, and the damage it did to his reputation.
"(The tour) not only treated me unfairly, but displayed a lack of professionalism that should concern every professional golfer and fan of the game," Singh said.
The two agreed to settle the lawsuit last November, though details were not disclosed. The tour did offer an apology in a statement.
"The PGA Tour recognizes that Vijay is one of the hardest working golfers to ever play the game, and does not believe that he intended to gain an unfair advantage over his fellow competitors in this matter," the statement read.