The future of Rob Gronkowski seems a little clearer, and New England Patriots fans should be happy. The 28-year-old has been considering retirement, but ESPN reported that sources now say he is "pretty certain" he'll return to the team for at least one more year.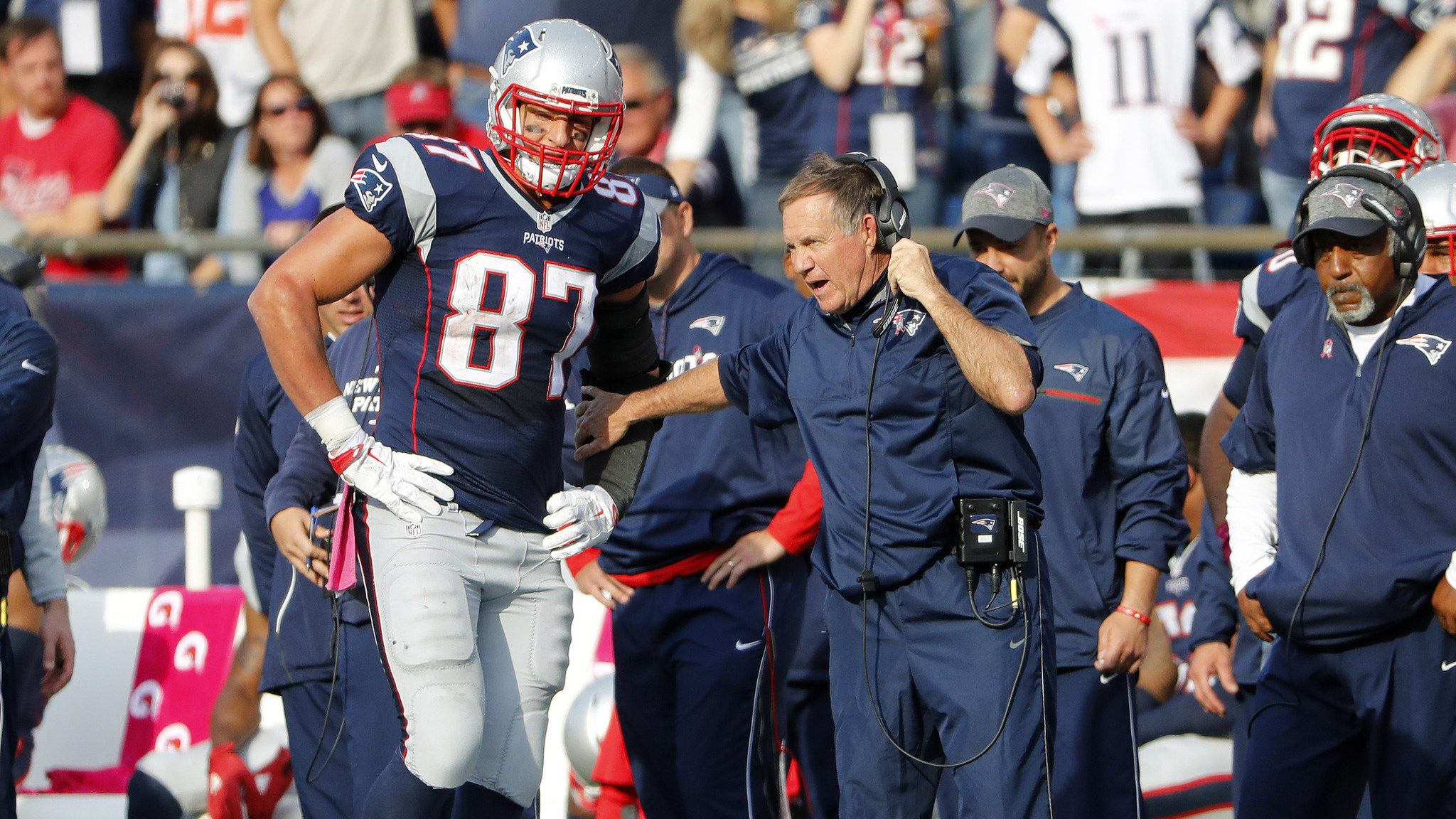 Two months ago, Gronkowski's future was in doubt. After the Patriots lost the 2018 Super Bowl to Philadelphia, 41-33, he told reporters that he would have to reflect on whether or not he wanted to continue playing.
"I don't know how you heard that, but I mean I'm definitely going to look at my future, for sure," Gronkowski said in a postgame interview. "I'm going to sit down in the next couple of weeks and see where I'm at."
When pressed by reporters he shut down the conversation.
"I'm not ready for these types of questions right now," Gronkowski said. "I mean, I'm just going to sit down, reflect on the season, keep talking to my teammates. We fought all year long. All the receivers, running backs, linemen, we put all the work together. I'm just going to reflect on the season and see what happens."
Bovada didn't believe he was done with football. They set the line in February at -5000 for no and +1000 for yes. Regardless of his decision, the Patriots remain the 6/1 favorite to claim the Vince Lombardi Trophy next year.
Team Friction
It was a physically demanding year for Gronkowski, 28, who suffered a concussion that nearly kept him out of the Super Bowl. What seemed to affect him more, however, was the mental drain of playing in New England for coach Bill Belichick — a known taskmaster who has been bumping heads not only with Gronkowski, but also with star quarterback Tom Brady.
The two offensive stars have reportedly pushed back against their coach's methodology, which allegedly gas added tension with the team. ESPN reported that Belichick has become increasingly frustrated with his tight end and there were talks that he might be traded.
Trade War Rhetoric
That possibility seemed to stall, however, when the Patriots lost wide receiver Danny Amendola to the Miami Dolphins in free agency, and then dealt WR Brandin Cooks to the Los Angeles Rams.
Gronkowski stoked further controversy when he posted a goodbye note to Amendola on Instagram.
"It was a honor playing with ya the past 5 years @dannyamendola. Thanks for all the hugs and memories! Be FREE, be HAPPY."
Putting those two words in capital letters was interpreted by many as a shot at Belichick. Adding to the social media speculation, Brady liked the post.
New England did add an insurance policy at the offensive position. The Patriots signed Arizona tight end Troy Niklas to a one-year deal in a move that many believe keeps trade possibilities for Gronkowski alive.