The Boston Red Sox came into 2021 with a faint glimmer of hope that they might rebound from their 2020 struggles and contend for a playoff spot. But an opening weekend sweep at the hands of the Baltimore Orioles poured cold water on that picture in a hurry.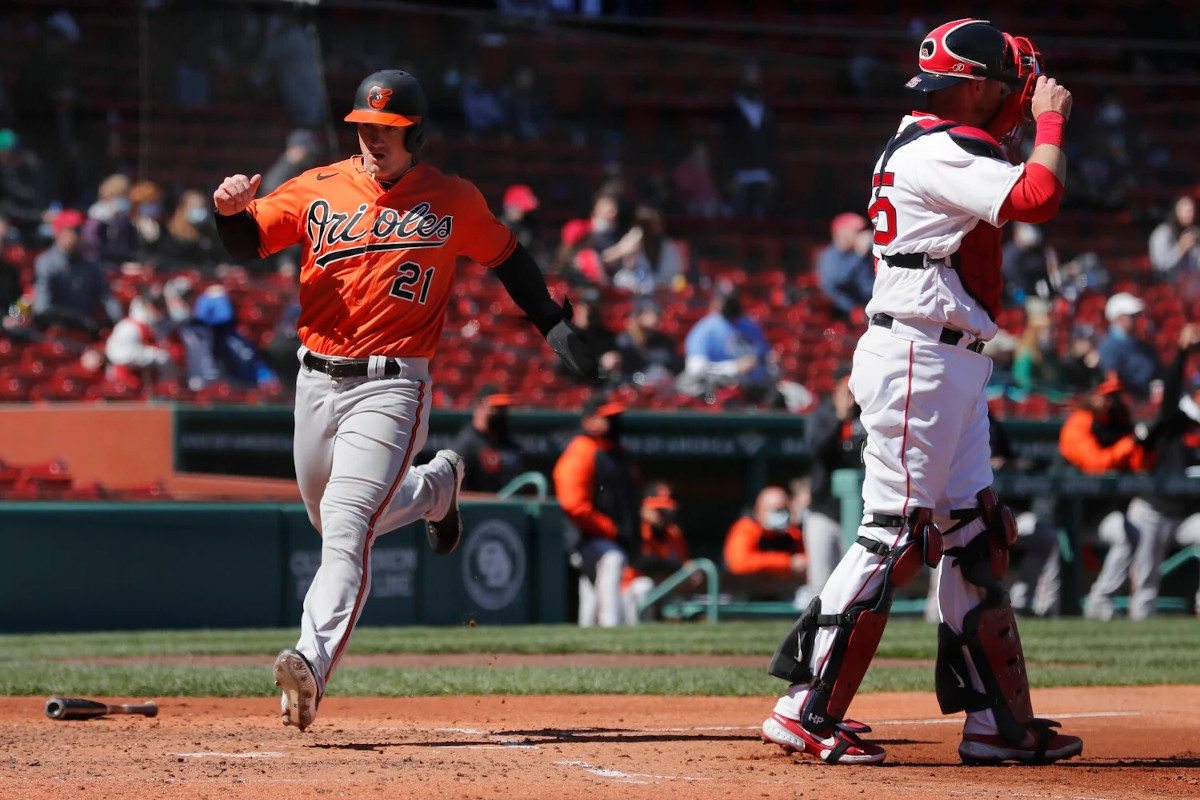 The Orioles beat the Red Sox 11-3 on Sunday to complete a three-game sweep at Fenway Park to start the season.
Red Sox Looking at Another Long Year
That marks only the second time Boston has started the year 0-3 at Fenway. The last time came all the way back in 1948.
The Red Sox finished last year 24-36, placing last in the AL East, one game back of the Orioles. Boston didn't expect to catch up to the New York Yankees, Toronto Blue Jays, and Tampa Bay Rays in just one year.
THE
BIRDS
ARE
BUZZING‼️ pic.twitter.com/0NTIn9xQUc

— Baltimore Orioles 😷 (@Orioles) April 4, 2021
But the team came into the season as a +2000 pick to win the division, according to DraftKings Sportsbook. That number portended a rebound in 2021, with Boston holding onto dark horse hopes of fighting for a wild-card spot if things broke its way.
Opening weekend told a different story, however. The Orioles outscored the Red Sox by a combined margin of 18-5.
"We got beat in every aspect of the game," Boston manager Alex Cora told reporters. "We're off to a rough start."
Orioles riding high after dominant sweep
Meanwhile, Baltimore is enjoying an early lift after coming into what promised to be a rebuilding season. At 3-0, the Orioles stand alone in first place in the AL East, even if it's just for a little while.
"It was a really, really great weekend," Orioles starter Bruce Zimmerman, who got the win on Sunday after giving up three runs in six innings, said afterward. "It's just a great confidence booster for this team, and I think we're going to surprise a lot of people. So this is just the start."
The Orioles came into the season as a +5200 pick to win the AL East. After just the opening series, Boston has drifted to +3300, while Baltimore has closed to +4000.
Both clubs trail far behind the Yankees (-200), along with the Blue Jays (+350) and Rays (+375). But the changing odds remain a sign of the direction these two franchises are heading in.
Still, Boston starter Garrett Richards cautioned that three games do not make a season.
"It's three games into the season, kind of an early panic button," Richards told reporters after giving up six runs in two-plus innings of work. "If we invested our entire take on three games, I don't think anybody would be able to predict a World Series winner. This is one series."
The Orioles move on to New York to face the Yankees on Monday, while the Red Sox host the Rays.