Nevada sportsbooks collected a record $522 million, with $436.5 million on both professional and college basketball. Of that half-billion amount, casinos kept $38 million.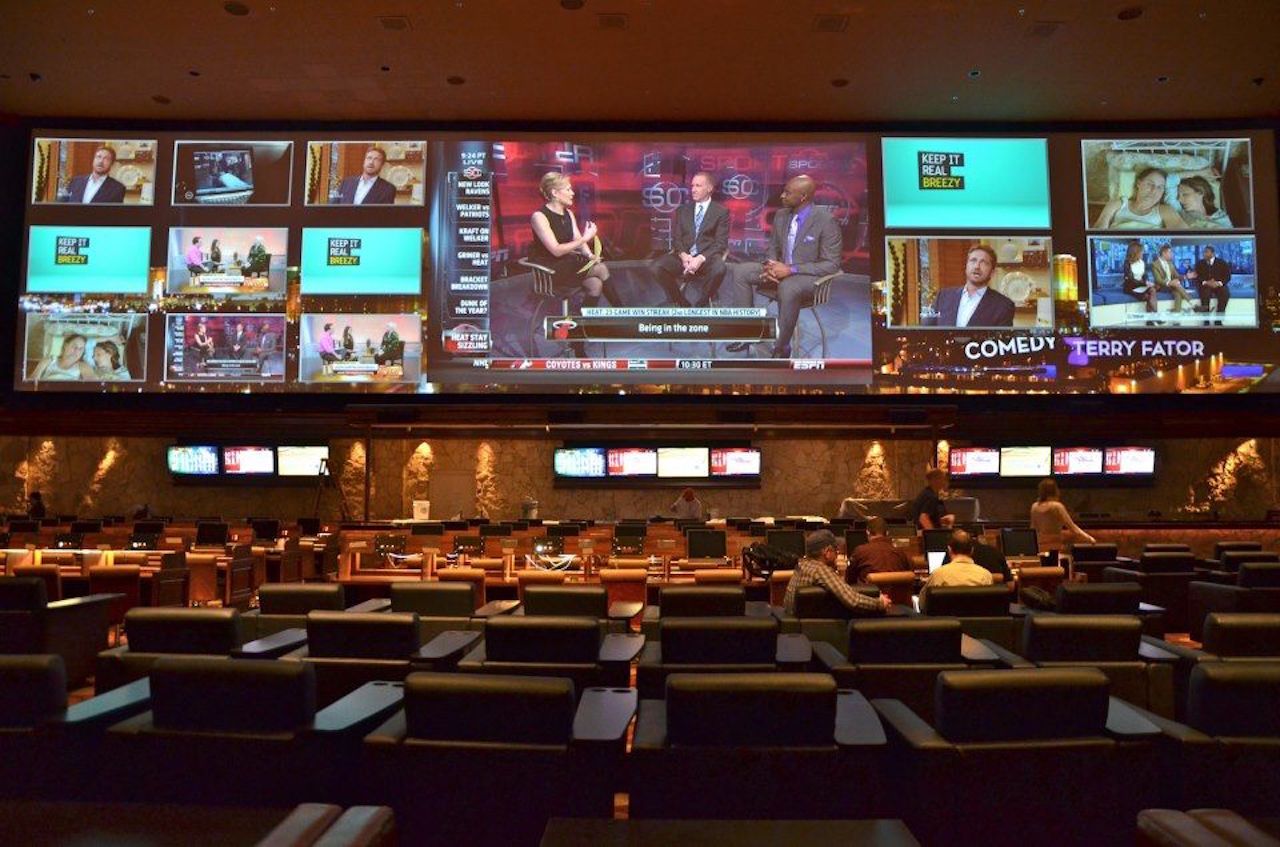 It was the 56th consecutive month sportsbooks have collected a profit, a streak that dates back to July 2013. In that month fan favorite Phil Mickelson won the British Open as a 14/1 longshot. He was the second choice, behind Tiger Woods, who was at 8/1. Mickelson's victory, coupled with a slow sports month, dinged the books for a small loss. The last time they lost before July 2013 was November 2012.
David Payne Purdum, who writes about sports betting for ESPN, posted on Twitter that losses happened more frequently in the 1990s, but that the popularity of gambling on sports makes it more difficult for sportsbooks to post a loss.
"They used to lose more often, but market has grown so large that I don't think that statewide they'll ever have another losing month," Purdum posted. "Some guys disagree with me."
College Basketball Betting Growing
The popularity of the NCAA Tournament has been the main reason for the strong March figures. It was the seventh consecutive year March Madness wagering exceeded the preceding year.
In 2017 sportsbooks collected $429 million on the tournament. Five years ago they collected $324 million. Last year's profit, however, was larger than 2018. The books kept $41.2 million last year, $3 million more than 2018.
The NCAA Men's Basketball Tournament, especially the first two rounds, is a boon to casinos, which host watch parties and special events and see hotel occupancy at capacity.
Owner Also Fan
Derek Stevens, owner of the D Las Vegas, told Legal Sports Report it is a huge event for his casino.
"March Madness is the best weekend of the year in Las Vegas," Stevens said. "It used to be the Super Bowl, but clearly now it's March Madness."
Not only is he a host for the tournament, but also a participant. A Michigan alum, he bets enthusiastically on his alma mater, as well as other contests throughout the three-week event.
This year Stevens bet $25,000 on the Wolverines to win the championship. If they had won, he would have collected $1 million. He made other bets throughout the tournament and finished ahead.
Other Sports Help Bottom Line
With the MLB season beginning on March 29, baseball gave sportsbooks a major bump. With three days of betting they took in more than $16 million. Last year the amount was $4.9 million.
Another category that rose was other sports, which includes hockey. Oddsmakers have seen an explosion in betting, especially on the expansion Vegas Golden Knights. They brought in $53 million in March, as opposed to $36.6 million for the same month last year. The sports books, however, will lose big if the Golden Knights win the Stanley Cup.
Sportsbooks are the fourth largest moneymaker the state. Slot machines are No. 1 with $643 million in profits. Baccarat is next at $117 million, followed by blackjack at $95 million. Sports betting, including horseracing is at $38 million.