Rattle N Roll entered the Kentucky Derby prospect picture, Saturday, doing so with a 4 ¼-length victory in the Grade 1 Breeders' Futurity on a busy opening weekend at Keeneland.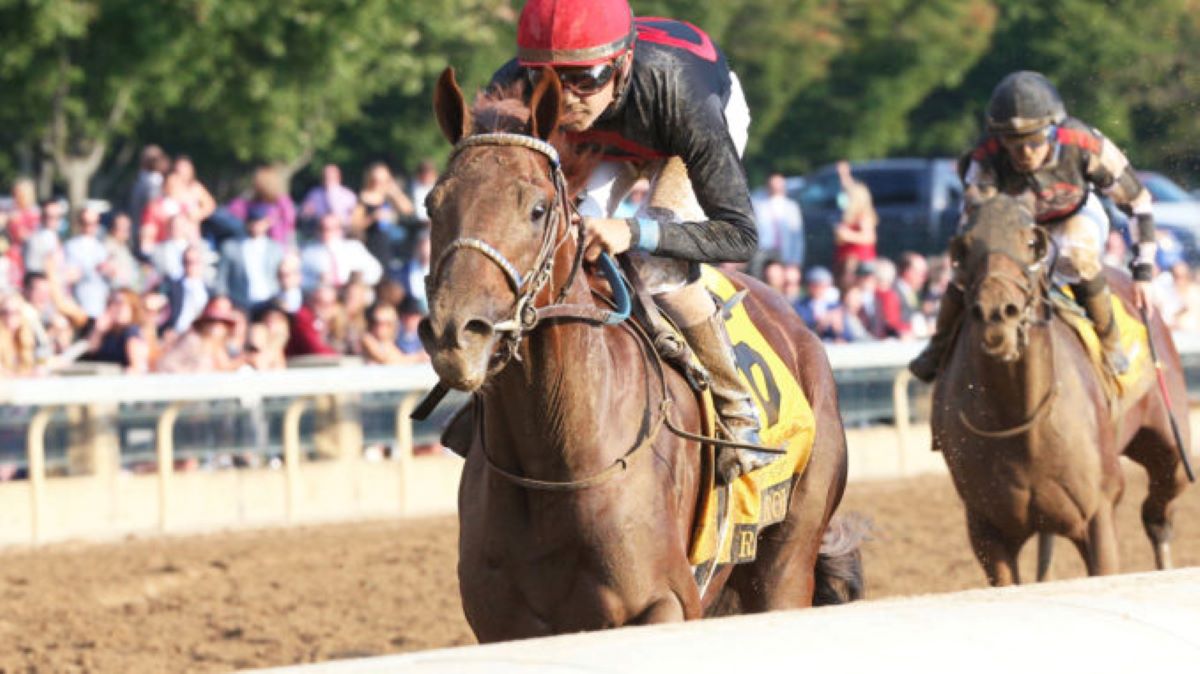 Not only does this put Rattle N Roll into next month's Breeders' Cup Juvenile, courtesy of the Breeders' Futurity's "Win and You're In" status, but it should put him on Kentucky Derby futures lists. He wasn't on the initial one released by William Hill earlier this week.
You can take a couple of things from that. First, Derby futures are always a fluid work in progress, with horses leaping in and out of favor, depending on their latest escapades. And second, Rattle N Roll came into the 13-horse Breeders' Futurity as an 8.70/1 afterthought.
Yes, he paid $19.40, $8.60 and $5. Yes, the Breeders' Futurity was his second consecutive victory and second score in four races. But in this field, with 1.90/1 Classic Causeway (60/1 at William Hill), 6/1 Great Escape (150/1) and 5.90/1 second-favorite Don't Wait Up (175/1) all there, nobody gave Rattle N Roll much attention.
McPeek baited a trap for a rival horse
"You can't go into a race with 13 horses and be overconfident, because so much can happen," trainer Kenny McPeek told Keeneland. "I told my wife before the race, 'If the 13 horse (Classic Causeway) rolls out of there early, I think we've got a real chance,' because that horse really needed to rate to win, and I think it set up well for us."
It did. Classic Causeway played his role, going out in 22.81 for the first quarter-mile and 46.74 for the first half. Stellar Tap and Mr. Bouma came along for the ride.
With Rattle N Roll perched in fifth, just a length out, jockey Brian Hernandez Jr. took him outside on the far turn. He reeled in three of the five horses in front of him, drawing even with Classic Causeway and Stellar Tap entering the stretch. He used the turn and his momentum as a slingshot, motoring past both and cruising home for a $300,000 payday.
Rattle N Roll did not finish his third race
Double Thunder rallied for second. Classic Causeway wound up third. Don't Wait Up ran to his name, finishing 13th and last – 33 ¼ lengths back.
The son of Connect, Rattle N Roll took three tries to break his maiden. McPeek debuted him at Churchill Downs in an April maiden special weight, where he finished third.
McPeek sent him out in another maiden special weight at Saratoga in July. It did not go well. As the 2.55/1 second-favorite, Rattle N Roll got bumped at the start, became rank and resisted Jose Ortiz's commands. The jockey was forced to pull him up at the nine-sixteenths marker.
Rattle N Roll rebounded last month
"The race at Saratoga – we were miffed by that," McPeek said. "His left eye was closed the next morning and the only thing we could figure is that he got hit in the eye with a rock or something. So we were like, 'OK, that was a head-scratcher, what was that about?' and then we went back to work. He's never done anything (like that) before or since."
This became apparent when Rattle N Roll won his next race, a September maiden special weight at Churchill Downs, by three lengths as the 2.20/1 favorite. Translated: that means the colt won his two races by more than seven lengths.
Bettors will undoubtedly scratch their heads if they don't see Rattle N Roll on upcoming Derby future bets.