The "R" in Rated R Superstar's name doesn't stand for "retired." Not even as a 9-year-old millionaire who is scheduled to open his season in Saturday's Fifth Season Stakes at Oaklawn Park.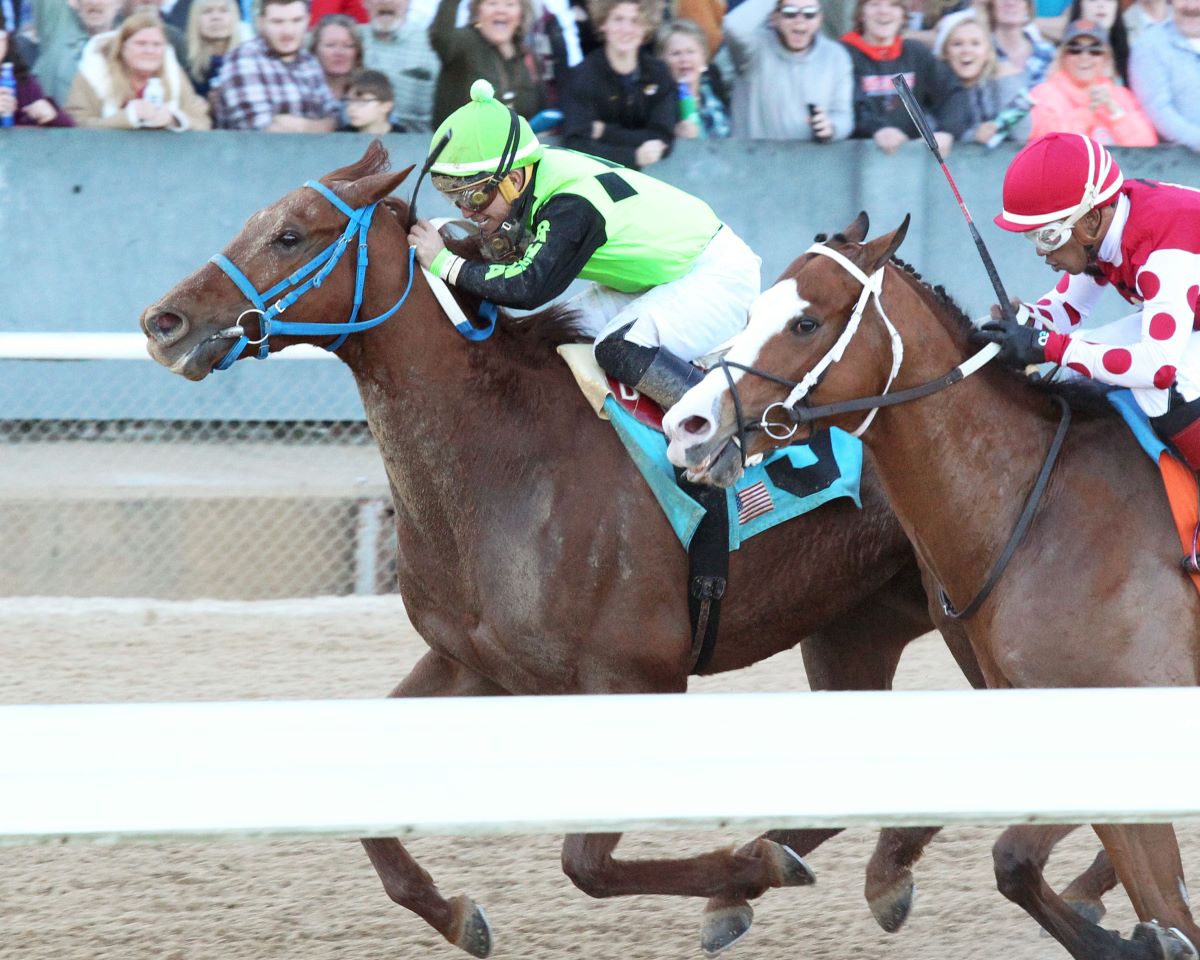 The one-mile, $150,000 Fifth Season is for older horses, a category Rated R Superstar fits rather nicely. Even with horses half — or nearly half — his age, like 4-year-old Concert Tour and 5-year-olds Necker Island and Silver Prospector waiting for him.
To give you an idea of how long Rated R Superstar has been at it, he finished third in the 2015 Grade 1 Breeders' Futurity at Keeneland. The horse who finished second, Exaggerator, won the Preakness Stakes — in 2016.
That was seven years and two trainers ago. Kenny McPeek conditioned the Kodiak Kowboy gelding then, and for his first 30 starts. McPeek guided Rated R Superstar to five wins and more than $500,000 in earnings. In November 2018, trainer Cipriano Contreras claimed him for $62,500 after he finished fifth in an allowance optional claiming race at Churchill Downs.
Rated R Superstar moves barns, wins more
Rated R Superstar banked another $363,656 in 18 starts for Contreras. He won two of those, including the 2019 Essex Handicap at Oaklawn Park. That came one start after a solid third in the Grade 3 Razorback Handicap.
A year ago, owner Danny Caldwell claimed Rated R Superstar for $50,000. Caldwell recouped that back the moment Rated R Superstar finished second in last March's Essex. One start later, Rated R Superstar became a millionaire with his eighth in the Grade 3 Oaklawn Handicap.
In eight starts for Caldwell, Rated R Superstar banked $298,991. He's hit the board six times in those eight outings (2-3-1). For his career, Rated R Superstar is 9-10-8 with $1,181,014 in 56 starts.
'He's just a professional'
"That's amazing. He's just a professional," Caldwell told Oaklawn Park's Robert Yates. "He's a professional racehorse is what he is. He knows his job, he loves his job, he loves to go out there and perform. I wish I had a barn full of horses like him."
Once upon a time, Caldwell had a horse like him: Domain's Rap. He was another bargain-bin claimer, costing only $10,000 when Caldwell plucked him from the Remington Park claiming box in 2015.
Domain's Rap won the 2017 Fifth Season as a 9-year-old. From there, he won an allowance, finished third to eventual Horse of the Year Gun Runner in the Razorback Handicap, second to Met Mile winner Mor Spirit in the Essex, and second to Inside Straight in the Oaklawn Handicap.
"I've been watching this horse for a long time," Caldwell said about Rated R Superstar. "I liked him and I liked the way his running style was … I thought I would give him a shot for $50,000. We love older horses. The best horse I've ever had is Domain's Rap and he made me more than a half-million dollars, most of it as a 9-year-old."