One of the Los Angeles Rams' top receivers, Cooper Kupp, is done for the season with a anterior cruciate ligament tear in his knee.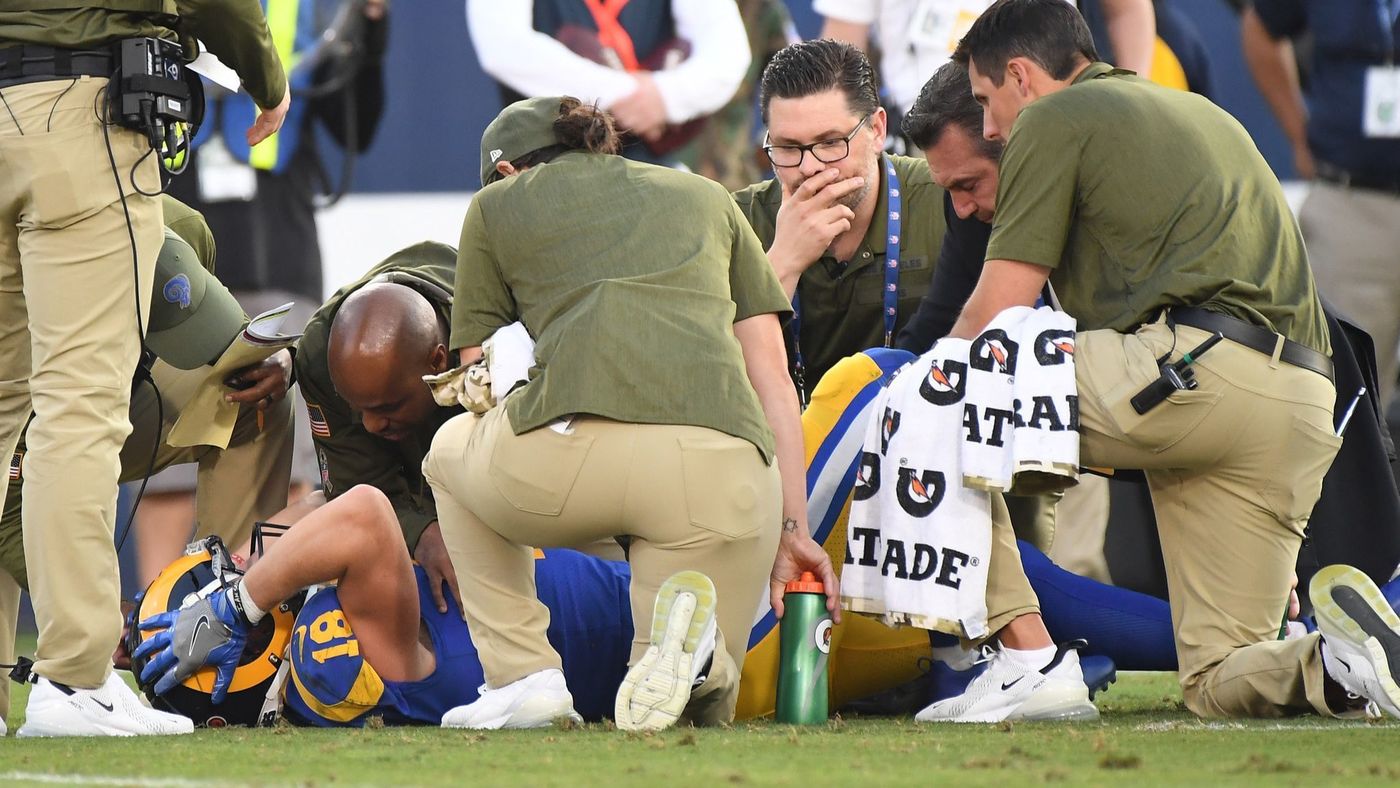 Kupp injured his knee in the fourth quarter of the Rams 36-31 victory over the Seattle Seahawks on Sunday. The Rams are 9-1 and looking to gain home field advantage in the playoffs.
Big Loss
Cooper Kupp has been an integral part of the Rams offense. The second-year WR out of Eastern Washington scored 6 touchdowns and caught 40 passes for 566 yards.
"It's a huge loss for our football team. He's such an important part of what we do and a great football player, a great person, and it's tough. Fortunately, we've got guys that are ready to step up," head coach Sean McVay said.
Kupp's best game of the season occurred during Week 4 against the Vikings when he caught nine receptions for two touchdowns and 162 yards.
"He's been a valuable piece of our team and a guy we'll miss," said quarterback Jared Goff.
.@CooperKupp goes 41 yards to the HOUSE!

?: FOX #LARams #SaluteToService pic.twitter.com/RfSSHxWnbV

— NFL (@NFL) November 5, 2018
Woods and Reynolds On Deck
The loss of a player like Kupp would make many other teams implode. Luckily, the Rams are stocked with depth in the WR position. They also have a two-pronged offensive attack that can beat you on the ground with Todd Gurley, or in the air with Jared Goff. Sean McVay has leaned on his offense in different ways week-to-week on the way to a 9-1 record.
Robert Woods (55 receptions, 3 TDs) is expected to slide into the Kupp's role as a slot receiver. Brandin Cooks (54 receptions, 3 TDs) will also become the primary option for Jared Goff. Cooks caught ten balls for 100 yards in the win against the Seahawks.
Josh Reynolds will also benefit from more playing time. As the #4 WR on the depth chart, Reynolds started in place of Kupp in Week 7 and Week 8 when he missed games earlier in the season. In a game against the Denver Broncos, Kupp sprained his knee and he missed the next two games. In a relief spot, Reynolds caught four passes for 61 yards and 2 touchdowns.
Tight ends Gerald Everett (15 catches, 1 TD) and Tyler Higbee (11 catches, 2 TDs) will also have a chance to contribute more in the passing game. Both scored touchdowns against Seattle.
"They stepped up big," Goff said. "Both guys I have a lot of confidence in and feel really comfortable with."
The Rams are still the favorite to win the Super Bowl at 3-1.