In keeping with a town that thrives on innovative promotions, the Oakland Raiders will be holding its Day 3 draft picks from the iconic Las Vegas Sign.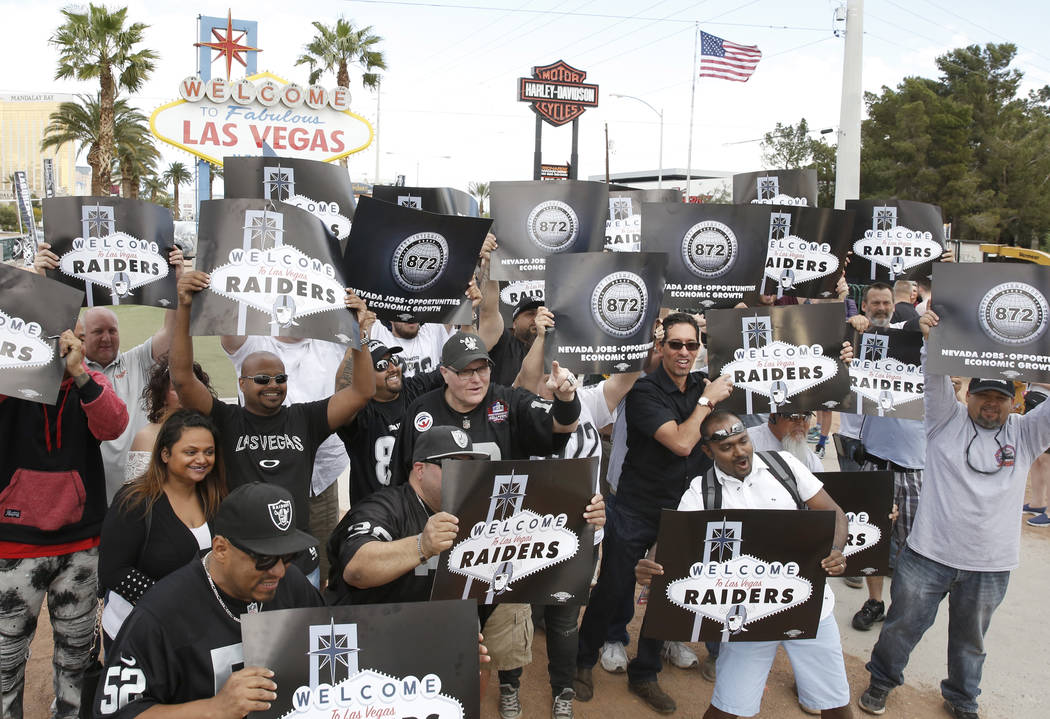 The Welcome to Fabulous Las Vegas Sign, which is universally known around the world, is less than a mile where the team will play its home games when it moves to the city in 2020.
In keeping with the carnival-like atmosphere, quarterback Derek Carr will be throwing a Hail Mary pass from the future stadium site.
Prop Bet on Raiders Move
When the team revealed its intentions of relocating from California to Nevada fans werenít the only ones that were ecstatic. Odds makers started to dream up bets related to the move.
The most popular one was if the team would play in the city by 2019. Many thought they would be delayed and have placed money on the over.
Another bet before the news of the teamís move, was whether they would go to Las Vegas or San Antonio, but the odds overwhelmingly favored the gambling town.
It is still undecided if Las Vegas casinos will allow bets on the team during the regular season. The Nevada Gaming Control Board is expected to permit it, but if not, online sites may see an increase in wagers on the team.
NFL Commissioner Roger Goodell was not a fan†of the team coming to Las Vegas, but the owners voted 31-1 in favor of it.
Town Embraces Silver and Black
The residents of Sin City, who are fans, are expected to show up in droves. Many of them celebrated at that location when the team announced they were moving to the area. They also showed up on Freemont Street in downtown to show their support.
Saturday expects to be no different. They are some of the most rabid fans in sports and it should be one big party.
It is not the first time the Raiders have done something outlandish on a day of the draft. Last year they announced picks from Rounds 4-7 from Mexico City, where the Raiders were promoting the coming Monday Night Football game against the Houston Texans.