Mighty Heart's days of sneaking up on rivals have ended after he blew his rivals away on Saturday in the Queen's Plate. That explains his 7/5 favorite status for Tuesday's Prince of Wales Stakes. the second leg of Canada's Triple Crown.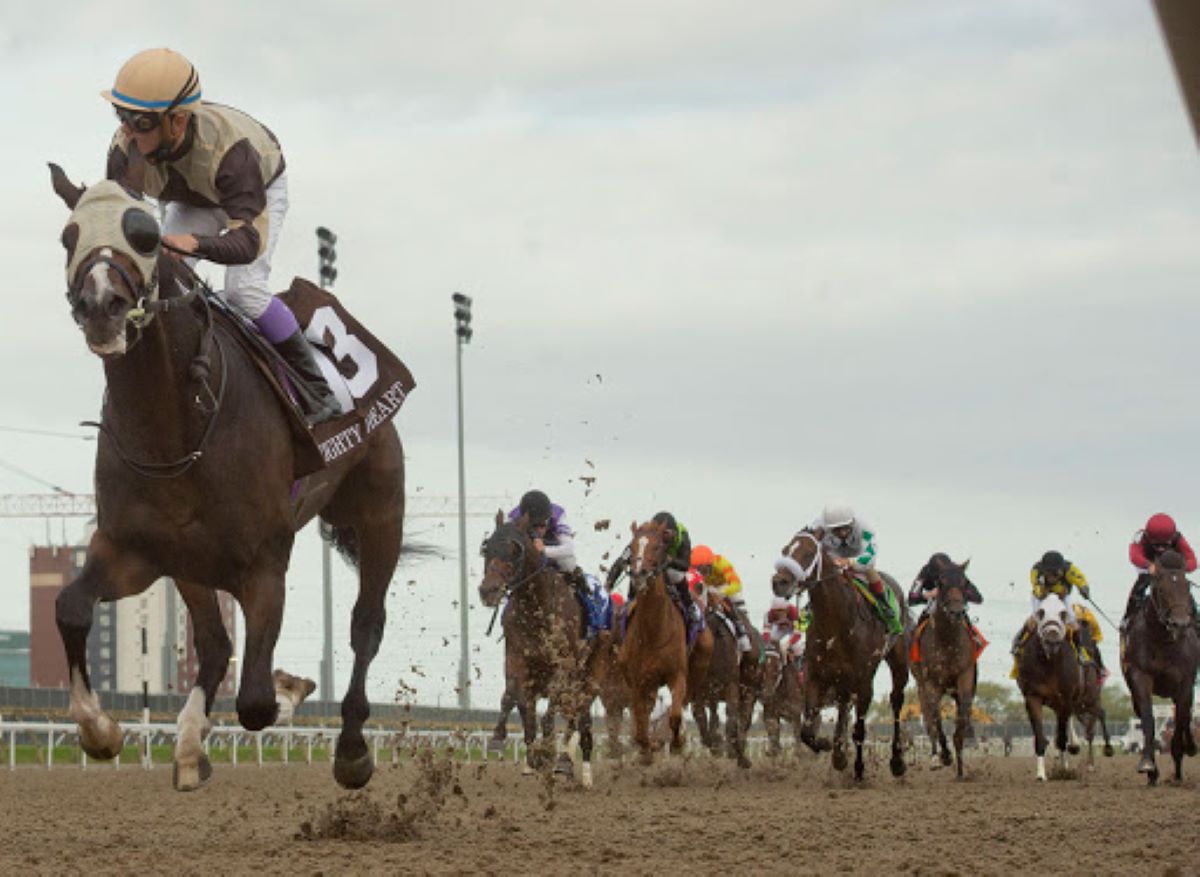 The marquee event at Fort Erie Racetrack in Ontario, just across the US border, the Prince of Wales Stakes takes its 3-year-old Canadian-breds 1 3/16 miles around Fort Erie's dirt oval. The $400,000 (Cdn) race will go off late Tuesday afternoon (5:37 p.m. ET) without spectators.
But it will go off with five entrants from the Sept. 12 Queen's Plate, the Canadian Triple Crown's first leg. And coming out of his dominant 7 ½-length victory in that leg, Mighty Heart heads that list, seeking to become the first Canadian Triple Crown champion since Wando in 2003.
"He came out of the Queen's Plate in extremely good order and breezed very well Thursday," trainer Josie Carroll said last week. "We thought he deserved a chance for a run at the Canadian Triple Crown."
Mighty Heart Ran to His Name
Missing his left eye as the result of a paddock accident as a yearling, Mighty Heart left the post 13 position in the Woodbine starting gate at 13/1. He saw the perfect trip with his one good eye, going gate-to-wire in stunning fashion. Mighty Heart's 7 ½-length victory over the 1 ¼-mile race came with the second-fastest time in Plate history – 2:01.98. It also paid $28.80 to win and, when Carroll's 20/1 Belichick finished second, came with a $730.40 exacta.
Mighty Heart, who gave Carroll her third Plate victory, drew post 2 for the Prince of Wales.
Joining the fray out of the Queen's Plate is that race's favorite, Clayton (5/2). The second favorite in the Prince of Wales, Clayton ran a model trip, but couldn't catch Mighty Heart. Instead, the 2/1 Plate favorite finished a neck ahead of Tecumseh's War to fill the trifecta. Clayton drew the outside post 9. Meanwhile, Tecumseh's War returns after his fourth-place finish to 4/1 odds from post 7.
Can These Two Rebound in Prince of Wales Stakes?
The other two returners are Dotted Line (8/1) who finished seventh in the Queen's Plate, and 30/1 long shot Truebelieve. Those two occupy the two inside posts: Truebelieve on the rail and Dotted Line in post 2. A local Niagara-area product, Truebelieve finished a poor ninth in the Queen's Plate. His trainer, Cole Bennett, expects better this time out.
"He came out of the gate a little bit stronger than I wanted him to and didn't really settle, but he ran a good race and we wanted to give him another try with the Prince of Wales," he told Fort Erie. "Now that he's had a race into him, he's a little bit fitter and a little bit tighter. We've taken the blinkers off, which will hopefully help him to relax a bit. He likes the dirt and trained really well over Fort Erie's track, so we think the surface will suit him."
---
85th Prince of Wales Stakes
Post Positions and Morning Line (Jockey)
Truebelieve, 30/1, (Keveh Nicholls)
Mighty Heart, 7/5 (Daisuke Fukumoto)
Dotted Line, 8/1 (Justin Stein)
Red Mercury, 30/1 (Simon Husbands)
Enchant Me, 20/1 (Luis Contereras)
Bold Victory, 12/1 (Patrick Husbands)
Tecumseh's War, 4/1 (Emma-Jayne Wilson)
Muskoka Giant, 12/1, (Kazushi Kimura)
Clayton, 5/2 (Rafael Hernandez)
---
The other local product is Red Mercury (30/1), who calls the Fort Erie backstretch home. A supplemental entry, Red Mercury drew post 4.
Hall of Fame trainer Mark Casse sends out two horses, Bold Victory (12/1) out of post 6, and Muskoka Giant (12/1) out of post 8.