Seeing Matthew Stafford hobble around the practice field on Wednesday couldn't have given Detroit Lion fans much hope their starting quarterback will be ready to go on Sunday when they face the New Orleans Saints on the road. If the league's highest paid player is unable to start the team will look to backup Jake Rudock and they certainly won't be 5-point favorites like they currently are.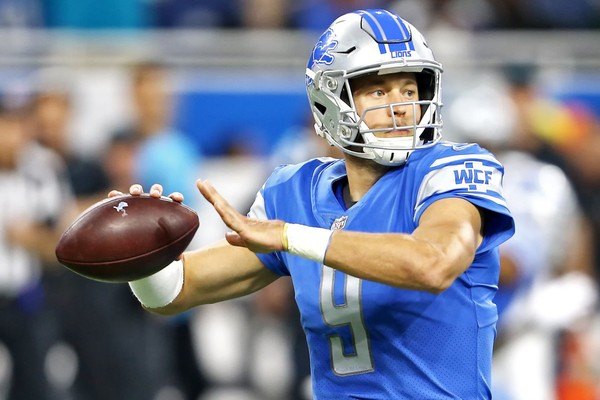 He is not the only injury or issue this week as the NFL readies for its sixth week of competition. Several others have popped up like New England's Tom Brady and his sore shoulder, Kansas City tight end Travis Kelce and a possible concussion and Dallas Cowboys linebacker Sean Lee and his hamstring injury.
Other issues will be plaguing teams that have players with season-ending injuries, like the New York Giants and the Houston Texans. The Texans were competing for a possible Super Bowl. Still other teams have problems that are not injury related.
How Much Will Injuries Affect Teams
Minnesota Vikings
Losing running back Delvan Cook was devastating for the team that looked to make a run for the playoffs before he was injured. Now quarterback Sam Bradford is nursing a left knee injury and seems doubtful for Sunday against Green Bay. Another loss might be receiver Stefon Diggs.
Houston Texans
Defensive end J.J. Watt and linebacker  Whitney Mercilus both suffered season-ending leg injuries last week and this will severely impact the Texans defense and probably end their hopes for deep postseason run.
New York Giants
Losing most of their receiving corps was painful to watch as the team continues its slide. Now there is news that cornerback Dominique Rodgers-Cromartie has been suspended indefinitely from the team. There is no good news coming out of the Meadowlands.
Other Probing Questions
Will Andrew Luck return this season?
It seems unlikely, at least for the foreseeable future. He has been hampered by the shoulder surgery he had in the offseason and no timetable has been set for a return to action. If the Colts are out of playoff contention by the time he is ready to play he may have a limited role to risk further injury.
Has New England Figured it Out?
By Patriot standards they are struggling and there are questions on both sides of the ball. The defense is a mess, ranking last in the league and the offense has been decimated by injuries. The get a break with the hapless New York Jets so a win would be a step in the right direction.
Will Cleveland Win a Game?
They've come close in three of their five games, losing each of those by three points, but they are playing the Texans and won't get that close this week. They do play the Chargers December 3 so there is hope.
Will Kansas City Lose a Game?
They host the Steelers this week and should win and then play Oakland, Denver, Dallas, New York Giants, Buffalo and New York Jets. The only game that could upend them in that stretch would be the Cowboys.