Tiger Woods is making his return to the PGA Tour this week at the Farmers Insurance Open, and that has spurred sports books to offer several proposition bets. The 42-year-old is making another comeback attempt after his fourth back surgery and chose Torrey Pines as his first event of the year.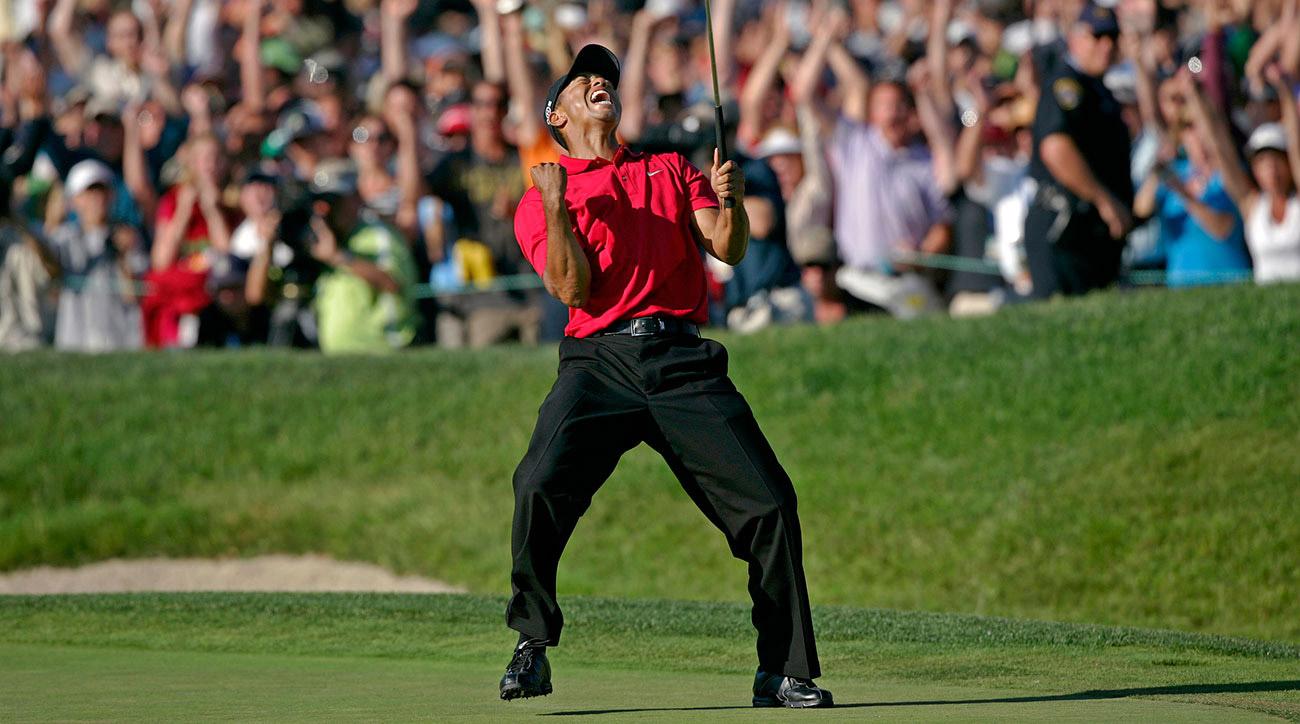 The course is where he tried to return after his third back surgery, but it didn't go as planned. The former No. 1 player in the world missed the cut last year and two weeks later he announced he was done for the season.
This year oddsmakers have more optimism on his potential performance. They were encouraged about his play at an event for his foundation in the Bahamas in December. He finished ninth out of 18 golfers there, and those that played with him said he looked stronger than he had in years.
Success at Torrey Pines
Historically, Woods has played well at the San Diego tract. He has won this event seven times and captured his last major here, the 2008 US Open. Oddsmakers installed him as a 22-1 selection to win. Jon Rahm, who won last week at the Career Builder Challenge, is the favorite at 7-1.
While choosing the 14-time major championship winner to capture the Farmers may be a bit of a stretch, there are several proposition bets that are being offered that could pay off.
The first prop is whether or not he will make the cut. Unlike last year, where he shot 78-72 and didn't play on the weekend, many believe his game is strong enough for him to make it to the final two rounds. Those who set the line are less optimistic, putting him at a -450 to only play two rounds, and a +110 to qualify for weekend play.
Where he finishes has some intriguing lines. One internet oddsmaker contends he will end up 51st or worse (-140), 41st to 50th (+350), 31st to 40th (+400), 20th to 30th (+700), 11th to 19th (+1,100), and puts him at +2,000 to finish second to 10th.
Exotic Tiger Bets
Some of the other wagers available are a bit more esoteric and may require a little research to bet confidently. Two layouts are used for the tournament and the North Course is generally considered easier than the South. But the North Course was redesigned recently, and supposedly now has a little more "bite" to it. Oddsmakers believe he will shoot more than 70.5 and made it a plus-110.
Woods used to be a birdie machine, but how many he will make is a question mark. And thus a betting opportunity. The line has been set at 6 ˝ with the over a -110 and the under a -120.
Even his opening tee shot has a wager attached to it. His opening shot is on the first hole of the South Course. It is a 450-yard Par 4 that has a slight dogleg to the right and a tight fairway. Think Woods will keep his ball in the short grass? The odds are -180 that he will and +140 he will not.