If you were a fan of Francesco Molinari, it was better to make your wager before the final round of the Arnold Palmer Invitational, than the beginning of the PGA Tour event. The Italian actually offered better odds going into the final round than he did at the first.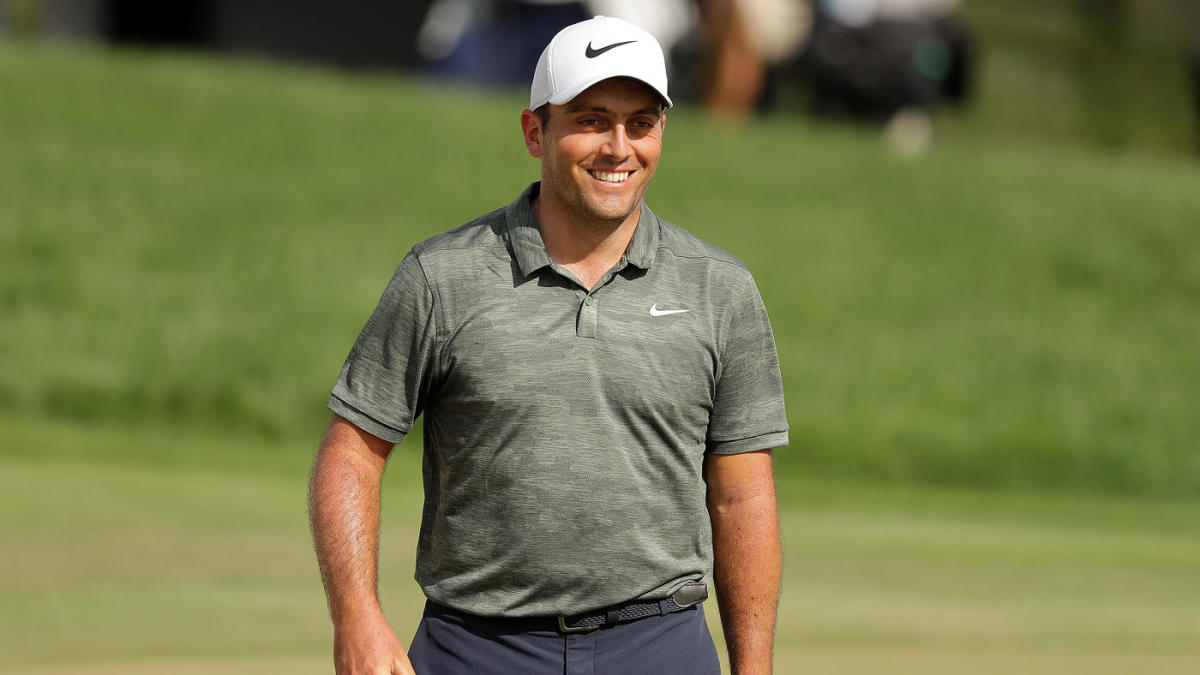 Before the tournament at Bay Hill, the 36-year-old Italian was fetching 25/1 odds. That was well below the 7/1 for defending champion and favorite Rory McIlroy. Getting that kind of return for a major championship winner could have been tempting, and gamblers wouldn't have been criticized for placing a wager on Molinari.
After all he now has three tour wins in his last 12 starts. He won the Quicken Loans National and the Open Championship last year.
Still after two rounds of tournament, Molinari was four shots back of the leaders, then going into Sunday he was five back. Adjusted odds for the final round had him at 60/1 to earn the victory. McIlroy was the overwhelming favorite to win with 7/4 odds going into Sunday.
Then Molinari did his best Arnold Palmer impersonation and charged up the leaderboard. He capped his improbable victory by canning a 44-foot putt on the 18th hole.
"Obviously, you're trying to lag it close to the hole and it came out on a great line and maybe a little firmer than I wanted, but the line was just right and incredible to see it going in," Molinari said. "I've seen so many putts on TV like that and to do it yourself it's really amazing."
Harding Wins First European Tour Event
There was no need to wait until the final round of the European Tour's Qatar Masters to get good odds on the winner. James Harding, who did not have full playing privileges on the tour, was a 40/1 pick before the event.
He posted a 66 in the fourth round and then had to wait to see if it would hold up. When it did, the 33-year-old was in a bit of shock.
"It feels good," said Harding, who had two top fives and three further top 20s from eight events coming into this week. "It was nerve wracking, especially coming off, it's a situation I haven't really been in. I didn't enjoy it but it's good fun, I'm glad it happened and now we move on."
Triplett Takes Hoag Classic
We are reluctant to blow our own horn here at OG news … ok, who are we kidding, we are totally going to gloat about picking Kirk Triplett last week. Triplett won the PGA Tour Champions Hoag Classic as a 30/1 pick in a playoff with Woody Austin.
Triplett made a 12-foot eagle putt on the second extra hole for his seventh career victory on the senior circuit for the 56-year-old, who won last year at the Bass Pro Shops Legends of Golf.
This Week's Picks, Odds
The PGA Tour is at the Players Championship. Dustin Johnson and Rory McIlroy are at 12/1.
We like Tommy Fleetwood at 28/1. The Englishman finished tied for third at the Arnold Palmer Invitational, and was seventh here last year.