When ever is 5/1 equal to 500/1? Forty-two games into the Major League Baseball season, when both the Los Angeles Dodgers and Miami Marlins share the same bleak fortunes with records of 16-26.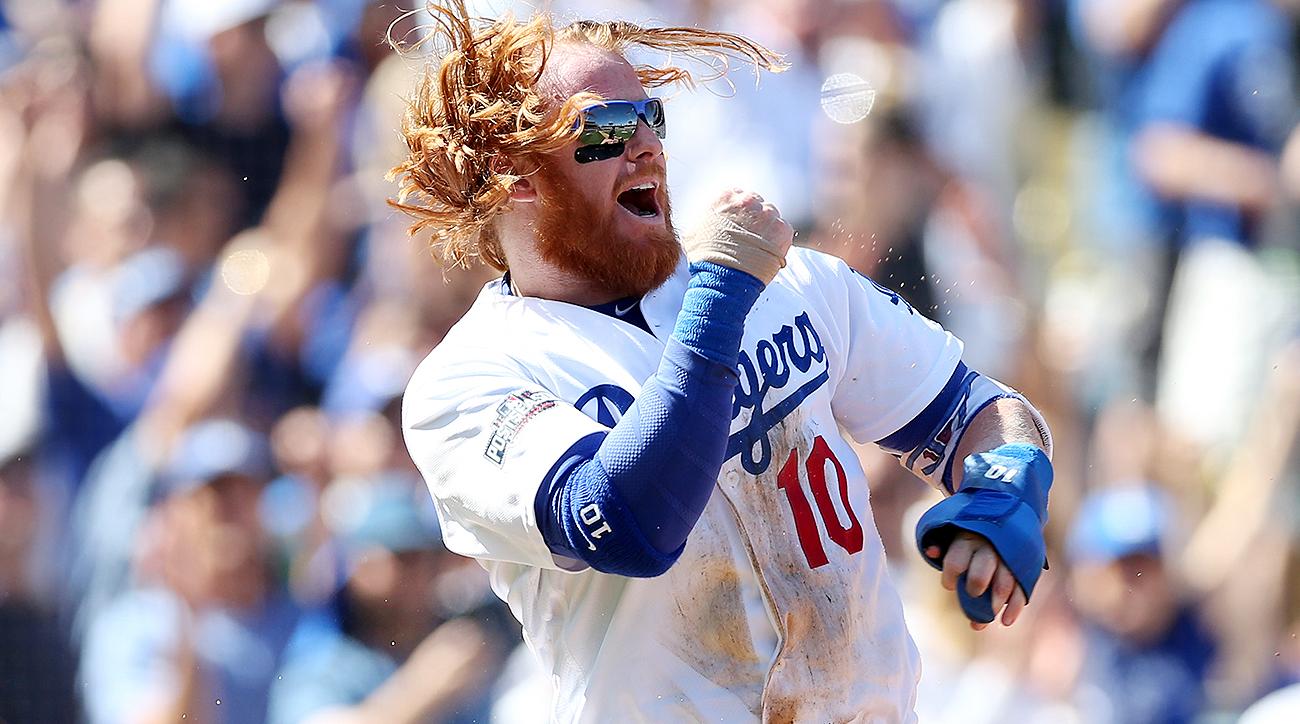 Miami Marlins CEO Derek Jeter made the decision to unload his best players in the offseason, creating a young roster that Vegas essentially anticipated had virtually no shot at winning the World Series. And sure enough, the team has been predictably mediocre.
But just about no one expected that the Dodgers, preseason favorites at sportsbooks across Las Vegas to win it all, would share the same miserable record.
First, Meet Worst
Vegas handicapped Miami at 500/1 to win the World Series as the season got underway, and such a lack of confidence hasn't changed after 42 games. The Marlins lineup, which has produced an average of just 3.5 runs per game, has been as bad as projected, and the pitching staff hasn't been any better, posting a mediocre 5.04 earned run average.
But for LA, last year's World Series runner-ups, going into the 2018 season they shared the status of World Series betting favorites with defending champ Houston, at 5/1.
The young Marlins' struggles have been predictable. But the Dodgers less so. It's possible this World Series team still has time to turn things around. But at 8.5 games back of Arizona in the NL West, those who bet on the boys in blue to win it all are kinda in panic mode.
What's Wrong, LA?
The Dodgers offense has woefully underachieved, particularly in the absence of third baseman slugger Justin Turner, who broke his wrist in the first week of the season. Turner's return to the lineup earlier this week for the first time all season was a site for sore Dodger-fan eyes.
Future Hall of Fame pitcher Clayton Kershaw has also been out the past few weeks with tendinitis. And of course, they also lost All-Star pitcher Zack Greinke because they were unwilling to pay up last year. But the team's real struggles go deeper than injuries and lost All-Stars.
Three key hitters who played integral roles on the Dodgers' NL championship team in 2017 – Chris Taylor, Cody Bellinger, and Corey Seager – have all declined offensively. Closer Kenley Jansen, who is striking out fewer batters (8.1 K/9) and allowing more baserunners (1.20 WHIP) than in recent years, has also contributed to the team's disappointing play.
But there is hope for the Dodgers. With Turner off the DL and Kershaw to soon return to the rotation, Los Angeles could get back into contention. That's assuming the team's underachieving stars start playing up to their potential.
Miami, on the other hand, has about as much hope for the future as an inmate on death row. The offense can't hit, and the pitching staff can't prevent opposing teams from getting hits. But, hey, at least they get to play in a beautiful new, albeit mostly empty, stadium.