It's not often that a team languishing in the midtable remains a favorite to win the Premier League. But that's the case right now, as Manchester City can boast co-favorite status in the EPL, despite a relatively slow start for the Citizens.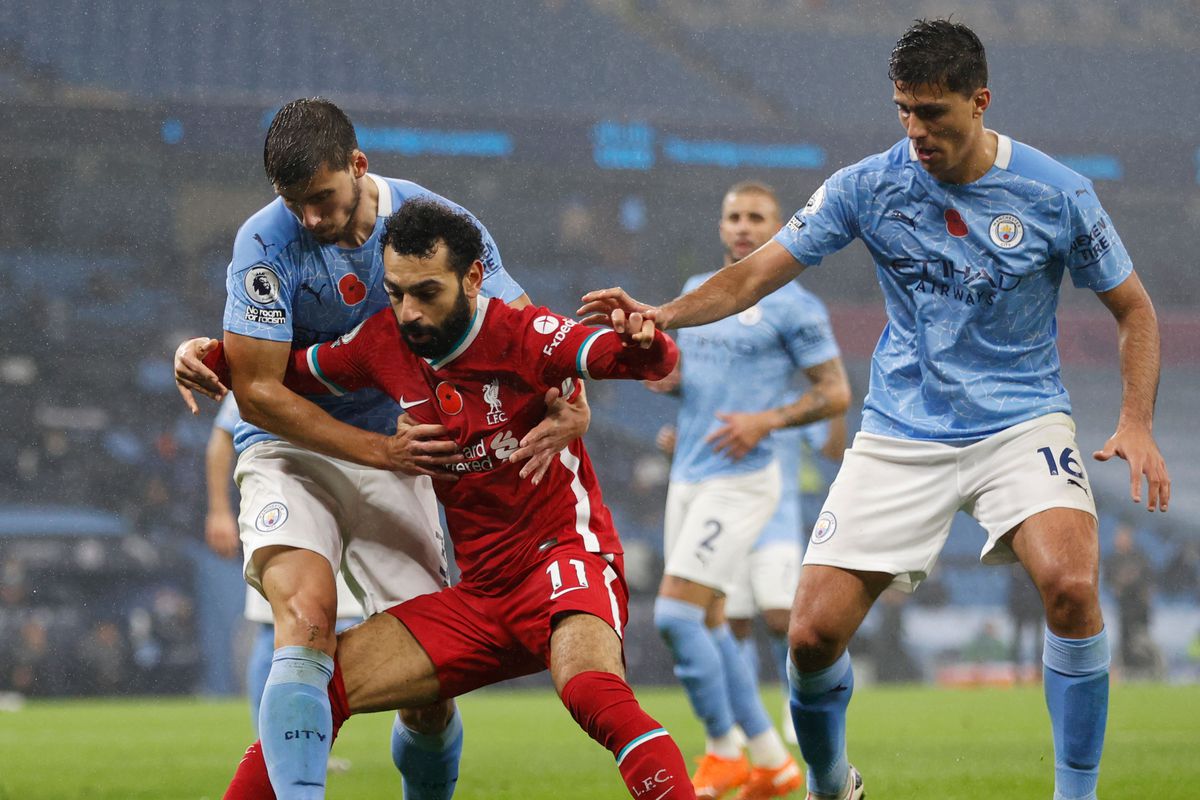 City currently sits in 10th place after picking up just 12 points over its first seven matches.
City, Liverpool Set for Another EPL Title Duel
The club holds a game in hand over many of the leaders, so it hasn't performed as poorly as that standing suggests. Still, even a win in that extra match would only land City in seventh place, meaning there's plenty of work to be done to get back in the title race.
That said, the Premier League has completed less than a quarter of its season, so there's more than enough time for an expected contender like City to right the ship. Perhaps that's why FanDuel Sportsbook still regards Man City as a +140 pick to win the 2020-21 EPL title.
---
Premier League Odds (via FanDuel Sportsbook)
Points
Title Odds
Leicester City
18
+2600
Tottenham Hotspur
17
+900
Liverpool
17
+140
Southampton
16
+13000
Chelsea
15
+800
Aston Villa
15
+13000
Everton
13
+12000
Crystal Palace
13
+25000
Wolves
13
+13000
Manchester City
12
+140
That makes City the joint favorite, alongside defending champion Liverpool (+140). While the Reds stumbled out of the gate a bit, they have picked up 17 points over eight matches. That's good enough to slot Liverpool into third place, just one point off the early EPL lead.
Liverpool won the 2019-20 title, with Manchester City picking up the league trophy in each of the previous two years. All signs point to the two clubs continuing to dominate English soccer in the short run.
Chelsea, Tottenham, Leicester Still in the Mix
The last club outside of those two to win a Premier League title was Chelsea, which topped the table in the 2016-17 season. Chelsea plans to be a factor this season too, and currently sits in fifth place, just three points off the lead. FanDuel rates the Blues as a +800 pick to regain the crown this season.
Tottenham Hotspur hasn't won an English title since the 1960-61 season, long before the Premier League existed. But the club has hung around the fringes of contention in recent seasons, and oddsmakers again are considering it a dark-horse contender for the EPL title. FanDuel sees Tottenham as a +900 pick after jumping out to 17 points – and an impressive +10 goal differential – after its first eight matches, good enough for second place.
If you've been paying attention, you'll notice that current EPL leaders, Leicester City, haven't made an appearance on this list yet. After winning six of its first eight matches, Leicester leads the league on 18 points, sparking hopes of another run like the one that led to its miraculous 2015-16 Premier League title. Oddsmakers aren't buying it just yet, though, and Leicester remains a +2600 longshot to win the title.
While it seems likely that one of those five clubs will ultimately pick up the Premier League title this season, a couple of traditional English powers are still receiving some support as well – even if they face long odds. Manchester United (+3200) has a big hill to climb after picking up just 10 points over seven matches, while Arsenal (+6000) sits with a .500 record after winning four and losing four of its games so far.