PointsBet took a huge loss in New Jersey this past weekend, as bettors used its unique Points Betting market to beat the sportsbook for more than $1 million on NFL games in Week 1.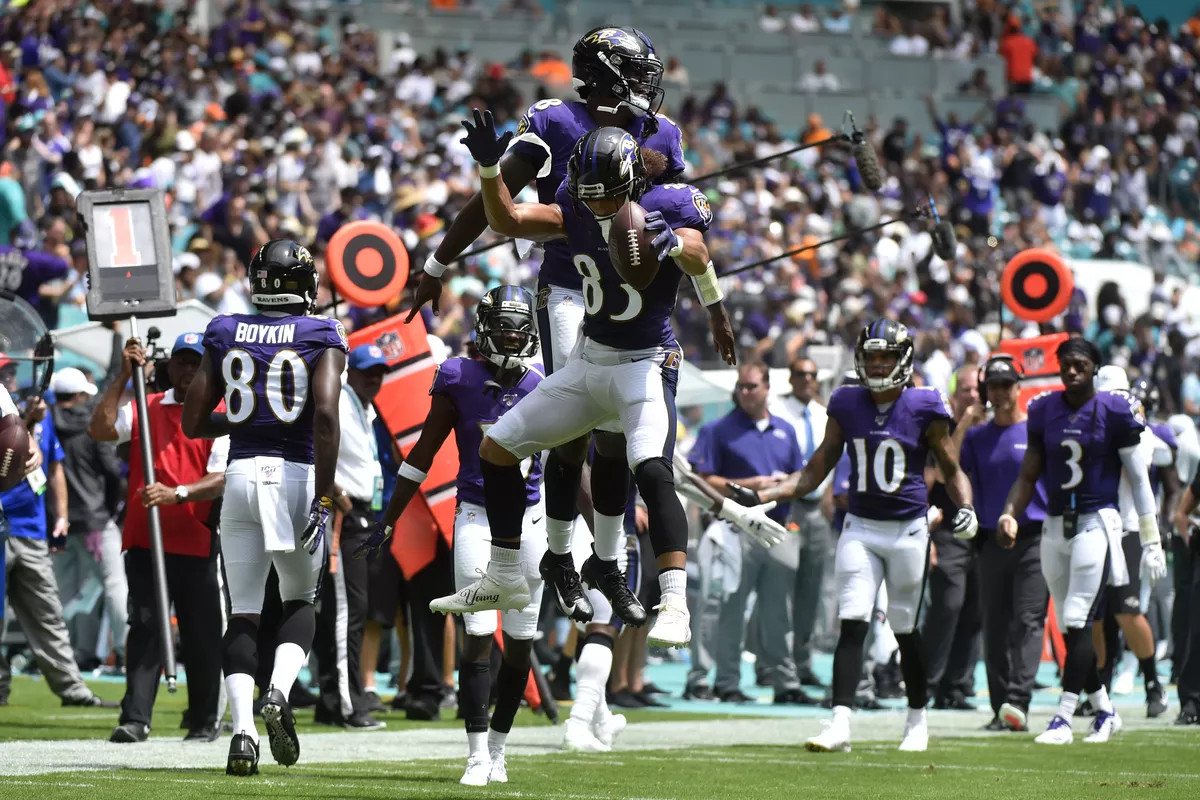 The majority of that loss came from a single bet on the Baltimore Ravens, who were a 6-point favorite over the Miami Dolphins.
Points Betting Offers Big Risks, Big Rewards
PointsBet offers the Points Betting market as a way to allow bettors to win or lose money on every single point scored in a game. Users decide how much they want to wager per point, set a maximum total risk, and then hope that their side of the bet beats the spread – hopefully, by as much as possible.
That's exactly what happened for one gambler who put down $30,000 per point on the Ravens. Baltimore routed the Dolphins 59-10, winning by 49 points – or 43 more than the 6-point spread. Since the bettor had limited his risk to 20 times the point wager, he earned a win of $600,000; had he set no limit on his risk tolerance, he could have won as much as $1.26 million.
PointsBet does limit bettors to a maximum of 50 times the stake even if they don't set their own limits, so the potential wins and losses aren't actually unlimited. Still, the system does open the door to some outrageously large wins and losses.
According to a report by Darren Rovell of The Action Network, that wasn't the only big loss for PointsBet on the weekend. Another user bet $17,800 per point on the Kansas City Chiefs (-4.5). When Kansas City beat the Jacksonville Jaguars 40-26, the bettor walked away with a profit of $169,100.
PointsBet Sees Silver Lining in Losses
Combining those two big hauls with plenty of smaller ones, PointsBet CEO Johnny Aitken told The Action Network that the bookmaker lost more than $1 million on Points Betting over the weekend. Of course, those losses aren't all bad, since the potential for big swings will likely generate plenty of publicity for the sportsbook. According to Aitken, Points Betting makes up about 10 percent of the company's business.
"We think this product will be stronger in markets where people are used to trading derivatives, like in New York on Wall Street, and in Chicago," Aitken told The Action Network.
A representative for PointsBet told SportsHandle.com that the wager was the largest seen on Points Betting since it made its American debut earlier in the year. The $600,000 win is also the largest payout the company has made in that time.
PointsBet is an Australian company that launched in 2017, using its Points Betting option as a way to stand out from its competitors. The operator launched its first United States offering in New Jersey in January 2019.