Mauricio Pochettino failed to win the French Ligue 1 and the Champions League last season but continued in charge at Paris Saint-Germain.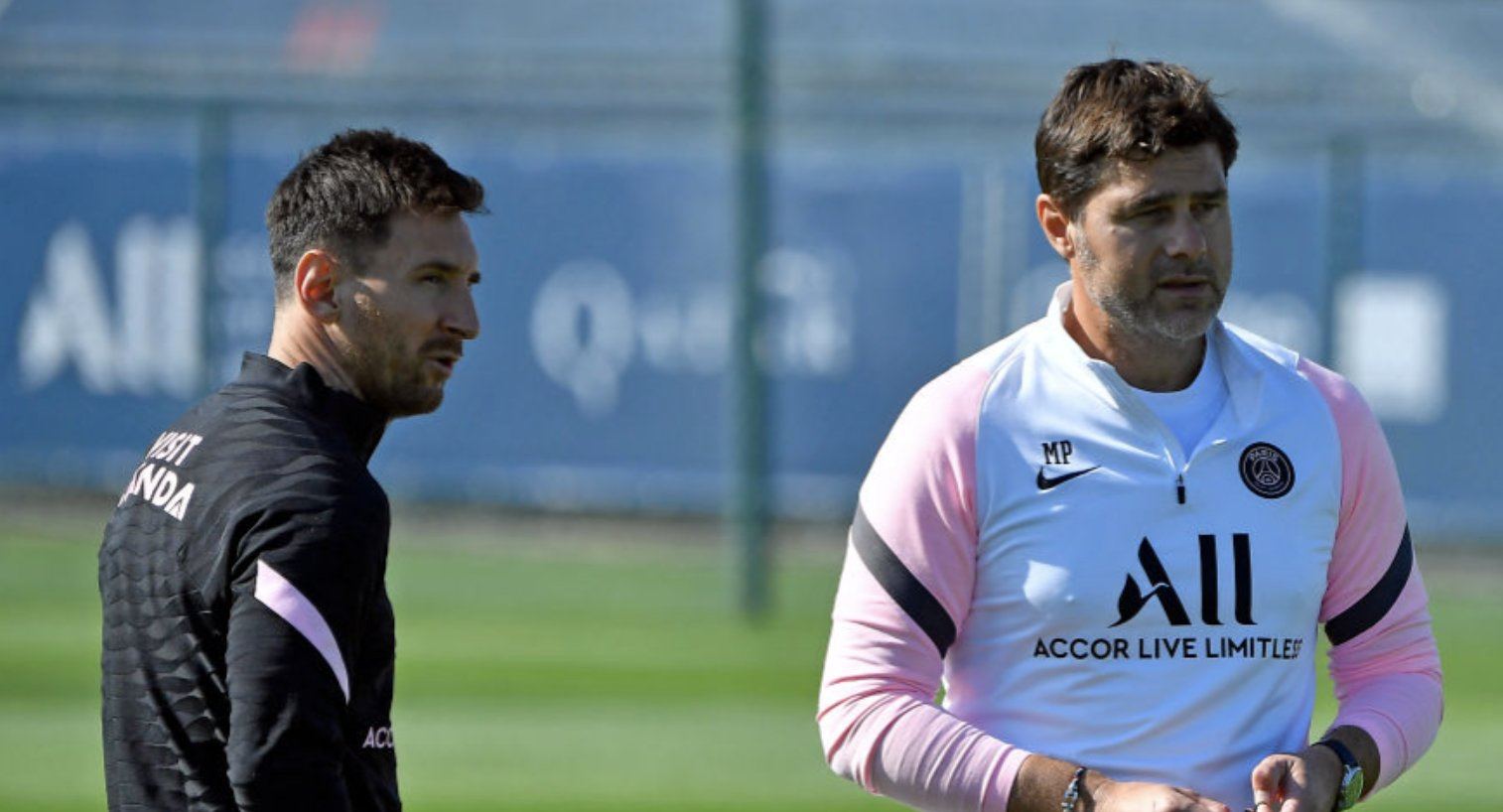 Over the past summer, PSG orchestrated a historical transfer campaign, which saw the likes of Lionel Messi and Sergio Ramos move to Paris. PSG won all but two games since the start of the season and are expected to challenge for Champions League glory. But it seems life under Pochettino is not making the superstars in the team too happy.
Ex. Real Madrid and Italy forward Antonio Cassano claims the PSG players are unhappy with the lack of tactical preparation during training. Cassano goes on to say that Zinedine Zidane could replace Pochettino soon.
"Pochettino will have a short life at PSG," Cassano said on 'BoboTV', the Twitch channel owned by another Serie A and Italy great, 'Bobo' Vieri.
"I have heard bad things about him. He is a great guy but as a coach, he has not done a minute of tactics and the team asks for it," Cassano disclosed. "He asks players for advice on how to play, I can't believe it," the former attacker said.
"Another problem is that he has never coached champions and now he has trouble managing great players. From what I understand, if he continues like this, he will have little time there. Pay attention to Zidane," Cassano added.
Pochettino, 49, took charge at PSG in January after the club parted company with Thomas Tuchel. Pochettino has a winning percentage of 69.57. Before coming to PSG, where he also spent time as a player, Pochettino made a name for himself as a coach in Spain (at Espanyol), then England (Southampton and Tottenham). As Tottenham's boss, he played a Champions League final in 2019, which he lost to Liverpool. Pochettino got sacked in November 2019 and replaced with Jose Mourinho.
Mauricio Pochettino playing the 'Happy Birthday' song to assistant Jesus Perez 😂

Many happy returns, @jesus_perez! 🎉 pic.twitter.com/jLQYyuUl3M

— Hayters TV (@HaytersTV) October 5, 2021
Pochettino, still a la mode
Life at Parc des Princes isn't easy for the Argentine. But he is still held in high regard on the coaching market. Pochettino is currently at +500 for a return to Tottenham, while replacing Ole Gunnar Solskjaer at Manchester United now at +333. A shock move to FC Barcelona stands at +3200. Taking over the England national team from Gareth Southgate is at +4900.
Zinedine Zidane is the bookies' favorite to replace Pochettino at PSG. The former Real Madrid boss is now at +200. Antonio Conte, who is also a free agent, stands at +600, while French national team manager Didier Deschamps is at +700.