Though the betting line for the outcome of Saturday's fight between Floyd Mayweather and Conor McGregor may be no longer attractive to gamblers, there are plenty of proposition bets that may garner their attention. Everything from the length of the bout to who will take longer to enter the ring is available on several online betting sites.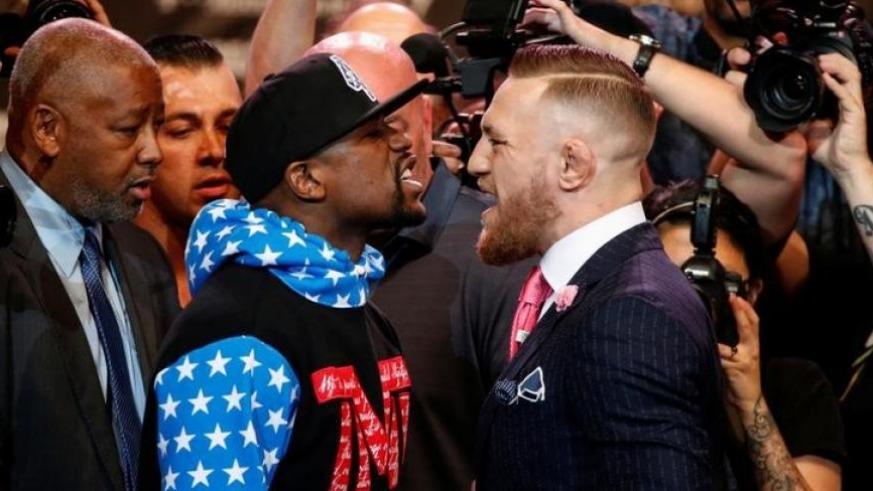 The line on the outcome of the bout has moved so much that the value might be gone. The challenger has gone from 11-1 all the way to 3-1 on some internet sportsbooks and could go even lower. Mayweather has been bet down from minus-2000 to minus-400, so he may get some late action.
Paddy Power, the famed UK-based online site, is so confident that Mayweather is going to win, they have already started to pay off bettors who put money on him. They were seeing huge sums on the Irishman from fellow countrymen, but still sided with the champion.
"Patriotism aside, we are paying out early on a Mayweather victory — because we checked, and only one of them is a boxer," a spokesman said. "We always bet on black."
Numerous Side Bets
That doesn't mean interested people can't find any action on the match. Several online sites have proposed bets that gamblers may find value in taking.
How the fight will end is an obvious prop bet, but deciding where to plunk down the cash might be more difficult. The favorite is Mayweather in a decision at plus-250. The better play could be by knockout, technical knockout or a disqualification with the odds at minus-125
Picking what round the fight would end is more of an educated guess, but also has some handsome lines, even with a Mayweather victory. Select any of the first five rounds and it's plus-1400. Rounds six through nine are plus-1800 and the final three are plus-2500.
Think McGregor will score an early knockout and you get plus-500. There are also an over and under section for total knockdowns with over 4.5 giving plus-1200.
One intriguing bet would be if the challenger lands a punch in the first round. There are those that believe he won't touch Mayweather the entire fight so plus-450 could be enticing.
Exotic Prop Wagers
It wouldn't be a marquee event if there weren't bets that incorporated unusual aspects of the evening. One that would have been a great bet for someone in the know would have been whether pop singer Justin Beiber would walk out with Mayweather to the ring. The two were good friends but Beiber has cut off the relationship and the bet has since been pulled from the board.
There are still plenty of quirky wagers that can be made. One merges baseball and boxing with Texas Rangers pitcher Cole Hamels. Pick whether he'll strike out more Oakland Athletics on Saturday than rounds the fight will go and you get a plus-180 payout.
Another good choice may be whether to two will touch gloves before the fight. Yes is at plus-140. It might be the only time McGregor makes contact the entire fight.