Someone forgot to tell the Pittsburgh Pirates they were supposed to be rebuilding this year, not contending for a wild card spot. The team, which was picked to be near the cellar of the National League Central, instead is three games above .500 and in contention for the postseason.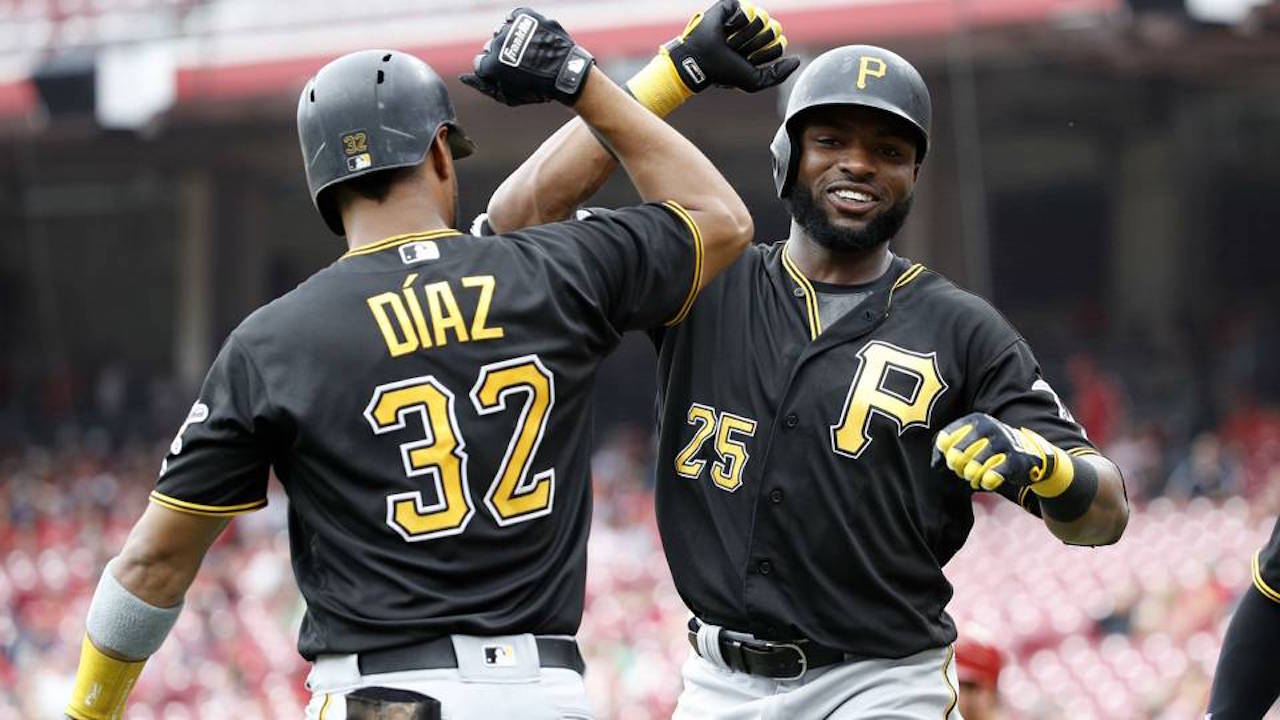 The Pirates had their 11-game win streak snapped on Thursday, but during the two-week run those wise enough to bet them from the beginning made some serious money.
If a gambler had bet just $20 a day and walked away with their profit during the 11-game span, they would have accumulated $302. Turning $20 into $302 isnít bad, but those who had nerves of steel and took that same $20 and let their bet ride for two weeks would have walked away with $85,368.44. Of the 11 games, the team was the underdog in eight of them, including Mondayís game against Cleveland where they were a +250.
Overpowering Teams
The Pirates didnít need much luck during the two-week span. They were routinely trouncing opponents, with scores like 12-1, 7-3, and 7-0. They only had two one-run victories, and they outscored opponents, 73-24.
Manager Clint Hurdle was careful not to mention the word streak, as he would have suffered a fine in the teamís kangaroo court that had made the word forbidden. He did talk around the word to describe the teamís performance.
ďIt doesnít happen very often, and thereís a reason why it happens when it happens,Ē Hurdle said. ďI think those are the moments you take and appreciate. I was sharing some thoughts, I picked my spots to share thoughts with different guys. Iíve been here eight years, and itís the first time itís happened. It happened only one time in Colorado. There you go. For the 15 years Iíve managed itís happened twice. It doesnít happen very often.Ē
The 11-games was the teamís longest win streak since a similar run in 1996. Had they won their 12th consecutive, it would have equaled their longest, established in 1966.
Streaking into Pennant Race
The winning couldnít have come at a better time. When they began, the team was 12.5 games out of first place, and were the reclamation project everyone thought they would be this season.
They began the season as 350-1 to win the World Series, and several people thought that was generous. They had dealt away two of their best players in outfielder Andrew McCutchen and pitcher Gerrit Cole on successive days in January, and many thought this was a signal they were rebuilding.
General Manager Neal Huntington would have none of the talk about the team looking towards the future rather than the present.
ďIn our minds, a rebuild implies youíre looking five years down the road,Ē Huntington said before the season. ďThis team is going to show up ready to go in spring training, ready to compete, ready to defy odds, just like that 2013 Pirates team did.Ē
It looks like Huntington was correct in his prediction. The team is now third in the NL Central and three games out of the Wild Card race. Their odds to win the World Series have been shortened to 100-1.
But could a bounce-back effect be taking place? In the last two games the Bucs have lost, and been outscored 16-6.