The Pittsburgh Steelers (1-1) meet the Cincinnati Bengals (1-1) in Week 3 during a classic AFC North divisional battle, but wide receiver Diontae Johnson and defensive end TJ Watt are both out according to their updated injury report.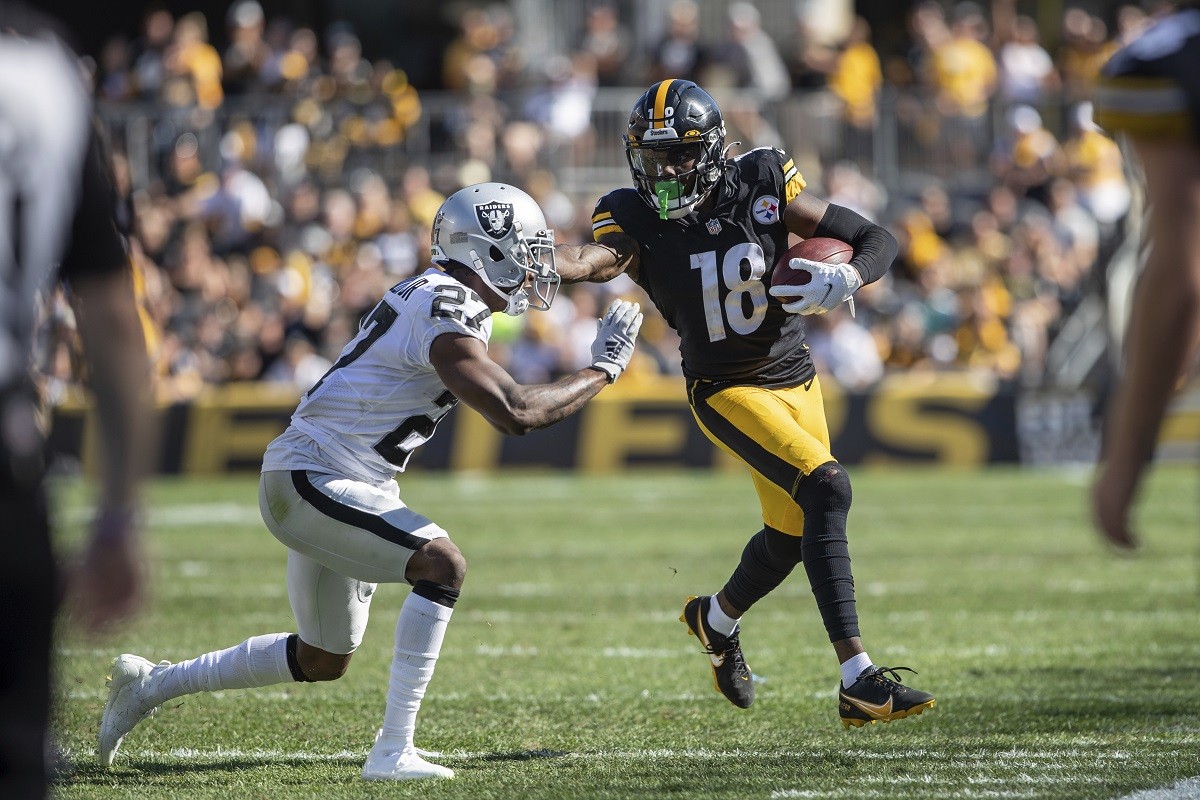 The Steelers faded a potential disaster when an MRI on Johnson did not reveal a serious knee injury, which initially occurred on the last play of the game last week against the Las Vegas Raiders. However, Johnson missed practice every day this week with a sore knee and the team ruled him out of action for Sunday.
Johnson caught nine passes for 105 yards for the Steelers against the Raiders last week before he suffered a knee injury on the final play of the game. The Steelers lost to the Raiders 26-17, but losing Johnson and Watt in the same game was a shot to the gut.
In two games this season, Johnson tallied 14 receptions for 141 yards and a touchdown. He's averaging 10.1 yards per catch. Johnson was highly regarded as Pittsburgh's #1 WR on a team that's stocked with talented wideouts including Chase Claypool, JuJu Smith-Schuster, and James Washington.
With Johnson unable to play in Week 3, expect Claypool to emerge as the top target for Ben Roethlisberger. Big Ben also got dinged up in Week 2 with a pectoral muscle injury, which is why he was limited in practice this week. He's expected to start against the Bengals in this smashmouth divisional tilt against the Bengals.
Watt tweaked his groin in the second quarter last week, and the Raiders took advantage of his absence.
"Honestly, anytime TJ Watt is on the field he wrecks everything," said Las Vegas QB Derek Carr. "When he's out of the game you notice he's out."
In addition to Johnson and Watt missing Week 3, the Steelers also added defensive end Carlos Davis and linebacker Alex Highsmith are also out against the Bengals.
The Steelers opened as -4.5 favorites on Sunday, but the line dropped to -3 when they updated their injury report to reflect Johnson and Watt out for Week 3.