Chris Paul suffered a right thumb injury shortly before the All-Star Break, which has been diagnosed as an avulsion fracture, and the floor general of the Phoenix Suns will miss six to eight weeks while it heals.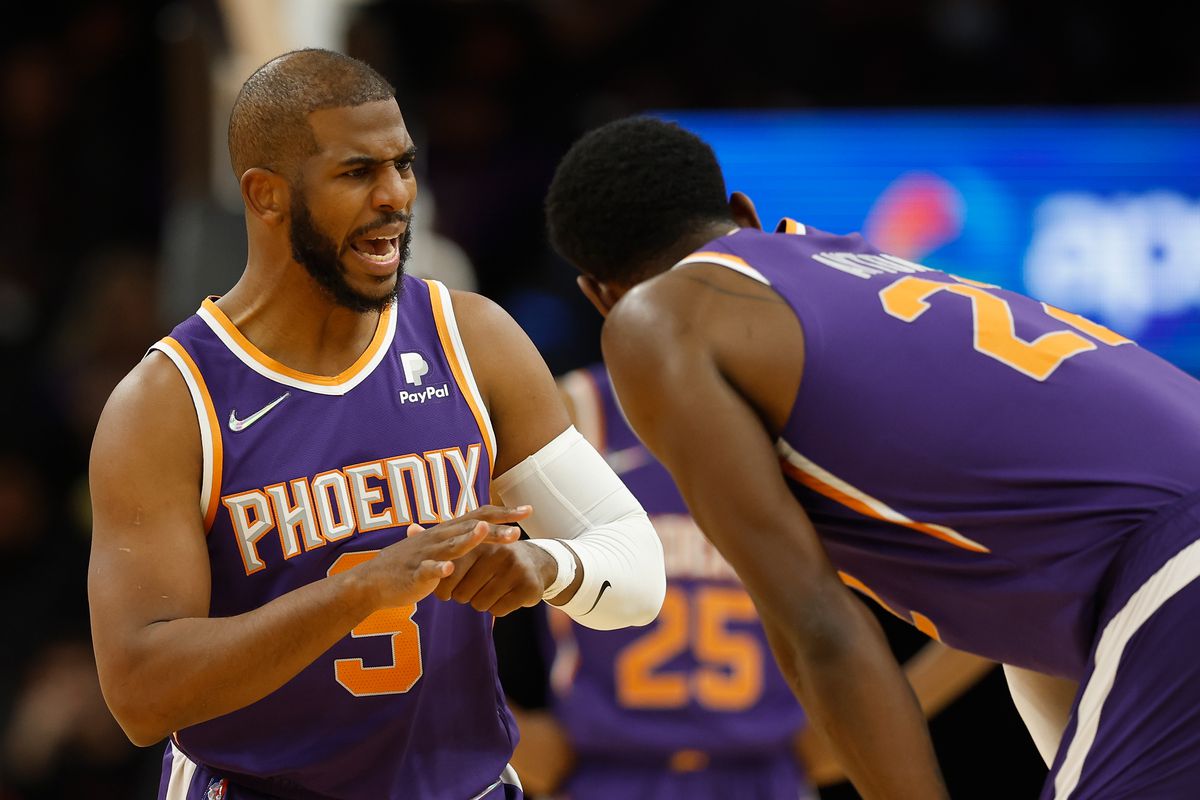 The Suns have 24 games remaining on the schedule, and Paul should miss the remainder of the regular season with the thumb injury.
The incident occurred against the Houston Rockets in the last game prior to the All-Star Break last Wednesday. Paul initially thought he jammed or has a sprained thumb injury, but further testing revealed an avulsion fracture.
"The second I'm able to play, I guarantee you I will be playing," said Paul.
Paul accounts for only 14.9 ppg, but he's the NBA's top dish man averaging 10.7 assists per game.
With a 48-10 record, the Suns are the best team in the NBA and occupy the #1 seed in the Western Conference. Right now, the Suns are co-favorites along with the Golden State Warriors to win the 2022 NBA Championship at +425 odds. The Warriors trail the Suns by +6.5 games.
The Suns took advantage of banged-up teams to secure a spot in the 2021 NBA Finals last season, but they lost to the Milwaukee Bucks. The team is on a mission this season to prove last postseason's deep run was not a fluke. Last year was the first time Paul even played in the NBA Finals, and the Suns want to help their beloved captain finally win a championship after 17 seasons in the league.
Next Man Up: Cameron Payne
Last season, when Chris Paul went down with a shoulder injury, head coach Monty Williams tapped backup point guard Cameron Payne to step up and fill in the void. Payne averages 10.5 points, 3.6 assists, and 2.8 rebounds per game off the bench. He's only shooting 33.6% from 3-point range this season, but shot light's out last season with a 44% clip.
"We've dealt with a lot already this year," said Williams. "We've lost multiple guys due to injury this year, and we've had things outside of basketball invade, so to think you're going to go through an NBA season and not have adversity, it's silly."
"We're 48-10, and if we do miss some time, I know the guys are going to hold it down," said Paul. "There's always going to be a frustration with injury. My hand surgeon is part of my family now."
At least Paul and his thumb injury will be well rested when the playoffs begin in April. There's a good chance the top-seeded Suns will meet LeBron James and the Los Angeles Lakers in the first round. The struggling Lakers are in the #9 seed and headed toward the play-in tournament.
"I look at the beauty in it," said Devin Booker. "He gets to rest his legs. He gets to get ready for a long postseason that we're trying to make happen. So, we got to hold it down without him."
"I always want to play," added Paul. "I know the guys are going to hold it down. There's always going to be a frustration with injury. My hand surgeon is part of my family now. Obviously, we're not going to rush. I'm going to try to heal as fast as physically possible."