In most years, the Waste Management Phoenix Open offers up the rowdiest, most party-like atmosphere on the PGA Tour. The COVID-19 pandemic may limit the size of that party for 2021, but many of the world's top players will still travel to TPC Scottsdale to compete in this fan-favorite event.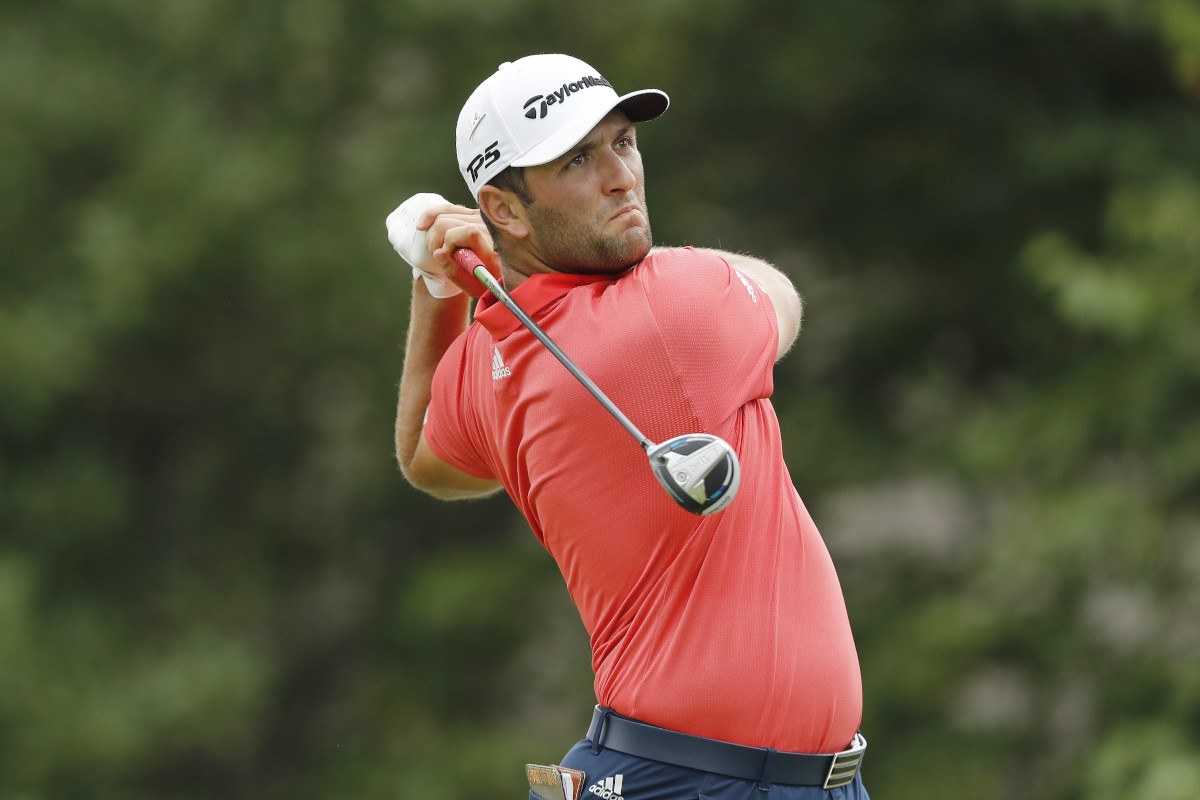 Jon Rahm comes in as the favorite, with FanDuel Sportsbook listing him as a +650 pick to win the event.
Ball Strikers Dominate at Phoenix Open
This year, only about 5,000 people per day will attend the Phoenix Open. Even that's down from the 8,000 fans that organizers had set as a goal, and far below the 200,000 per week that usually show up. That could provide calmer conditions and fewer distractions for the golfers who made the trip.
That may not matter much at the Phoenix Open, where low scores are the norm. Good ball strikers have historically dominated the course, with the winner almost always posting a score below 15-under-par, and often lower than 20-under.
That lines up well for Justin Thomas (+900), the second pick at most sportsbooks. Thomas finished third in his last tour event (the Tournament of Champions), and has finished third at TPC Scottsdale in each of the past two years.
---
Waste Management Phoenix Open Odds (via FanDuel Sportsbook)
Jon Rahm: +650
Justin Thomas: +900
Rory McIlroy: +1100
Xander Schauffele: +1100
Webb Simpson: +1700
Daniel Berger: +2000
Hideki Matsuyama: +2500
Harris English: +2800
Sungjae Im: +3300
Will Zalatoris: +4000
Bubba Watson: +4500
Rickie Fowler: +4500
Scottie Scheffler: +4500
Brooks Koepka: +4600
Ryan Palmer: +4600
---
Still, some bettors may shy away from Thomas, fearing that he could be distracted by controversy. Thomas uttered a homophobic slur during the third round of the Tournament of Champions, an action that cost him his Ralph Lauren sponsorship.
On Tuesday, Thomas apologized for his words and vowed to continue working to improve himself.
"It's an ongoing process," Thomas said, via GolfChannel.com. "I don't expect to be a totally and completely different person now than I was then. It's just like my golf game. I'm continuing to try to progress and get better each and every day and each and every week."
McIlroy Seeks to End Winless Drought
Rory McIlroy (+1100) also rates as a top contender, despite the fact that he hasn't won a tournament since 2019. The four-time major title winner figures to be a factor thanks to his excellence with the driver, which should play well at the Phoenix Open.
Like Thomas, McIlroy is also dealing with controversy, albeit one that's about the rules of the game. Both McIlroy and Patrick Reed attracted criticism for making controversial drops at Torrey Pines last Saturday. While rules officials cleared both players of any wrongdoing, the situation still irked many fans. And with Reed not playing in Phoenix, McIlroy will be answering questions about the incidents alone.
"It's the worst thing in golf to be labeled as someone that tries to get away with something or labeled a cheater, and that's just not how you want your reputation to be," McIlroy told reporters on Sunday. "I've never tried to get away with anything out here. Our game is about integrity and it's about doing the right thing. I always try to do the right thing, and hopefully people see that."
Other top contenders at the Phoenix Open include Xander Schauffele (+1100), Webb Simpson (+1700), and Daniel Berger (+2000). Hideki Matsuyama (+2500) also remains high on the board, having won the tournament in both 2016 and 2017.