Pete Rose may be baseball's most infamous gambler. Now, bettors can take advantage of his insights, if they're willing to pony up $89 a month.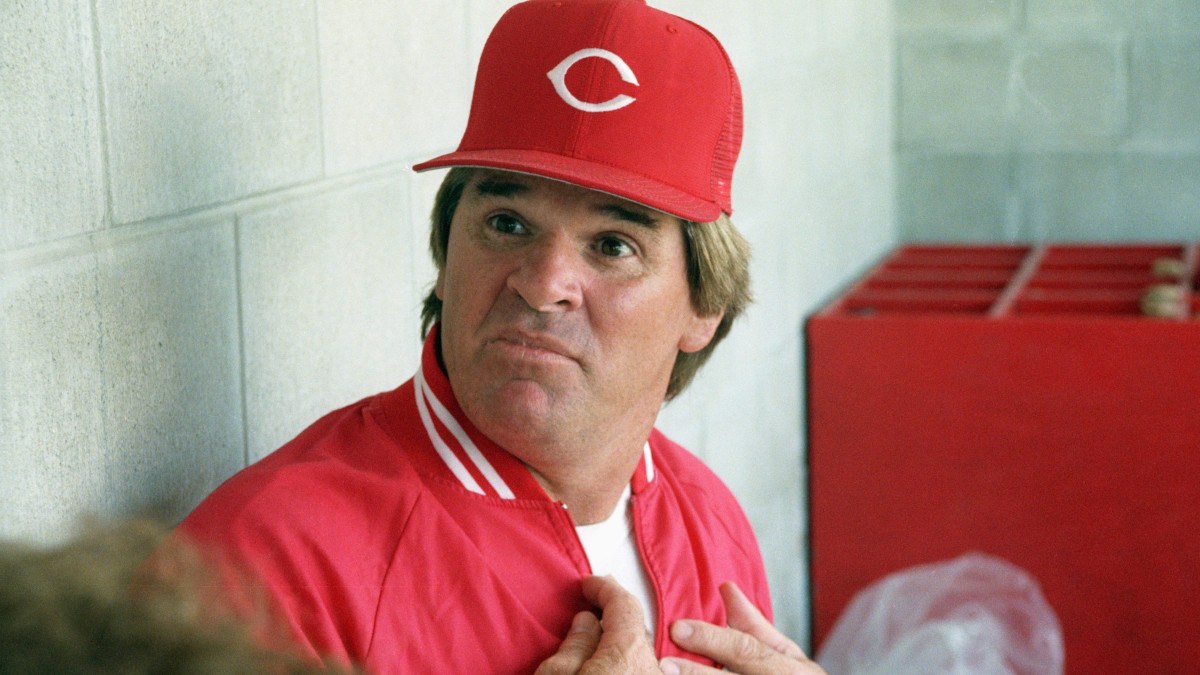 The 80-year-old Rose announced on Wednesday that he has partnered with UpickTrade, a tout website based out of Mexico.
Rose Making Picks, Not Bets
If you've heard the name UpickTrade, it's probably due to their partnership with the Vegas Golden Knights. That arrangement stunned many in the gaming industry, and the Golden Knights backed out of the deal in a matter of days.
Rose might stick with the company for just a bit longer, however. The former Cincinnati Reds star will make up to six picks on MLB games each day, rating each one on a five-star system.
"By me working with Upick, I'm not hurting [MLB commissioner] Rob Manfred. I'm not trying to show him up by doing that," Rose said during a conference call with reporters. "I'm trying to make a living like everyone else. I'm not making a bet on the baseball game; I'm picking a baseball game. I'm using my knowledge to pick a game for whoever is working with Upick."
Those who stick with Rose's picks for the long term can pick up some merchandise from the former player and manager. According to UpickTrade, nine-month subscribers will earn a signed baseball, while a year's subscription comes with a signed bat.
Rose put together a brilliant MLB career over 24 years with the Reds, Philadelphia Phillies, and Montreal Expos. He set records for career hits (4,256) and games played (3,562) that still stand to this day.
At the end of his career, Rose transitioned into a player/manager role for the Reds, before retiring as a player and becoming strictly a manager. In seven seasons, he compiled a 412-373 record as a manager.
Ban From Baseball Remains Intact After 32 Years
But in 1989, Major League Baseball banished him from the sport after an investigation found that he had bet on baseball games while managing the Cincinnati Reds. That ban has kept Rose out of the Baseball Hall of Fame.
Rose has applied for reinstatement on multiple occasions, but has been denied every time. Most recently, Manfred rejected an appeal from Rose in 2015.
Rose says that while he knows baseball has embraced legalized betting to some extent, he doesn't expect that to impact his situation.
"Let me start with this: I really have no place in the game," Rose told Sportico. "I'll live with that because I'm the one who screwed up…I'm not going to go to bed at night and [dream] about going into the Hall of Fame. I'm going to go to bed at night, hoping I get up tomorrow. [But] I would be the happiest guy in the world if I ever had that honor bestowed on me."
While baseball has built relationships with the gaming industry, wagering from players, managers, and other employees is still strictly prohibited. MLB rules state that any player who bets on a game in which they are not performing will be banned from the sport for one year. Anyone who bets on a game which they took part in faces a lifetime ban.