With conference favorite #3 Ohio State off this week, it's time to see if Penn State is really going to challenge for the Big Ten East title. Penn State (5-0) travels to Iowa (4-1) this Saturday. The Hawkeyes are coming off a disappointing performance at Michigan, losing a snore-fest, 10-3. Scoring only a single field goal, Iowa may have played themselves out of a chance at the West Division title. Meanwhile, Penn State showed balance on both sides of the ball, taking down Purdue, 35-7.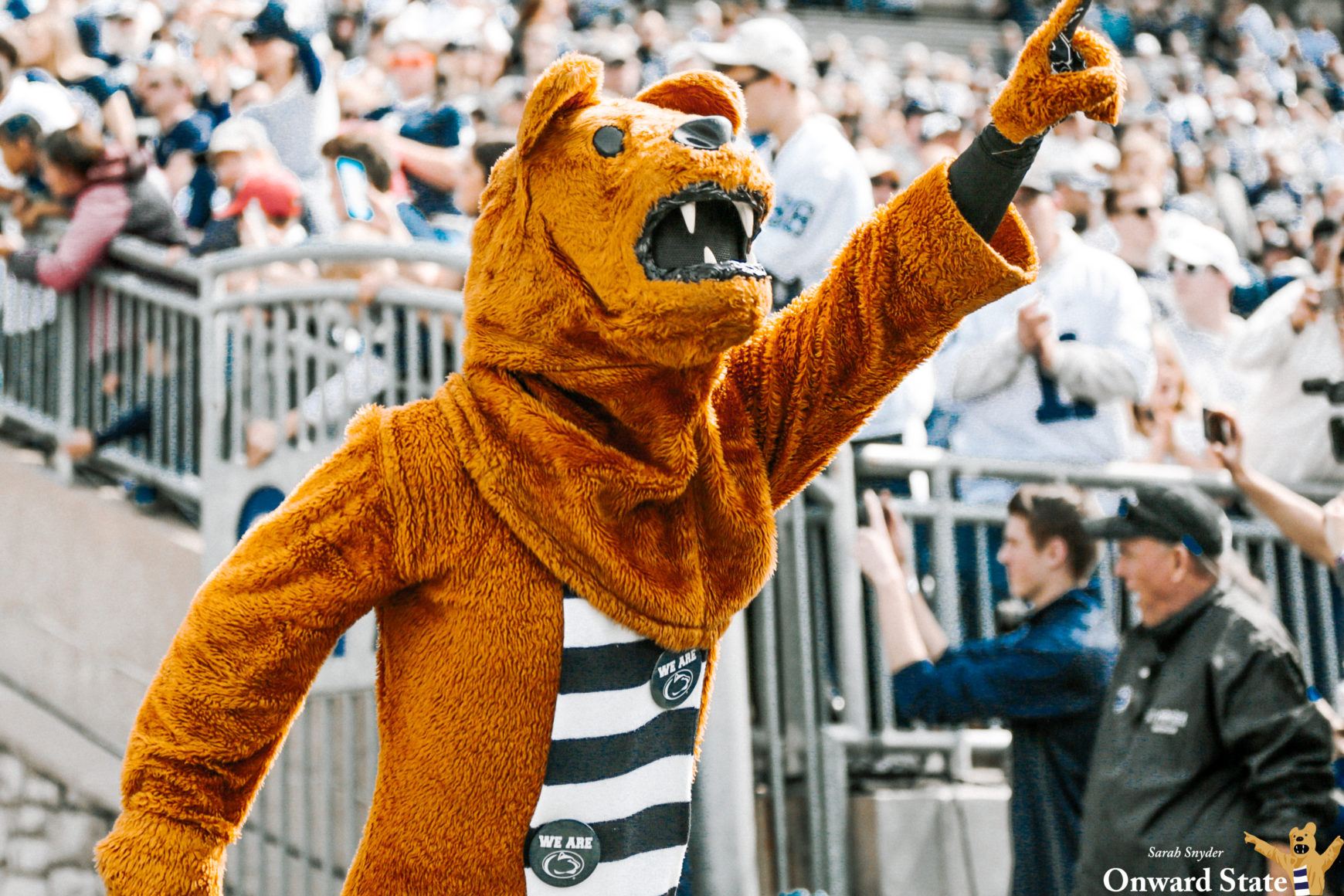 Wisconsin (5-0) faces up-and-down Michigan State, who are coming off a 34-10 whipping at the hands of powerhouse Ohio State. The Spartans have shown resilience in recent years after a bad loss. Wisconsin needs to keep their undefeated season on track as they head for an East vs. West showdown with Ohio State in a few weeks.
The Surprise of the Big Ten Season – Minnesota
The 5-0 Minnesota Gophers are the surprise of the Big Ten season so far. The schedule has been very favorable to Minnesota but, this weekend, they'll be tested by 4-2 Nebraska. The Cornhuskers escaped with a 13-10 win last Saturday over Northwestern after being pummeled 48-7 the week before by Ohio State.
The Minnesota/Nebraska game this Saturday in Minneapolis should tell us whether Minnesota is for real, or if Nebraska is ready to live up to its preseason hype. The winner of this game can stake a claim to challenge undefeated Wisconsin for the West division title.
This Week in the Big Ten

Saturday, October 12

Nebraska -2.5 @ #26 Minnesota
#32 Michigan State @ #8 Wisconsin -10
#10 Penn State -3 @ #17 Iowa 
#16 Michigan -19.5 @ Illinois 
Rutgers @ Indiana -24.5 
Maryland -5.5 @ Purdue
Last Week Against the Odds
There were some big swings in the betting lines last week, putting several games in doubt depending on when the bets went down.
Four games were easy wins against the odds – Ohio State 34-10 over Michigan State, Wisconsin 48-0 crushing Kent State, Minnesota over Illinois 40-17, and Maryland over Rutgers, 48-7. All four games were easy covers.
There was one outright loss. Against a 7.5-point spread, Nebraska eked out a 13-10 win over Northwestern.
Then, there were two games that swung against fluctuating spreads. The safer game was Penn State, who emerged a 28-point victor over Purdue. The line opened at 11, but the spread rose all week to finish at 28.5. Bets that went in on the high end lost by that half point.
The Michigan/Iowa game was more intriguing bet-wise. Michigan won 10-3, but had opened as a 13-point favorite. By game time, the spread was down to Michigan -4. Where and when the bets went down on this game had a lot to do with winners and losers, and not a few pushes as the bet line hovered at -7 for several days mid-week.
| EAST | CONF | OVR |
| --- | --- | --- |
| Ohio State | 3-0 | 6-0 |
| Penn State | 2-0 | 5-0 |
| Michigan | 2-1 | 4-1 |
| Michigan State | 2-1 | 4-2 |
| Maryland | 1-1 | 3-2 |
| Indiana | 0-2 | 3-2 |
| Rutgers | 0-3 | 1-4 |
| WEST | CONF | OVR |
| Minnesota | 2-0 | 5-0 |
| Wisconsin | 2-0 | 5-0 |
| Nebraska | 2-1 | 4-2 |
| Iowa | 1-1 | 4-1 |
| Illinois | 0-2 | 2-3 |
| Purdue | 0-2 | 1-4 |
| Northwestern | 0-3 | 1-4 |