Some in the golf world have found Patrick Reed a polarizing figure, but those that operate sportsbooks are quite happy with the Masters Tournament winner. Several of the facilities reported that they made a profit on golf's first major championship.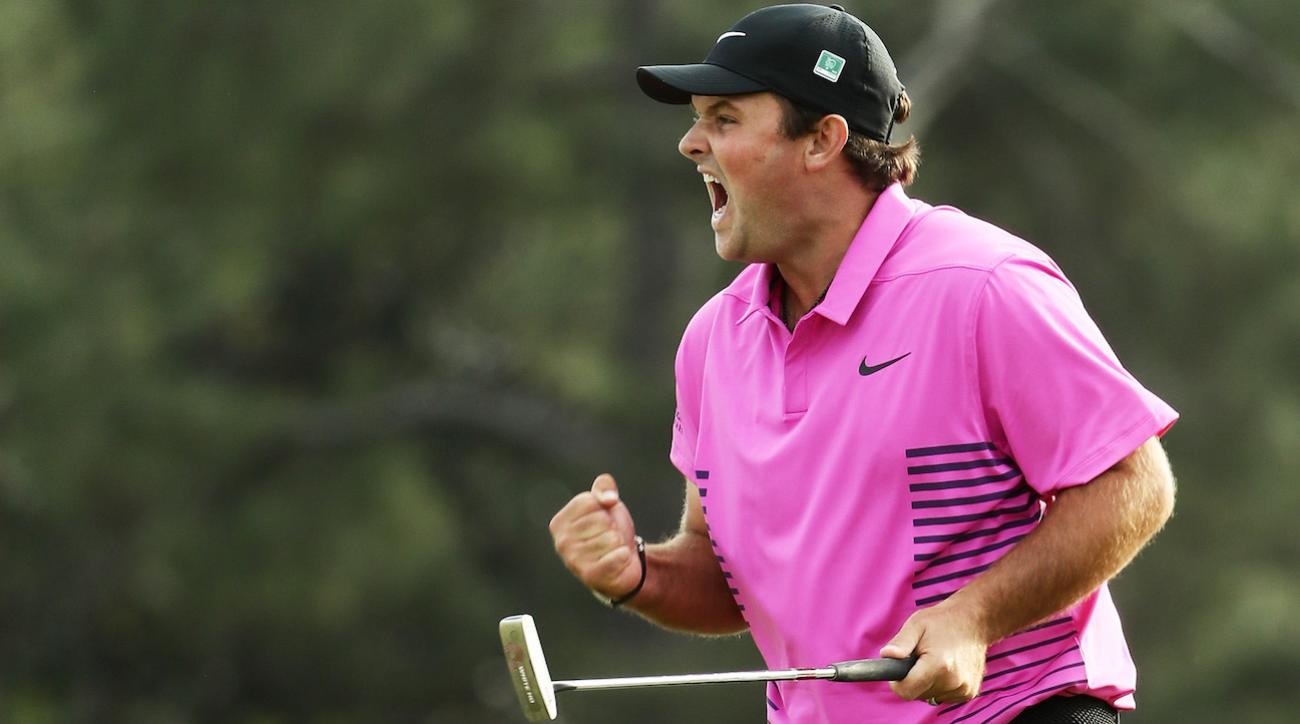 Reed was not the first choice with fans at Augusta National on Sunday and he noticed it.
"I walked up to the first tee and had a really welcoming cheer from the fans," Reed said. "But then when Rory (McIlroy) walked up to the tee, you know, his cheer was a little louder."
He also received similar attention at the betting window. The Westgate Las Vegas SuperBook had him at 60/1 when odds were posted last August. He dropped to 40/1 before the first round, while most of the attention was on golfers like Tiger Woods, Dustin Johnson, Jordan Spieth and Rory McIlroy.
The betting was so fervent on Woods that Westgate oddsmaker Jeff Sherman adjusted the line on him twice in one day. Even after Woods shot a first-round 73, money was still coming in on the 42 year old.
If it wasn't Woods or the favorites seeing action, dark horses like Jon Rahm and Rickie Fowler were getting bets. Reed, who like Rahm and Fowler, had never won a major, was flying under the radar. He shot an opening round 69 and was three strokes behind Spieth, who was 10/1 at several places.
Odds Slowly Come Down
Before the second round Reed dropped to 20/1, but still people were not sold. He shot a 66 on Friday and then bettors started to take notice. He dropped to 5/2 and after posting a 67, his third consecutive round in the 60s, and his odds went to 6/5 going into Sunday.
Spieth was also a tough bet, and sportsbooks tried to dangle tantalizing odds. The Westgate had him at 60/1 after Saturday. They received little interest and bumped the line to 80/1. They reported getting a few small bets at that price.
Reed had a chance to be the first golfer in 82-years of the event to have four rounds in the 60s, but settled for a final-round 71 to win by a stroke. He did get ticket holders who had the +350 on a one-stroke margin of victory a nice payout.
With Reed's win all four current major championship winners are under the age of 28. The last golfer 40 or older to win a major championship was Henrik Stenson at the 2016 British Open, something those who bet on Woods might want to consider in the future.
Happy Sportsbook Operators
There were no big tickets on Reed reported at any of the Las Vegas facilities. One bettor got Reed at 40/1 and put down $20 to make an $800 profit, but there were no $25,000 wagers like the one on Woods that was announced on Twitter earlier in the week.
Chris Andrews of the SouthPoint sportsbook told Covers.com that the outcome was perfect for them.
"Reed winning was a terrific result for us," Andrews said. "Reed beating Rory in final round was also very good."
Nick Bogdanovich, director of trading at William Hill, tweeted that they had a similar outcome.
"It was good for us, no doubt," he wrote. "Rickie Fowler would've been better, but they were all good. Anyone but Tiger was good. So no complaints."