A Paraguayan soccer player literally got caught with his pants down during a recent match, where he may have partially exposed his genitalia after celebrating a goal. Guarani striker Raul Bobadilla scored late in the game to give his club a 3-2 aggregate victory over Libertad last week. He then began his wild celebration.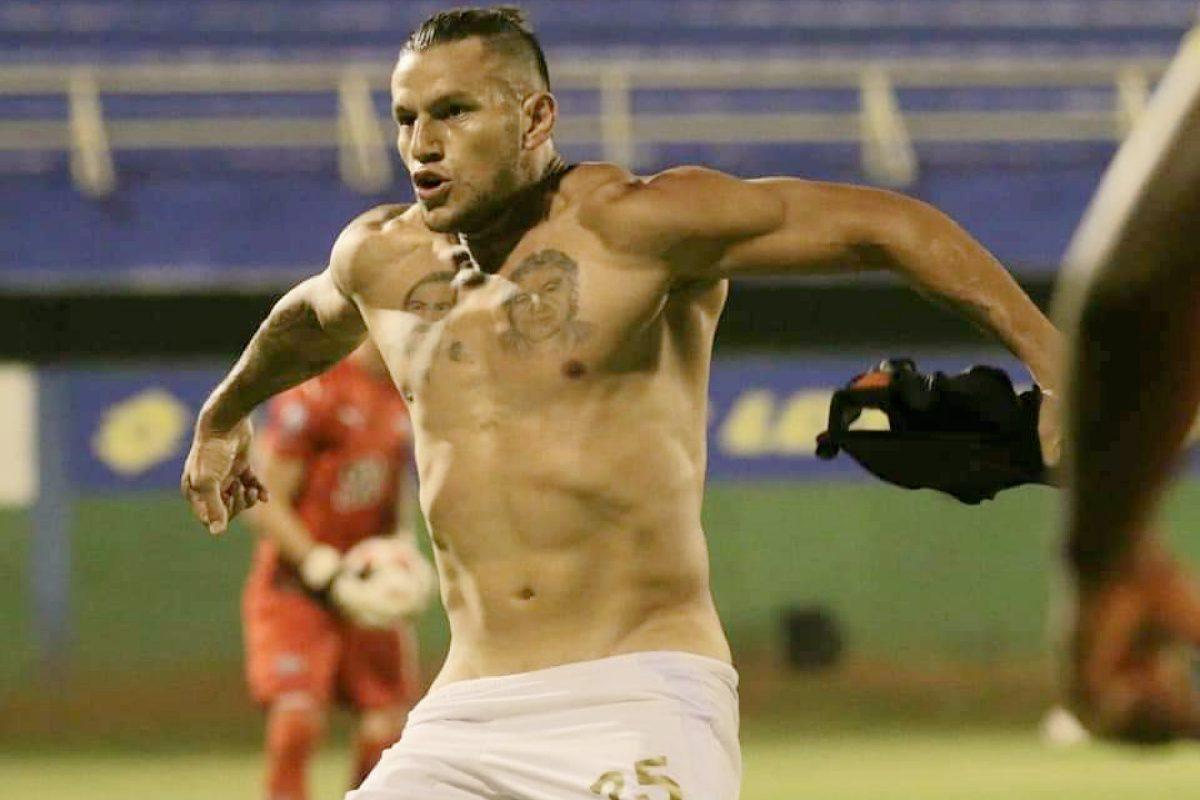 It started with the 33-year-old ripping off his shirt as he ran to the sidelines. That earned him an automatic yellow card under FIFA's laws of the game.
Bobadilla then extended his antics by pulling down his shorts, which led to the partial exposure of his member. Referees only saw Bobadilla's backside, and did not issue a red card. Talk of a coverup by officials was quickly dismissed. Cameras that broadcast the match, however, picked up Bobadilla's limp attempt at a Full Monty, and soon, the images exploded onto social media.
Bobadilla tried to make light of the situation when talking to reporters a day after the match.
"I regret my celebration," Bobadilla said. "I hope my wife didn't see it. She should remain calm. It's all for her."
Officials Investigating Bobadilla Display
Bobadilla could face a lengthy ban after the Paraguay Football Association (APF) opened an investigation into the incident. The APF's Raul Prono said no decision has been made on Bobadilla's future.
"We have begun official proceedings, as we didn't receive any written complaints or anything from the referee," Prono told reporters. "We got information from the internet, newspapers, and tapes, and they led us to this inquiry … and we have notified Raul Bobadilla, and he has three days in which to appeal."
What might save Bobadilla from severe punishment is that the refs didn't see the incident and issue a red card. That would have led to an automatic suspension.
Another Paraguayan Player Punished for Ball Handling
Bobadilla is the second Paraguayan player to be disciplined for failing to keep his hands off his manhood while on the pitch. In March, Olimipia's Jorge Recalde received a four-match ban for grabbing his crotch after celebrating a goal.
Junk-related incidents are becoming all too casual in the sport of soccer. Last month, Preston's Darnell Fisher of the England Football League was handed a three-game suspension for grabbing an opponent's genitals during a match.
Fisher originally denied the charge, but it was picked up by video. His manager, Tony Pulis was furious about his player's conduct.
"I think what the lad did was ridiculous really," Pulis said. "Did he do it for Callum to react and try and get the kid sent off? That's the only reason I can think why he did it. But it is ridiculous and something that should not happen in professional sport and, fingers crossed, we won't see it again."
The most egregious incident, however, happened in February when a French amateur received a five-year ban for biting a player's member during an altercation. The resulting wound required 12 stitches to close.