Padraig Harrington is not known for smack talking, but the Irish golfer threw some shade at Tiger Woods last week. The European Ryder Cup captain said he didn't think Woods, and other golfers, who don't play the week before the Open Championship, were really serious about winning.
Woods, who won the Masters this year, doesn't usually play in a tournament the week before a major championship. The 15-time major winner prefers to practice and fine tune parts of his game he believes need work.
Still, Harrington, who is ranked No. 302 in the Official World Golf Rankings, thought No. 5-ranked Woods should play in this week's Scottish Open.
"I personally think if you're serious about winning The Open you've got to be playing tournament golf at least before it," Harrington said. "You'd rather be playing links golf and being in a tournament than just [playing] on your own, so if you're serious about trying to win The Open you should be playing at least one, if not two, of the events running into it."
Harrington did say he marveled at Woods and his major preparation routine.
"I was always mightily impressed when Tiger Woods would play in a major without playing the week before. I'd be a basket case if I didn't play the week before," Harrington said. "Different personalities [are] completely different. But I do think links golf is different. You're giving up some shots if you don't play some links golf in the couple of weeks coming up to it. There's no better way to understand your clubbing than when you've got a card in your hand and if you under-club there's a little bit of pain and you remember it."
Daly Withdraws from Open Championship
The weird life of John Daly just got a little stranger, when the golfer pulled out of the Open Championship. The 53-year-old requested a cart for the major, but was denied by the Royal and Ancient, Europe's ruling body for golf.
"Walking the course is an integral part of the championship and is central to the tradition of links golf," a statement from the R&A read. "(It is important to) ensure that, as far as possible, the challenge is the same for all players in the field."
Daly said he would still play, but then announced over the weekend that he had been on vacation in England and was bitten by brown recluse spider. He posted on Twitter Sunday that he needed mouth-to-mouth necessitation.
"Mouth/mouth, compressions and unknowingly now in an ambulance rushed to ER all while on family vacation and straight into surgery," Daly wrote. "Removing what developed into a major infection in my abdominal area and treated for early sepsis all from a brown recluse!"
DeChambeau Reaction Priceless
While it was great to see PGA Tour rookie Matthew Wolff win the 3M Open with a walk-off eagle, the reaction by Bryson DeChambeau was even better. DeChambeau had just sunk his own eagle on the final hole to take a one-stroke lead.
When Wolff had a long putt to win, DeChambeau thought it would take two putts and they would get into a playoff. Then Wolff canned the putt and the look on DeChambeau's face was one of utter disbelief.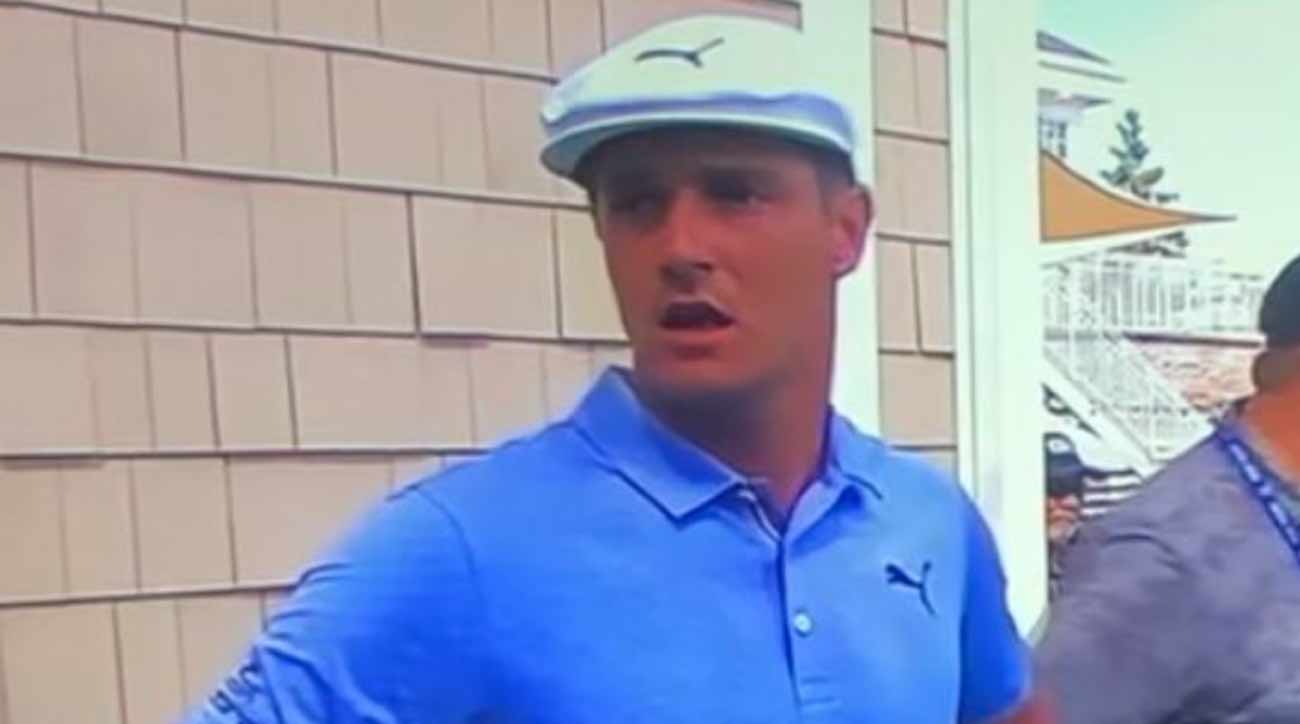 "Shoot, it was frustrating, you know, especially coming up — walking up 18, signing the scorecard and going, all right, there's going to be a playoff, especially seeing where they were," DeChambeau said. "I had no idea they would make that putt."
This Week's Odds, Pick
The European Tour is hosting the Scottish Open and Rory McIlroy is the favorite at 6/1. We like Martin Kaymer at 30/1. He finished tied for ninth last week, and is adept at playing links courses.
The PGA Tour is at the John Deere Classic and Viktor Hovland and Collin Morikawa are the favorites at 18/1. We like Charles Howell III. He is at 25/1.