The amount of Pac-12 quarterback injuries is alarming, as several of the conference's signal callers have gone down this season. There are 12 universities in the Pac-12, and five team's starters have missed at least one game.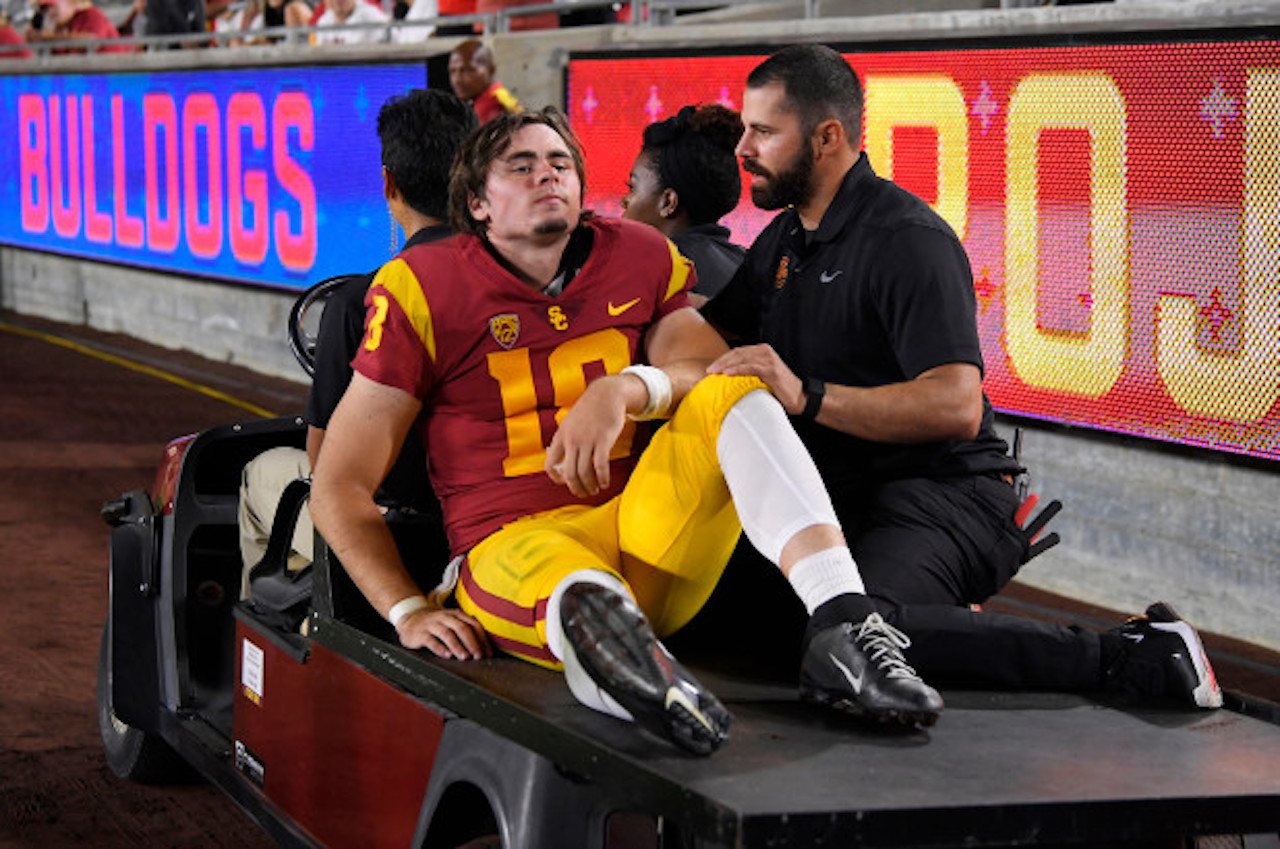 The most serious are USC's J.T. Daniel, and Cal's Chase Garbers. Daniels tore an ACL in the season opener to Fresno State. Garbers suffered a shoulder injury in the Golden Bears home game against Arizona State.
While Daniels is definitely out for the season, there is a chance that Garbers could come back, though Cal coach Justin Wilcox has not put a timetable on his return, only telling reporters he is out indefinitely.
"That's kind of all we can say about it," Wilcox said one week ago. "I understand the interest. There's only so much we can say. He'll be back hopefully as fast as humanly possible."
Garbers has been replaced by UCLA transfer Devon Modster, who has now played in two games. He struggled in the first, but last week played much better, according to Wilcox, in the team's 17-7 loss to No. 13 Oregon.
Other starters that have missed at least a game are UCLA's  Dorian Thompson-Robinson (ankle injury), Arizona's Khalil Tate (ankle and hamstring injury), and Stanford's K.J. Costello (hand injury).
Back Up Pac-12 Quarterbacks Not Safe
Not only did USC lose their starter, they lost their backup. The Trojans second-string signal caller Kedon Slovis played in two games before getting knocked out of the Utah upset with a concussion.
That leaves third-string QB Matt Fink, who has also played well. Fink finished off the upset of Utah, but had three interceptions the following game, a loss to Washington.
Still coach Clay Helton believes in his quarterbacks, and said they are doing a great job.
"These are guys that are getting their first experience and growing from it," Helton said. "We've got some very talented quarterbacks, kids we believe in, who we trust, who we'll continue to trust. But they're learning."
Florida Quarterback Should Play Against LSU
Kyle Trask, who led the Florida Gators to an upset over Auburn, was knocked out of the game for a bit after a hit by Tigers defensive lineman Marlon Davidson. Florida coach Dan Mullen initially described the play by Davidson as dirty, but backed off that characterization.
"Maybe the use of that word, maybe that wasn't the right word at the time," Mullen said. "I don't think that was being coached or there was intent to go injure him on that play. I think that's something, when you look at player safety, we've got to really pay attention."
Trask was diagnosed as having a sprained knee and returned to action against Auburn. He said the pain is subsiding, and he should be ready to go against LSU on Saturday.