Martin Truex Jr. is looking for a little respect with oddsmakers at this week's Overton's 400 at Chicagoland Speedway. The 38-year-old has several positive factors going into Sunday's race, but still is looking behind Kevin Harvick.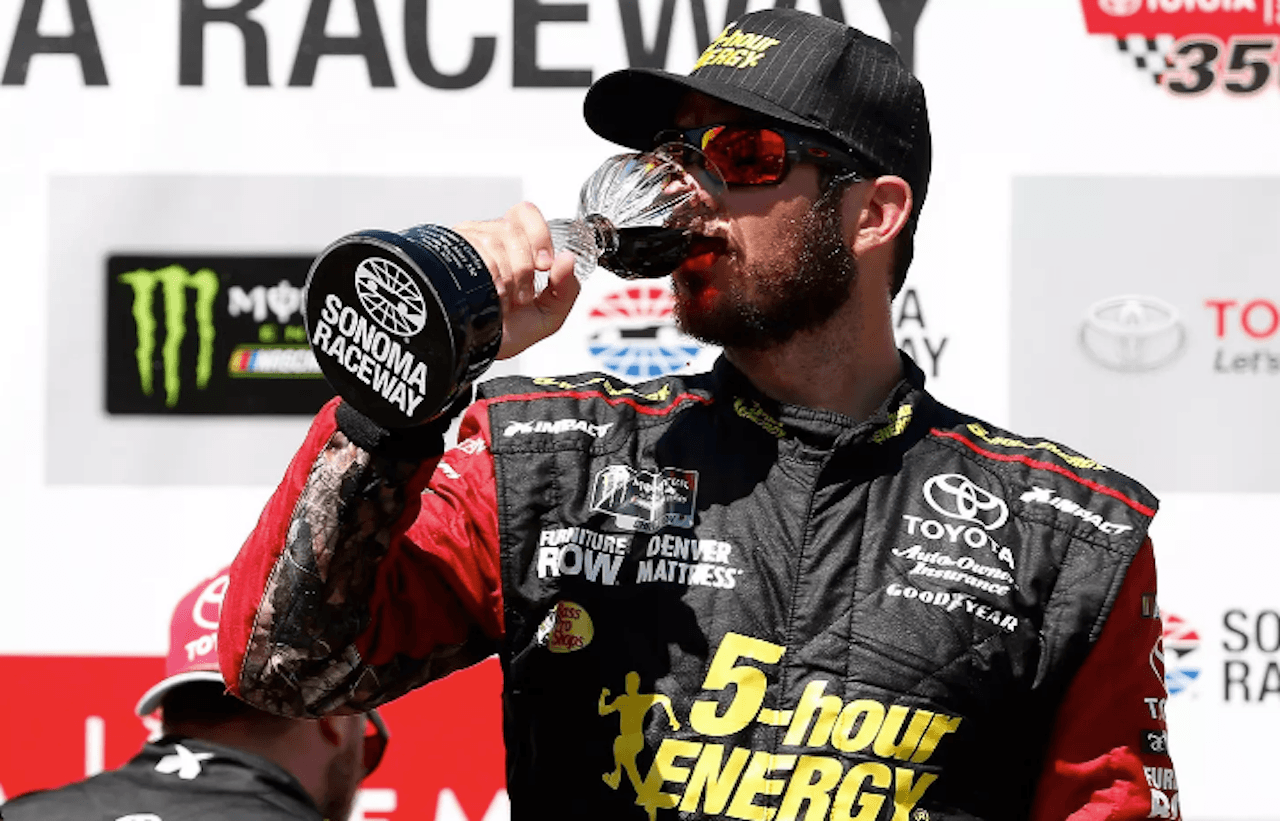 Harvick is at +180, according to the Westgate Las Vegas SuperBook. Truex is next at +300. Kyle Busch is +400.
It is not surprising these three are at the top of the betting board. They have dominated NASCAR all season, winning 12 of 16 races this season.
Last week seemed like the best chance to break up the trio's dominance. The Toyota/Save Mart 350 at Sonoma was a road track, the first of three drivers will face this season. It mattered little, however, as Truex found his way to the winner's circle for the third time this year.
Truex Trying for Three-Peat
Which is one of the reasons why it is surprising Truex isn't the favorite this week at Chicagoland. While Harvick has won more races (six), Truex is the hotter driver. He has won two of the last three races and has shown supremacy at 1.5-mile tracks. I
Also he has won here the last two years, and is one of only four drivers that have won multiple times at Chicagoland. Truex told Vegasinsider.com that he feels he has an edge there.
"Yeah, I feel great about that, going for three in a row at Chicago," Truex said. "A little sad it's not kicking off the playoffs anymore just because of our record there, but at the same time, great racetrack and excited to go there and see what we can do. We had to overcome some issues the past two years at Chicagoland and hopefully we will have a clean race on Sunday and be there at the end."
Harvick is another driver who has won twice there, but his victories came in 2001-2002. Still with his four of six wins this year coming on 1.5-mile tracks, he shouldn't be discounted.
Can Another Ford Break Through?
While Harvick's Stewart-Haas Racing Team has most of the success, two fellow Ford drivers could sneak into victory lane.
The first is Brad Keselowski, who is listed at 15/1. He has won twice here, once in 2012, and then two years later in 2014. This is the longest he has gone without a victory since 2013, though he has eight top-10 finishes, including a second place at Atlanta.
Another Ford driver that could see a winning performance this week is Ryan Blaney. He is listed at 18/1, and definitely is embracing the longshot role.
"I think that's pretty neat," Blaney said, who finished 11th there last year. "I've never been a spotlight kind of guy. Just not my personality. I think it's kind of cool to be named a dark horse."
Another driver to look at would be Denny Hamlin. He is listed at 15/1 and has finished sixth or better in his last four races there. He also has finished in the top 5 in his last two races at 1.5-mile tracks.
"I really like Chicagoland because you can run all the way from the wall to the inside apron there," Hamlin said. "We'll probably go back with the same notes and the same setup that we had last year and work from there."