The LA Chargers team doctor might want to make sure his malpractice insurance is paid up after puncturing starting quarterback Tyrod Taylor's lung on Sunday. The 31-year-old Taylor was scheduled to start against the Kansas City Chiefs when he was scratched just before the game with what the team listed as a "chest injury."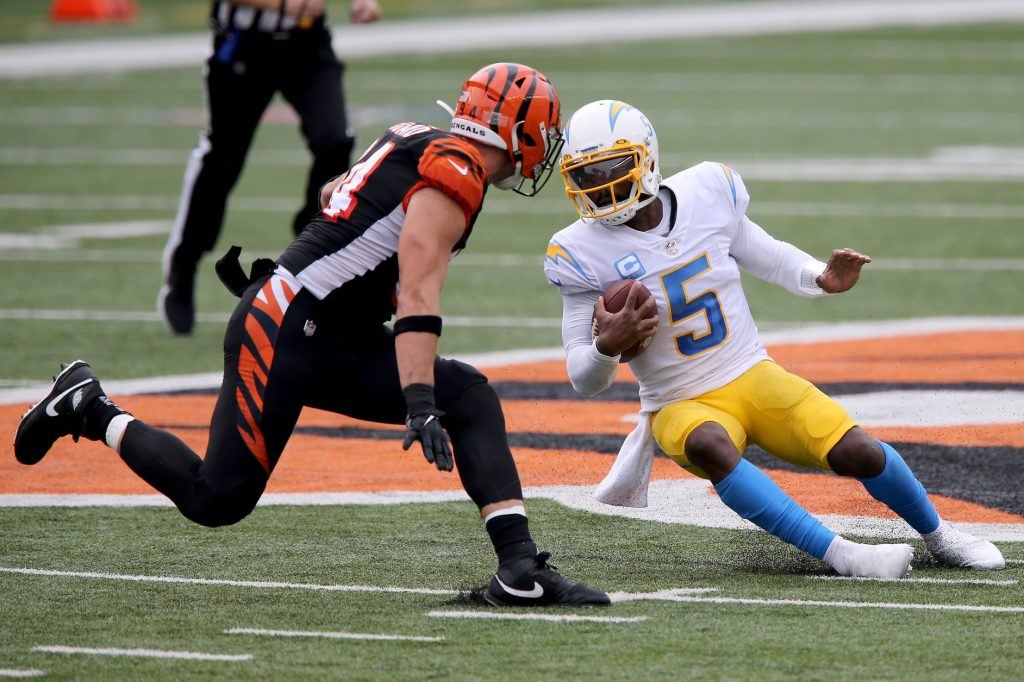 It turned out to be a punctured lung caused by a pain medication administered by one of the team's doctors before the game. The doctor wasn't identified.
The injection was supposed to ease the pain of Taylor's cracked ribs. That injury was suffered in the team's opener. The Chargers, who were 2.5-point favorites against Cincinnati, defeated the Bengals, 16-13. Taylor threw for 208 yards in the game, but had no passing touchdowns.
On Sunday, the Chargers, who were nine-point underdogs to the Chiefs, lost at home in overtime, 23-20. Rookie Justin Herbert, who was the No. 6 pick in April's NFL Draft, got his first career start.
Coach Doesn't Blame Doctor
Chargers head coach Anthony Lynn told reporters on Wednesday that he holds no ill will toward the doctor.
"I am not angry at all. It happens," Lynn said. "I can't go into details about it. There was a complication with the shot. No one is perfect. It happens. The doctor, I know, is a good man. It was unfortunate."
The NFL Players Association had a different opinion and launched an immediate investigation.
"Our medical and legal team have been in touch with Tyrod and his agent since Sunday collecting facts. An investigation has been initiated," said George Atallah, the NFLPA's assistant executive director of external affairs, in a tweet Wednesday.
Legal Action Possible
The team listed Taylor out "indefinitely," and Lynn has no estimate on when he might return. The severity of the collapsed lung might actually give Taylor legal recourse against the doctor.
If it can be proved that the injection was improperly administered, Taylor might have a case. He might also have legal recourse if he wasn't informed of the risks of the injection.
Taylor hasn't commented on what occurred Sunday, but Lynn said his player "wasn't angry."
Lynn Squashes QB Controversy Talk
Despite having no time to prepare to face the defending Super Bowl champions, Herbert looked like anything but a rookie against Kansas City. The 22-year-old was poised and nearly led the Chargers to an upset of the Chiefs. He finished with 311 yards, including a touchdown and an interception.
After the game Lynn said his rookie quarterback was surprised he was starting.
"I think he thought I was joking," said Lynn, who told Herbert after the coin toss he was playing. "I had to tell him a couple of times, 'No, seriously, you're the starting quarterback.'"
Lynn was satisfied with Herbert's performance.
"I thought he handled it well," Lynn said about Herbert. "A couple of throws I know he'd like to have back, but that's just the way it was."
Lynn quickly downplayed any possible controversy at the position, saying Taylor's job will be waiting for him when he returns.
That won't be this week, however. Herbert is expected to start at home against Carolina where the Chargers are 6.5-point underdogs against the Panthers.