The Orioles may already be all but out of contention in the American League East, but they're not yet ready to entertain thoughts of trading superstar shortstop Manny Machado.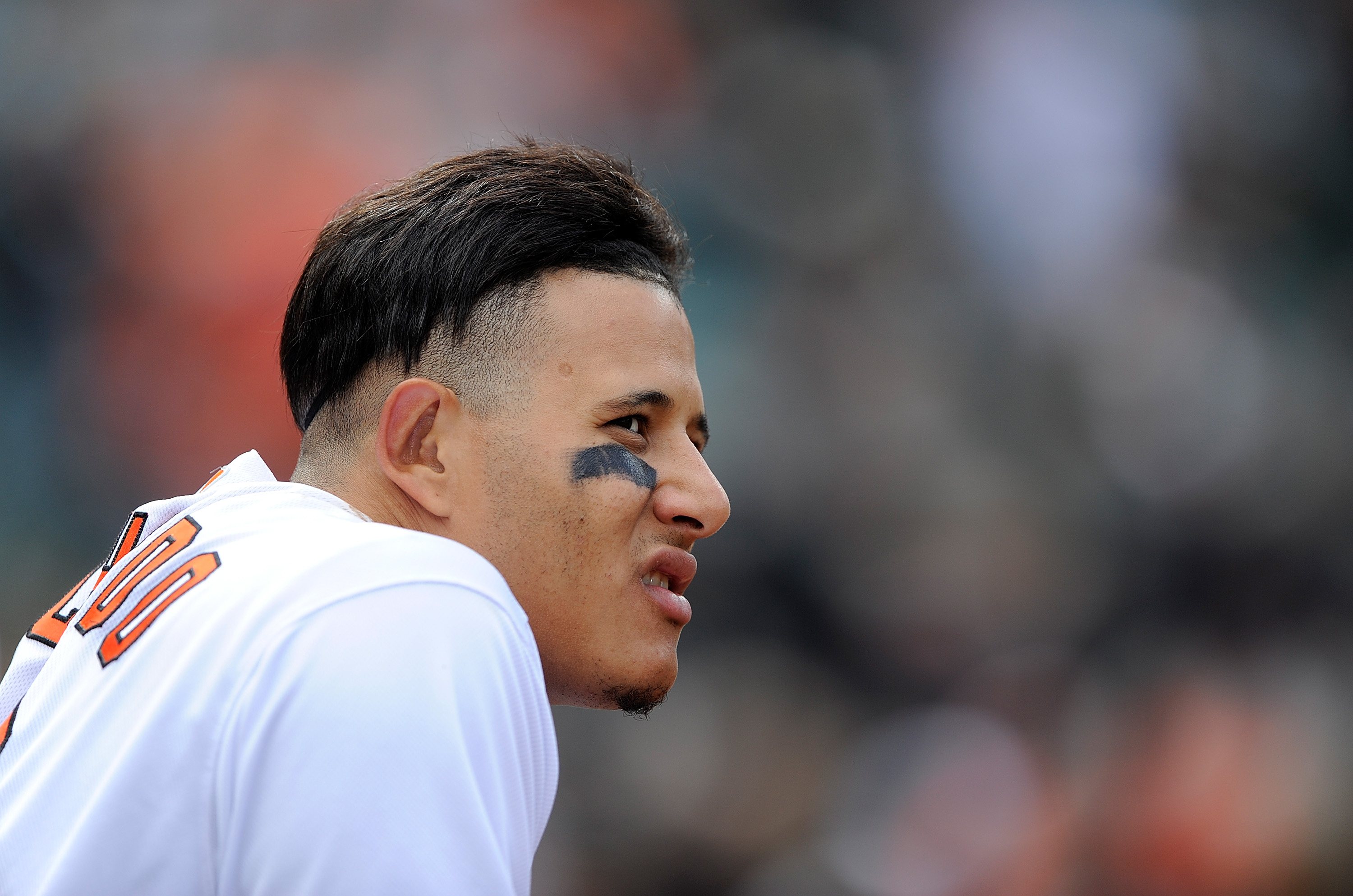 Speculation about Machado's future has been a hot topic since the offseason, as the shortstop will be a free agent after this season and Baltimore didn't look to be built to compete this season. The season-ending injury to Los Angeles Dodgers shortstop Corey Seager only intensified those talks, as many believed the Dodgers would target Machado as a replacement.
Too Early to Make a Move?
But Orioles Executive Vice President Dan Duquette told the Baltimore Sun on Tuesday that even Baltimore's slow start isn't enough for the franchise to talk trades just yet.
"We're still evaluating our club for 2018," Duquette said. "We still need to figure out where we're going to be, so I think we need a little bit more time to do that."
Waiting is a prudent play in a sport with a 162-game season, one where fans are often advised to pay little attention to the standings until the end of May. Duquette told the Sun that he to plans to use Memorial Day as a "benchmark" for the team.
But the Orioles have started off the year with an 8-21 record that puts them 13 games behind the Red Sox in the AL East, and already 9.5 games out of a wild card position in the early going. According to bookmaker Ladbrokes, The Orioles are already a 400/1 pick just to win the AL East, and are being offered at 750/1 to win the World Series.
Machado Rakes as Orioles Struggle
If the team's fortunes don't improve and Baltimore decides they would be willing to talk trade, Machado has only increased his value in the early going. While the team has struggled, the slugging shortstop has been red hot. He leads the American League with a .366 batting average and .450 on-base percentage, and is among the league leaders in home runs (nine), RBI (22), and slugging percentage (.676).
For his part, Machado has maintained that he wants to keep playing – and trying to win – with his current team.
"We know we are way better than what's been happening and how we played the last month," Machado told the Sun. "I think everyone wants to keep playing together, we've been together for the last seven years, so we want to at least make one more push for it and do everything together that we can to get back to the playoffs with the team that we have."
If the Orioles do shop Machado around to the league, there will be no shortage of suitors. Along with the Dodgers, there are several other teams that could want to upgrade at shortstop, third base (where Machado has played for much of his career), or perhaps even designated hitter.
The New York Yankees have been the most common name linked to Machado, though he might make just as much sense for the crosstown Mets. Should he become a free agent at the end of the season, the Philadelphia Phillies have also been named as a team likely to bid on his services.