Another Open Championship longshot held the Claret Jug on Sunday, and Shane Lowry's victory was part of a trend. Non-favorites tend to do well at this event.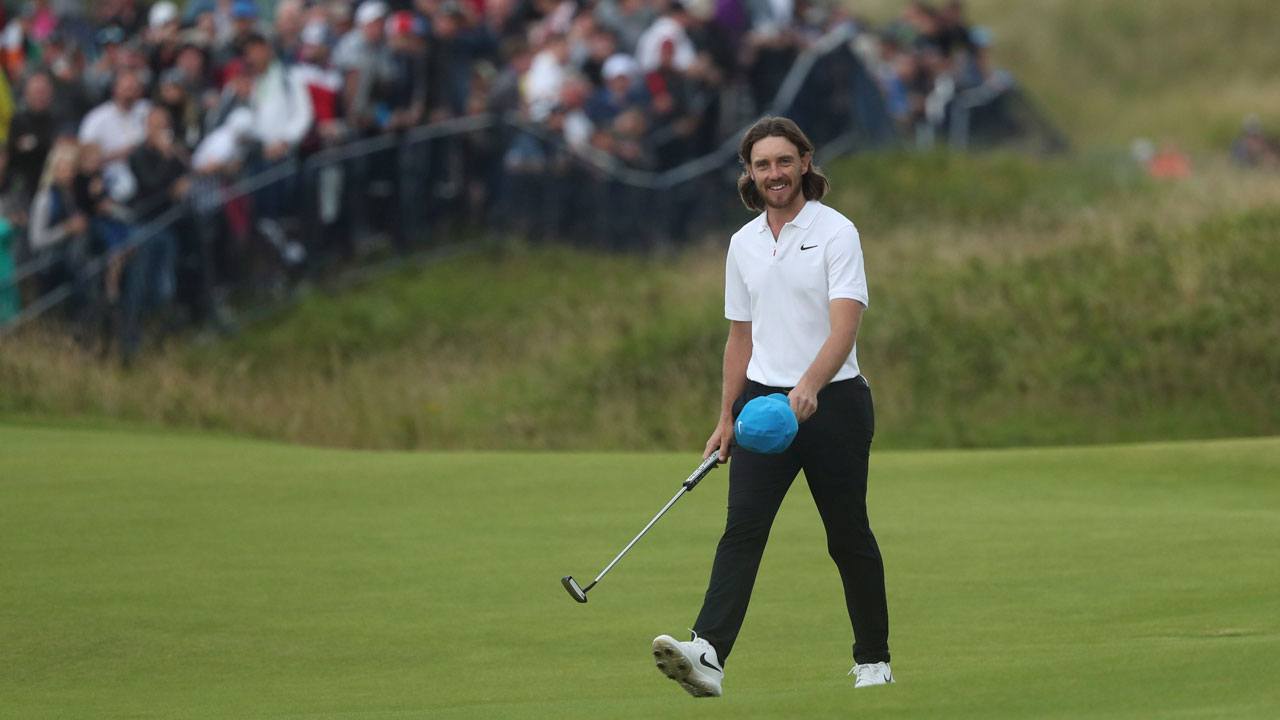 It is something bettors should consider when making their selections for next year's tournament. The major will be at Royal St. George's next year in the southeast part of England.
In addition to the Lowry's victory, we learned a few things by the time winner Lowry was hoisting the Claret Jug. We take a look at five of them.
Longshots Do Well Here
While longshots ruled major championships this year, that is not usually the case at the Masters, US Open, and PGA Championship. The Open Championship, however, provides the best value for bettors.
Four of the last five winners have had long odds. This year's winner Shane Lowry was at 80/1, Francesco Molinari (2018) was 25/1, Henrik Stenson (2016) was 25/1, and Zach Johnson (2015) was 80/1.
Even 2017 winner Jordan Spieth wasn't the favorite at 12/1. Dustin Johnson was at 11/1.
When looking for potential winners next year, take a look longer down the list.
Brooks Koepka Can Play At Open
Brooks Koepka had sort of struggled at the Open Championship, well as much as Koepka can. He finished tied for 39th last year. It was his worst finish in a major since a tie for 67th at the same event in 2014.
Now, though, Koepka has a three top 10s at the Open, including Sunday's tie for fourth. He wasn't satisfied with his finish, and can expect him to challenge for the championship next year.
"It was a great run for three, and then this one, nothing you could do," Koepka said. "As a whole, it's awesome. That's what I'm striving to do, play well in the big events. And I sort of did that. This week is disappointing, but the rest of them have been great."
Tiger is Bad Bet
This is a personal service announcement: Stop betting on Tiger Woods. Yes, he did win the Masters, but that was a fluke. Look at what he did in the other three majors. He missed the cut at the PGA Championship, finished tied for 21st at the US Open, and missed the cut at the Open.
Not only did he not stick around for the weekend, he looked like a beaten golfer. He even admitted as much.
"I just want to go home," he said Friday after missing the cut.
Does that sound like someone you want to put money on to win?
So is Phil
Another golfer to avoid is Phil Mickelson. Don't be fooled by past success at this event, Mickelson isn't playing good golf and even admitted it.
"I'm playing so bad that I don't really know what to say," Mickelson said after missing the cut. "I'm playing terrible golf. You know, you go through highs and lows in a career, and certainly I'm at a low."
He's doing you a favor with his admission. Find someone else to back.
MacIntyre, Fleetwood Might Win in 2020
Two golfers that might be good bets, and have attractive odds are Robert MacIntyre and Tommy Fleetwood.
MacIntyre, 22, was playing in his first Open, and savored every minute of it. The Scotsman finished tied for sixth, and gave the crowd a thrill, birding the final hole on Sunday.
"We stuck to our guns and did everything right," MacIntyre said. "A few putts just slipped by but I'm happy to get that one in the end. I'm proud of the way I handled the whole week, from start to finish, from my preparation all the way through to that putt on the last."
Fleetwood finished second, and he has improved in every Open he has played in since 2017. He finished tied for 27th that year, then finished tied for 12th last year. He could be a dark horse pick next year.