Kyle Busch has been the most dominant NASCAR driver at Richmond Raceway over the years, but he is also currently in a major winless streak. Busch has not won a race in 2020, the slump stretching back to the final race at Homestead-Miami, when he won the Cup Series Championship.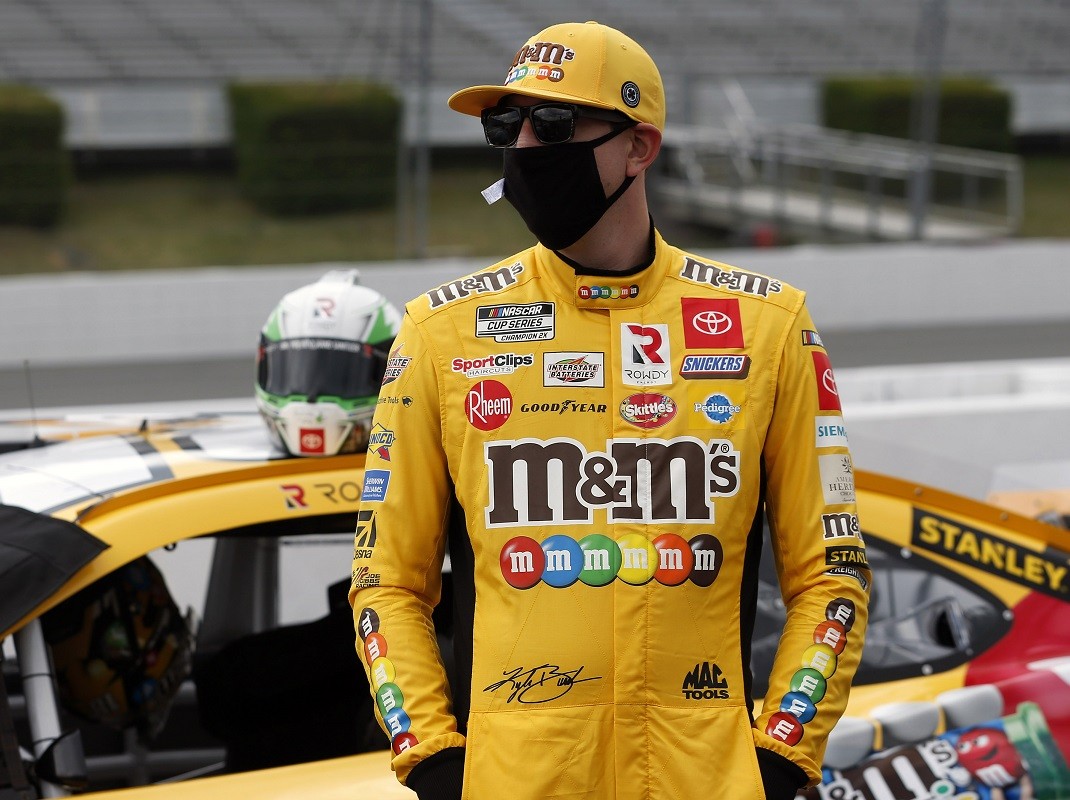 Busch is overdue to win a race and that is why with my One Bet, $100 I am going to pick him to win the Federated Auto Parts 400 at Richmond Raceway on Saturday night. He is just too talented to not have won in 2020, and I believe his prior success at this track will help him snap the winless streak.
One Bet, $100

| | | |
| --- | --- | --- |
| This Week | Last Result  | Season Total  |
| Kyle Busch win Richmond | Lost Keselowski | 5-6, Up $740 |
The other reason for this bet, other than Busch's record at Richmond, is the odds that he is getting. I hunted around and found BetMGM had him at 8/1 to win. Those were just too good to pass up.
Busch's Richmond Record Solid
Since 2015, Busch has finished out of the top 10 only once at Richmond. That was a 16th-place finish at the Toyota Owners 400 on April 3, 2017. At the Federated Auto Parts 400, Busch has been solid. Busch won in 2018, and since 2014, his worst finish in the playoff race at Richmond has been ninth.
Busch got a little preview of what Richmond will be like Saturday night, He raced in the Xfinity series on Friday. He finished third, and before race told reporters it was good to get a little work in before the Cup Series race.
"I think any time you're able to run a race will give you an opportune time to just kind of check out the track, check out the tire and kind of feel and see what's going on," Busch said.
Another advantage for Busch is the 750 horsepower package they will be using at Richmond.
"It's not going to be what it was last year," Busch said. "I think it's going to be more reminiscent to maybe 2017 or 2018 as far as downforce package and the way the cars feel and such like that. You're going to look at your notes from '17, '18 and kind of look and see what things you did or didn't do well in that time period and start from there."
Interim Crew Chief No Concern
One area that might impact Busch's performance at the Federated Auto Parts 400 is he'll have a new crew chief. Adam Stevens was suspended for the race at Richmond because of a lug nut violation last week. Busch will be using Jacob Canter, who has worked with him in four Xfinity races, including Friday's race. Busch said not much will be different, however.
"I'm not sure with technology today and the war room and all that stuff at Joe Gibbs Racing with the communications and all that stuff that we have going on right now that much is going to be different at all really," Busch said. "Based off of Adam being at the track or not being at the track."