Points are going to be at a premium in Sunday's Denver-Indianapolis game, which is why in this week's One Bet, $100, I'm putting my money on the under in this defensive contest.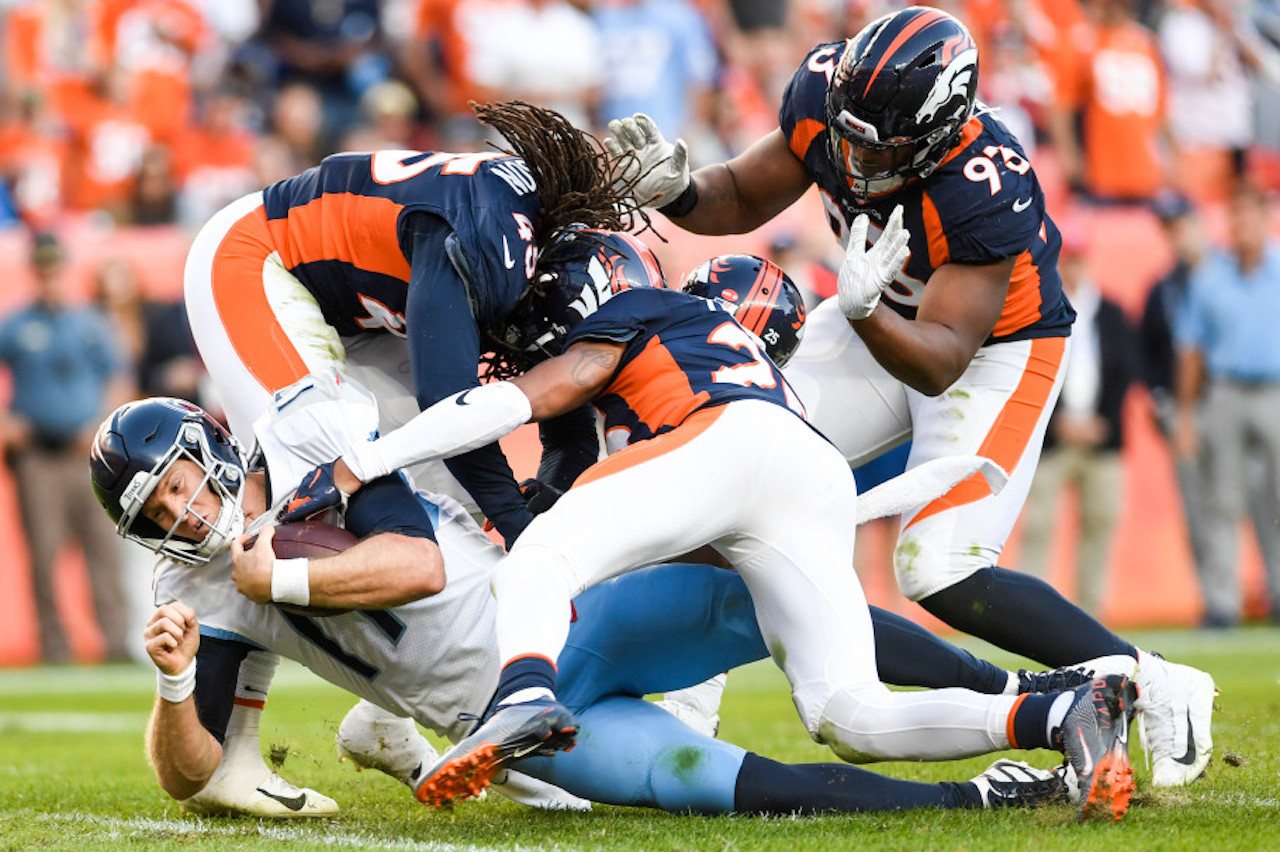 The over/under is at 43 for the Denver-Indianapolis game, and has only moved a half-point since it opened. The sharps believe this line is right where it should be, and I find it hard to disagree with them.
One Bet, $100

This Week's Pick               Last Week's Result          Season Total

Denver/Colts under 43      Lost Buffalo                        4-3, Up $90
Indianapolis quarterback, Jacoby Brissett, told reporters the Colts' offense will need a complete game to overcome the Broncos.
"Obviously they have standout players, but they're just a really good group of guys playing very well," Brissett said. "They're playing the system very well. It's going to take a full game from us because you see no weakness in their defense."
Expect a Low Scoring Game
The Broncos defense will be tested, especially inside the red zone. The Colts have scored from inside the 20-yard line 15 of 23 times this season, including all four opportunities against Houston last Sunday. They are sixth in the NFL in red-zone conversions.
Conversely, Denver's defense has been particularly stingy in allowing scores when teams get to their 20. The Broncos haven't allowed a touchdown in their opponents' last 10 opportunities. The last time they allowed a score from the red zone was against Jacksonville in Week 4. That trend should continue on Sunday.
Denver coach Vic Fangio told reporters that the defense has improved in that area.
"Guys have a good feel for what we're trying to do down there, and we've done a good job of executing," Fangio said. "We've played the run well down there when they have run it of late. And we've made some plays in the passing game. It's just, we've played good."
Both Defenses Should Shine
Denver is ranked No. 4 in total defense, allowing an average of 19.4 points per game. The Bronco defense certainly has the attention of Indianapolis coach Frank Reich. He told reporters that Fangio's experience as a defensive coordinator has served him well in Denver.
"Very fundamentally sound, disciplined," Reich said. "They are multiple in that they disguise their coverages really well. They play a variety of middle-field open coverages. A lot of times it's really hard to tell which one it's going to be. So you really have to be on your 'A' game reading coverages."
Indianapolis came into the season with a defense that was supposed to be one of the strongest in the NFL. That unit sputtered a bit, allowing 30 or more points in two of their first four games.
In the last two contests, however, the Colts have allowed 13 and 23 points, respectively. They are now No. 20 in total defense.
Why the Under Will Hit
Indianapolis and Brissett will be tested by Denver's smothering defense. It may be hard to score points at will, like they seemingly did last week against Houston. The Colts haven't played a defense ranked in the top 10 so far this season. That will be another issue on Sunday.
Denver's offense took a hit when general manager John Elway traded away Emmanuel Sanders to the San Francisco 49ers on Tuesday for draft picks. Losing a wide receiver of that caliber gives Joe Flacco one less weapon in a fairly bare arsenal. Flacco is the 18th ranked passer, and that number could drop with the Sanders trade.
Expect slow, plodding offenses that might be making more field goals than touchdowns. I can easily see a final of 20-17 in this game.